The new GTFS Manager identifies each unique progression of stops served by a route as a separate "stop pattern".
 Lets use this southbound timetable as an example. You can see by looking at the set of trips that there are two different stop patterns.
One that start at the Forest Service Park & Ride

And one that starts at the Vail Transportation Center
(We are not focusing on stop times here, just the sequence of stops served)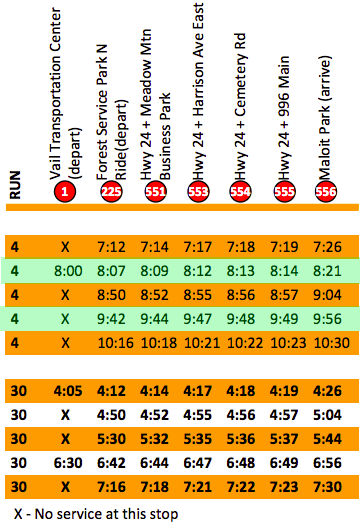 If we look at the corresponding stop patterns page in GTFS Manager, we can see the two southbound trips each assigned a label that describes the stop pattern. (With the switch to the new version of GTFS Manager, all stop patterns were automatically assigned a label. As you familiarize yourself with the new layout, you may desire to rename these labels as you see fit.)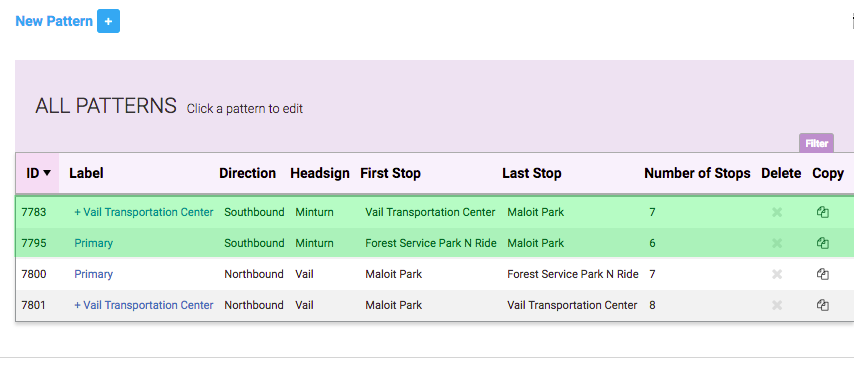 If we click on the pattern labeled + Vail Transportation Center we can see that it matches the stop sequence of the highlighted trip departing at 8:00.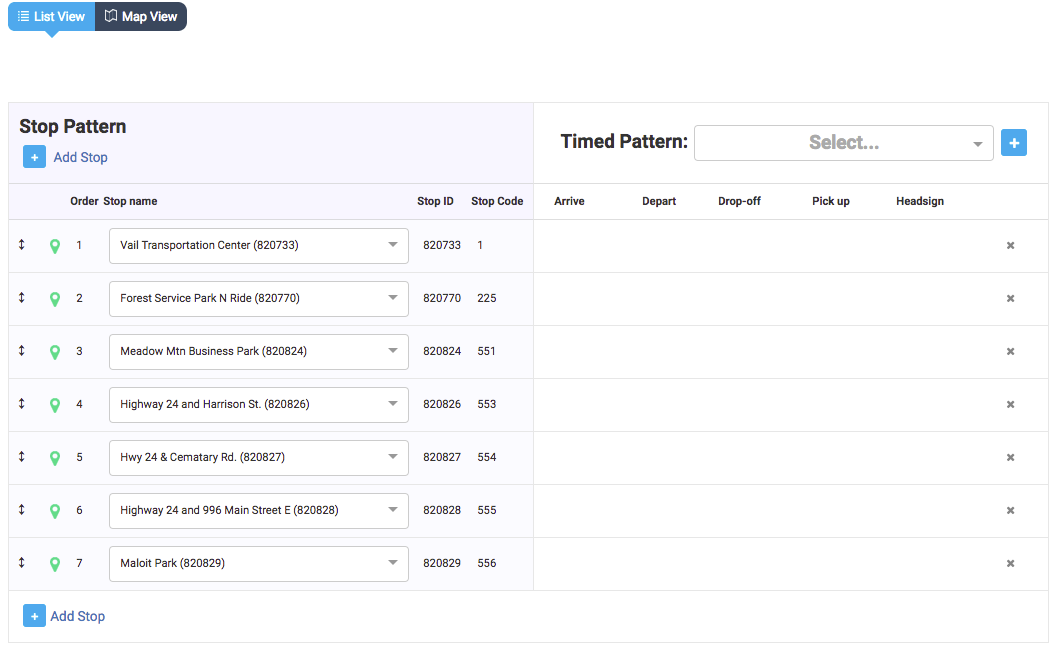 (See also: Trip Building Blocks (Stop Pattern + Timed Pattern (Video))