From the agency dashboard, navigate to the Routes page located to the left of your screen.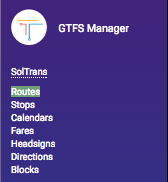 From there click on the route name you would like to add a new pattern to and select Patterns, or use the Quick Link to the patterns page.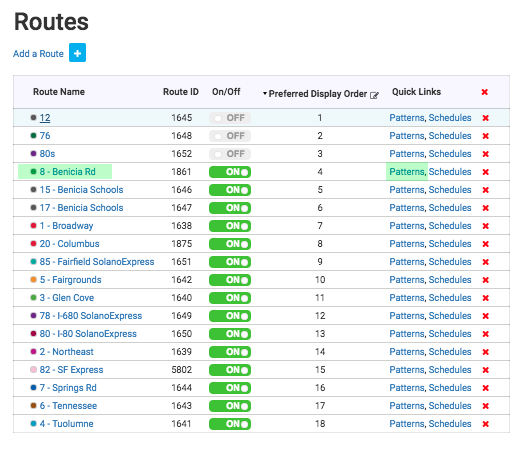 Click on

where you will be prompted to add a pattern name. Once added, you can click on the newly created pattern name to enter pattern details such as headsign and travel direction from the drop-down menu options.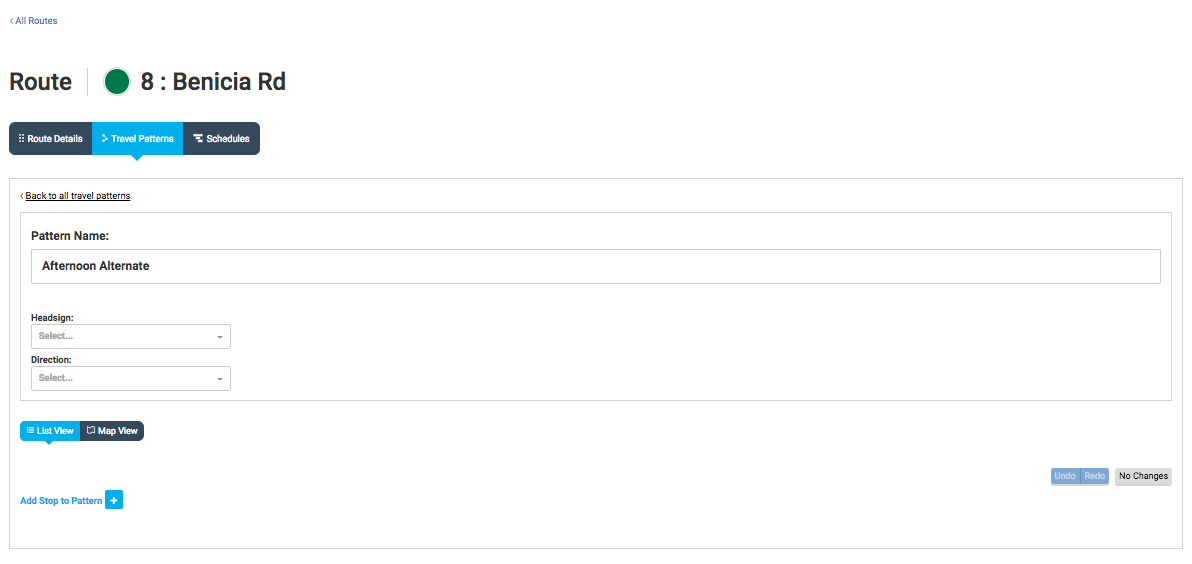 (See also: Stop and Timed Patterns Explained (Video))