What are Blocks?
In GTFS, blocks describe vehicle assignments to runs (or trips) in the transit schedule. A "block" consists of two or more sequential trips made using the same vehicle.
There are two reasons to include blocks in GTFS:
To show passengers in-seat transfer opportunities in a trip planner — indicating passengers can stay onboard the vehicle as the bus changes routes, or as it continues the next cycle of a loop route.
For a real-time arrival estimate system.
Creating Blocks
In order to define blocks you'll need to first create block definitions within your agency to be assigned to individual trips. You can create new blocks by clicking on the Blocks option under Routes on the top left of the Agency Dashboard.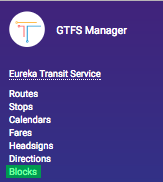 This option will open up a list of the blocks currently assigned to your agency. Blocks are, in themselves, only labels that will later be attached to certain trips. Clicking on "Add block" will open a dialogue in which you can define a new block label.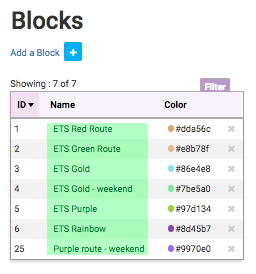 How do I assign a block to a trip?
From the route schedules page, a block can be added to a trip by selecting the trip and choosing "Edit Trip." This will bring up a drop-down menu of the blocks that can be assigned. Note that trips assigned to repeat on regular headways will have the same block assigned to each trip that repeats.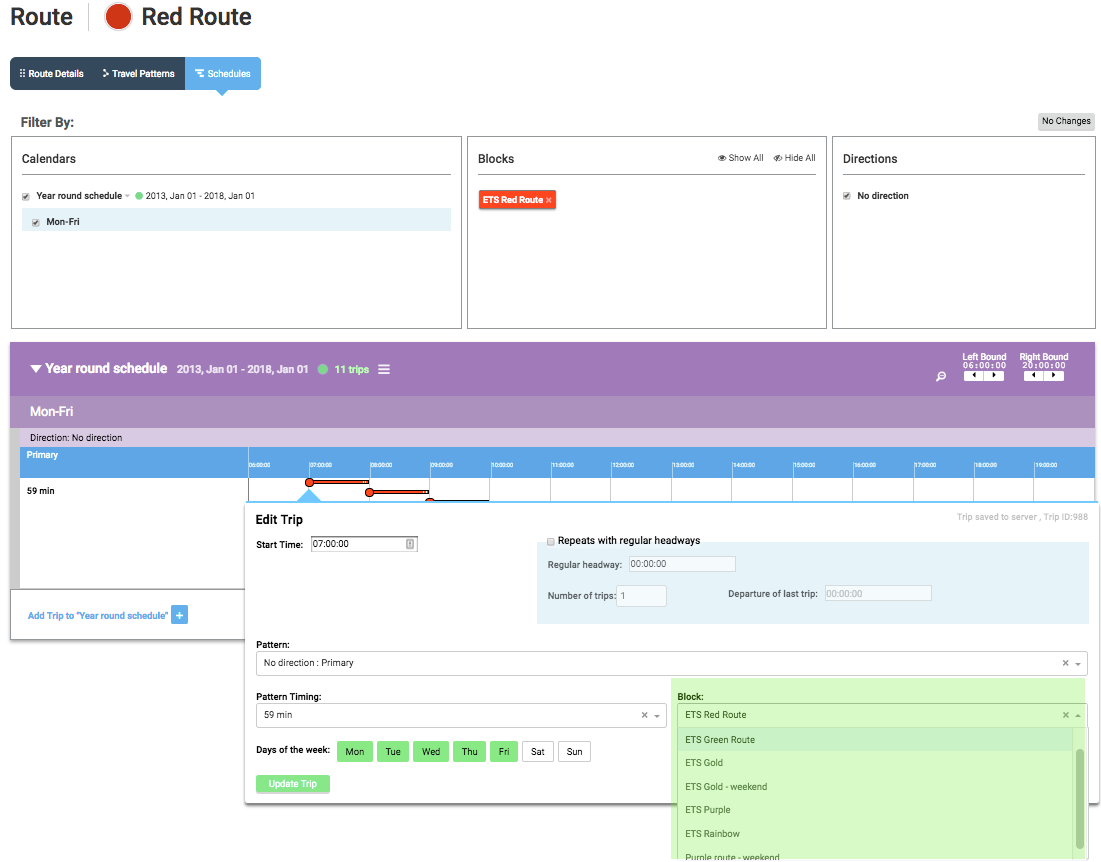 How is this displayed in trip planners?
Trip planners will show a "stay on board" message for in-seat transfers.
Trip planners will only change results for blocks if the box for "In-seat transfers to next trip allowed" is checked on the "Edit Trip" window. See screenshot below.

For trips on the same route (e.g. loop route)
If the vehicle continues on the same route, then Google Maps does not show the "stay on board" message, and travel along two successive "trips" (as defined in GTFS) will show as continuous operation of one route.