You can add a new trip based on an existing trip if the new trip has the same stop pattern and timed pattern (intervals between each stop).
Example scenario:
(Existing Trip)
Stop A at 10:00 AM
Stop B at 10:05 AM (5 minutes between Stop A and Stop B)
Stop C at 10:10 AM (5 minutes between Stop B and Stop C)
(Based On Trip)
Stop A at 1:00 PM
Stop B at 1:05 PM
Stop C at 1:10 PM
Steps:
Once you've identified the sequence and time intervals that you would like to add a trip based on, navigate to route schedules page and simply click anywhere on the same row of the trip that you'd like to add. From there you can enter the start time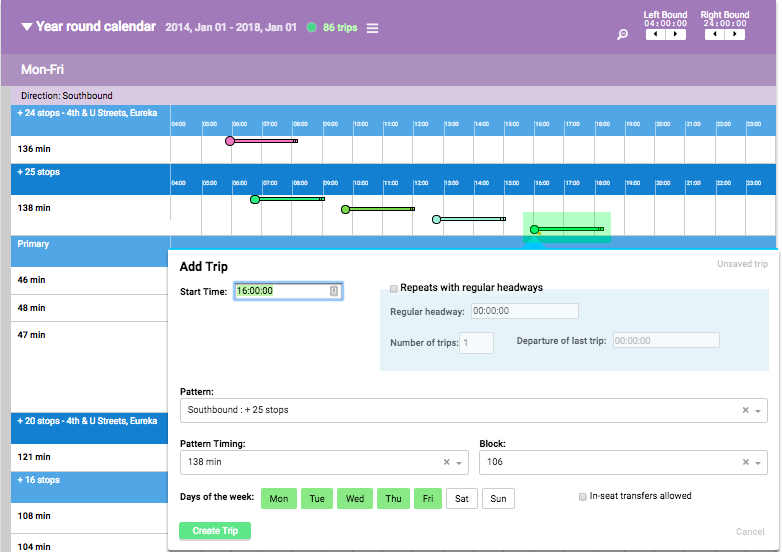 The new "based on" trip will display the existing trips stop sequence with updated intervals based on the new trip's starting time.
* Note: Stops and stop sequences are not editable in a based on trip.  All other trip details, such as block assignment and which days of the week the trip operates, can be edited.