In GTFS Manager 2.0 you can now create and edit street alignments to visually display travel between each stop on Google Maps and other applications.
To view an alignment, navigate to a route's Patterns page and select the desired stop pattern. After which toggle to the "map view" and select alignments from the edit modes: Stop Order and Alignments.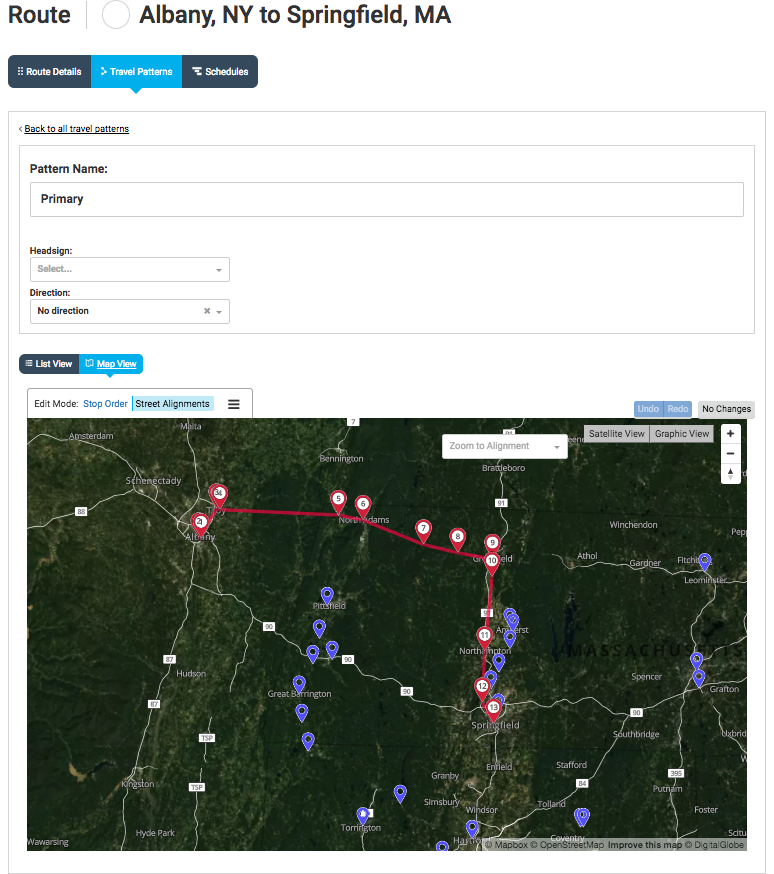 Segments between stops shown in red indicate that an alignment needs to be created, while those shown in green mean that a street alignment that has already been created. To create a new alignment select "Create Missing Alignments" from the "Alignments" drop-down menu. If you'd like to focus on just the alignment that you are editing, you can choose to toggle "Hide system stops" which will remove all stops not assigned to that pattern.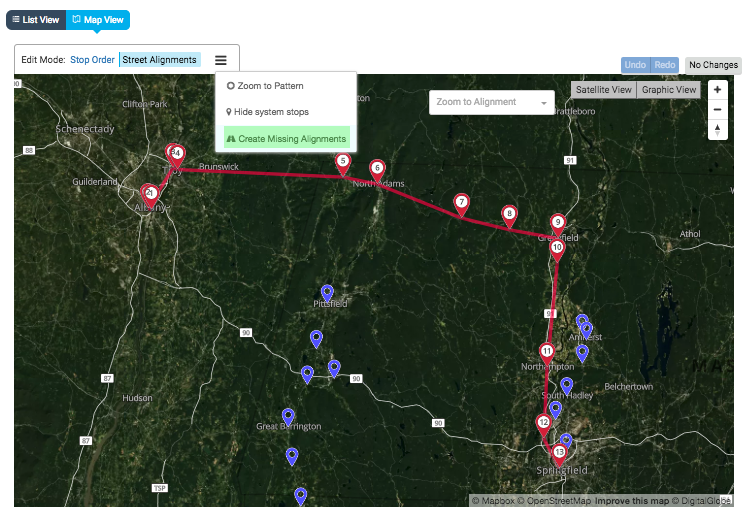 Once you have created all missing segments, pending alignments will be shown in yellow until you have saved all pattern changes located at the top right of the map, at which point segments will turn green to indicate they have been saved.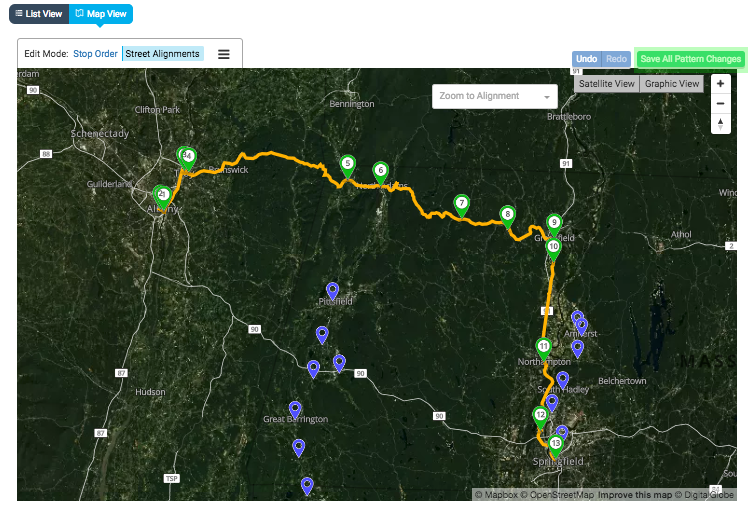 (See also: Stop and Timed Patterns Explained (Video))