There may be cases where you will want to manually edit an alignment to travel along a different street or through a parking lot. To do so, navigate to the alignments page or use the "Zoom to Alignment" drop-down menu to narrow your field of view and click on the desired segment and choose "Edit Segment."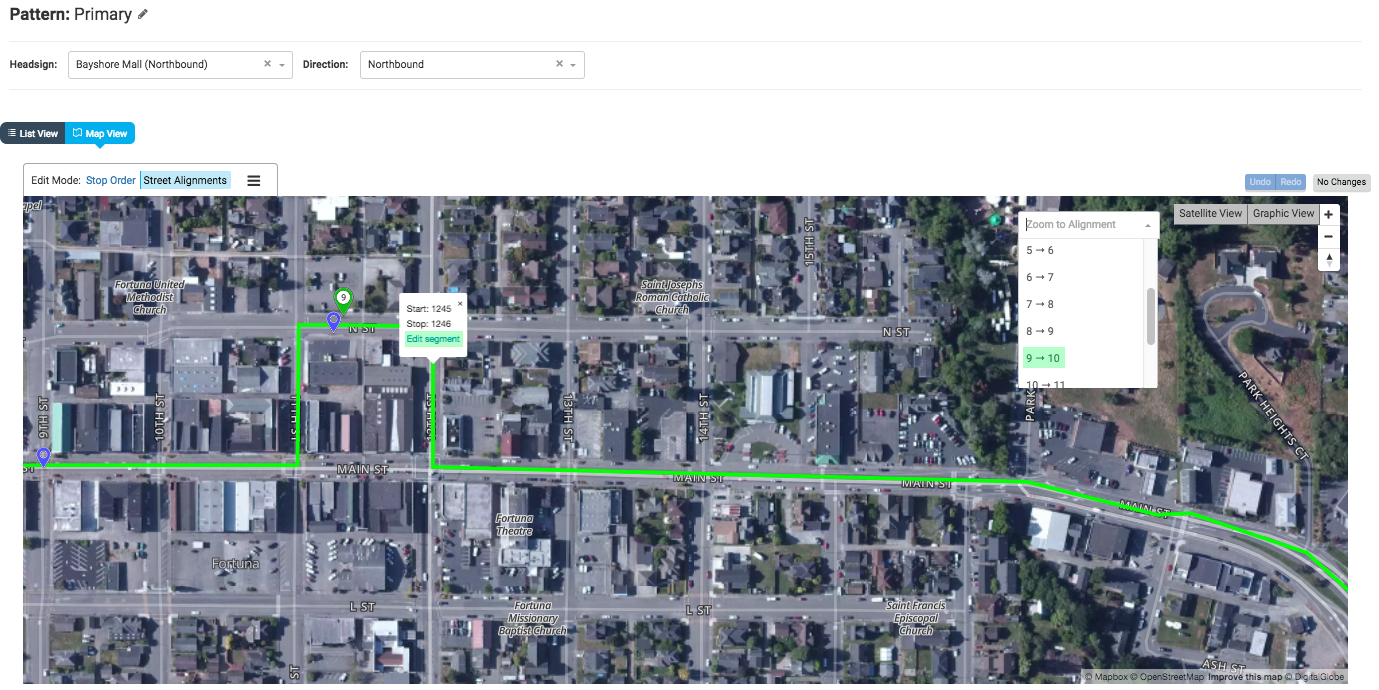 The pending alignment will be highlighted in yellow. New segment points can be created by clicking anywhere along the alignment and current segment points can be deleted by simply clicking on them. By dragging part of an alignment along a different path of travel will automatically create a new point. Once you've made changes to an alignment, click "Save Segment" at the bottom of the Alignment Options Menu.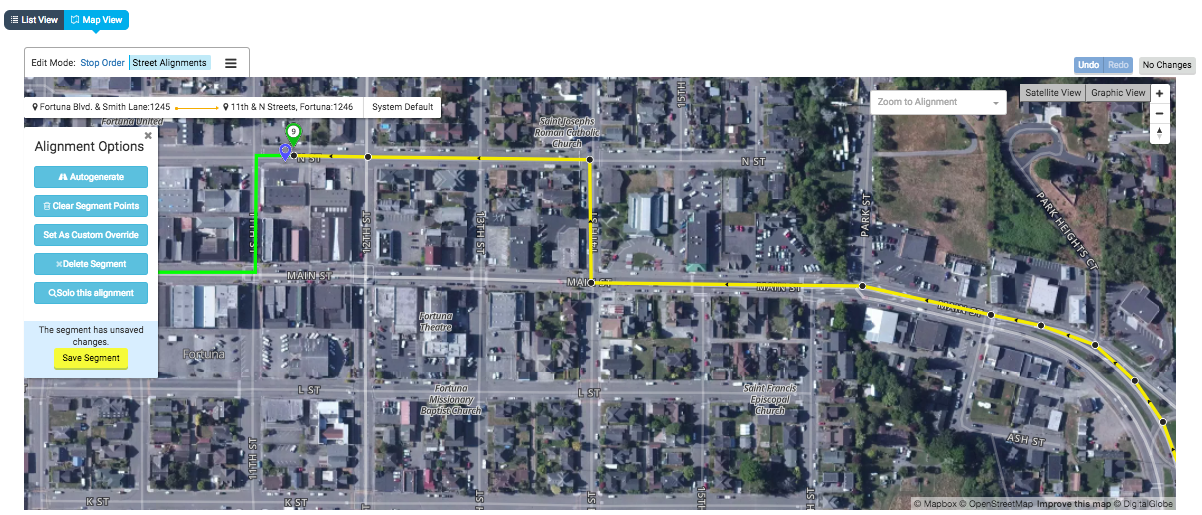 There are a few additional functions found in the "Alignment Options" menu that are described below.
Autogenerate: Creates a street alignment between two stops. You can designate various segment points along an alignment and the autogenerate will produce a path between those points.
Clear Segment Points: Will remove all points along an alignment besides the starting and ending points.
Set As Custom Override: By default all travel between two stops will follow the same alignment. However, there may be situations in your system when different routes follow a different path between the same two stops. In these situations a custom override can be set to distinguish a unique path of travel. 
Delete Segment: Deletes the highlighted street alignment segment.
Solo this alignment: Adjusts your screen to only view the highlighted alignment street alignment segment. 
After you've finished making updates to your alignments as well as any other changes to your GTFS data, navigate to your agency dashboard and click the green "Request Feed Export and Publish" button as shown below. This will notify Trillium that changes are ready to be published, after which you will receive confirmation when the updates have been provided to Google and other consuming applications.

(See also: Stop and Timed Patterns Explained (Video))