Access the media library through the admin sidebar on the left side of the dashboard. The media library contains all files (images, PDFs, etc) included on the website. It's important to keep this organized so files can be easily located.
1. To upload a new file to the website, first navigate to the folder where the new file should go. You can either click on the folders listed on the left, or on the folders shown in a grid on the center of the page.

Look at previously uploaded files and, before you upload your file, make sure its name is consistent and describes what it is.
Click on "Add New" at the top of the page, and select the desired file, or drag and drop it onto the area. It should appear at the bottom of the page with the rest of the previously uploaded files.
2. You can edit image files, if they need to be cropped or rotated before placing on a page of the site. Just click on the image you uploaded, and click "Edit Image" below the image. To crop, click and drag on top of the image and then click the crop button on the top left. After your edits, click "Save."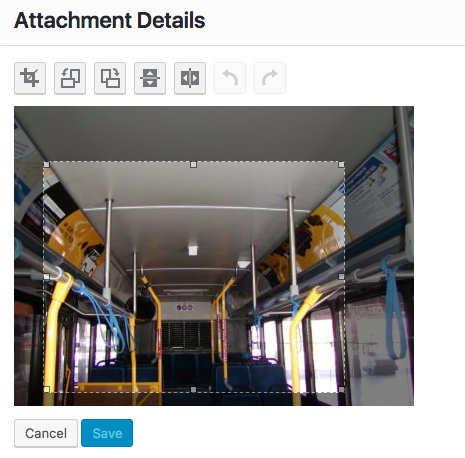 3. To locate a previously uploaded file, you can navigate through the folders, as described above, or search using the tools at the top of the Media Library page. You can look for files within a folder by file type or date uploaded, filter only files uploaded from the account you're using, or search using the search box on the right.