UPDATE March 23, 2016: Google has ceased publishing the word "towards" before agency headsigns, but still substitutes the last stop in the trip for the headsign if none is given. This makes including a trip_headsign as "Loop" for loop routes even more appropriate than before.
----
Google Maps assumes headsign values are destinations. The headsign is displayed thus, "Airport Express toward Canby Road Transfer Facility" — [route name] "towards" [headsign]. If no headsign value is provided, Google Maps displays the name of the last stop in the trip as the destination.
See screenshot below.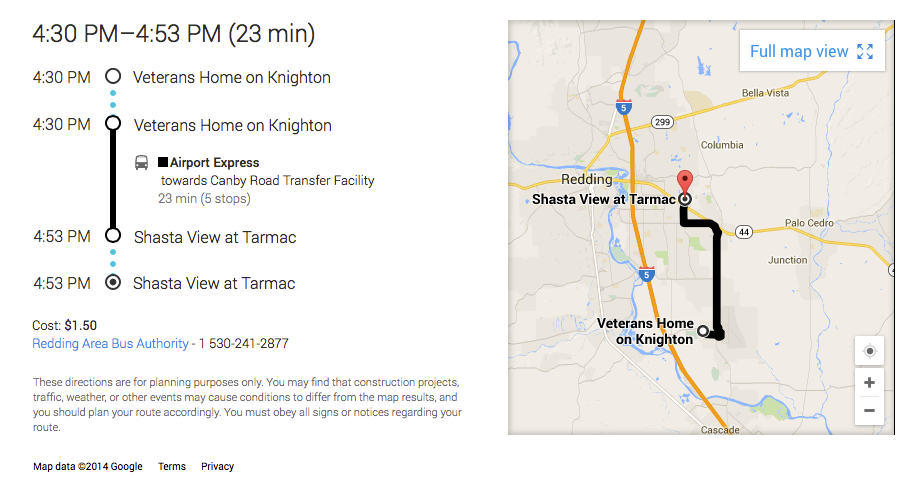 Showing a destination for all trips poses an issue in cases where a destination is not applicable or relevant — namely, loop routes. Showing a destination in the case of a loop route is misleading — a vehicle might be bound for a transit center (and the last/destination stop on the trip), but many passengers may stay onboard as the bus will shortly continue on to other destinations.
To avoid this problem, Trillium specifies "Loop" as the headsign in these cases, which yields this result. We have reported this issue to gtfs-changes and the Google Transit team (email, 6-March-2012).