Incorrect Agency Data in Trip Planner Results
Agency website URLs and phone number as shown in Trip itinerary are found in agency.txt within the GTFS. This can be updated by Trillium staff by emailing support@trilliumtransit.com or by directly changing the values in agency.txt.
Incorrect Agency Data in Google Search Results
Though this is unrelated to GTFS data, agencies sometimes ask us how they change the information that appears in Google's Web Search. Generally, if a customer searches for an agency name, they will see a result that shows office address, phone number, and website. Example screenshot below.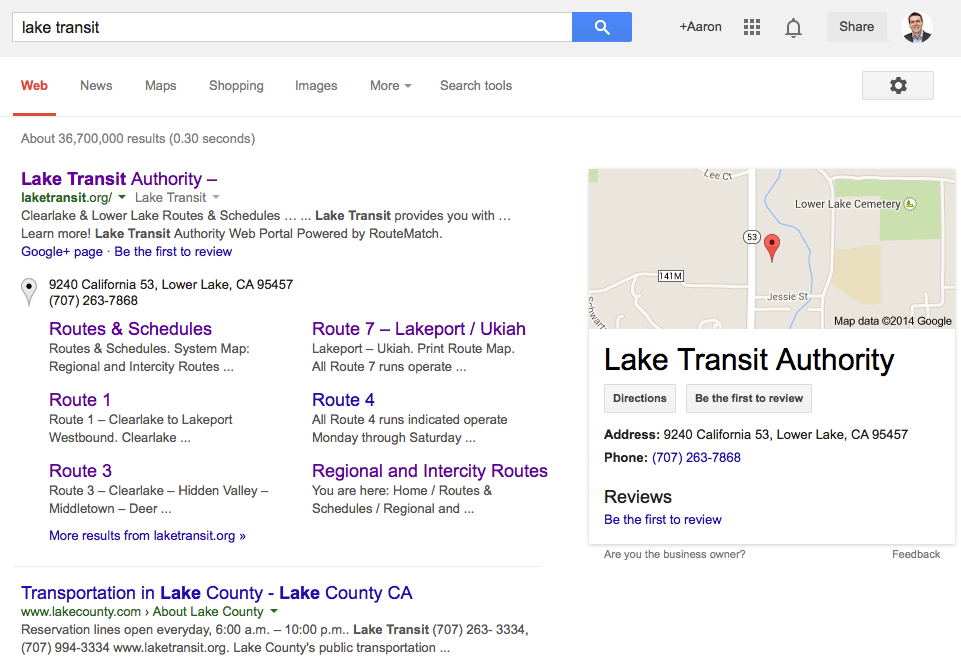 The box that appears with the map and business name can be edited by following these steps:
http://www.google.com/business/