Roles define which editing capabilities a Wordpress user account has. Administrators can view, add, or edit accounts and roles in the "Users" tab: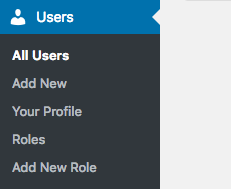 To edit which role a particular user account has, click on "All Users" and find the account in the list. Click on "Edit", scroll down, and select the appropriate role(s).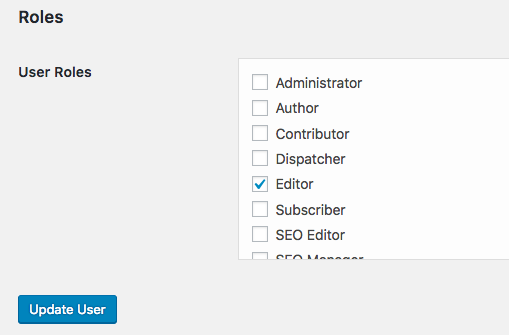 To create a new role, select "Add new role" under the "Users" tab. Alternatively, you can copy an existing role to use as a template, and add/subtract permissions to create a new role. To do this, first view the existing roles by selecting "Roles" under the "Users" tab.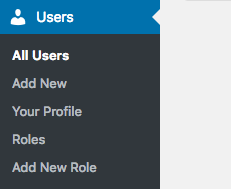 Find an existing role in the list and click "Clone."

This will open a new role with the permissions of the old one. Use the checkboxes to select which permissions/capabilities the new role should have or be denied.

Once the capabilities are selected, edit the title of the role (i.e. from "Editor Clone" to "Editing Contributor") and click "Update."
The new role will now be available to select when editing a user account.