1. Navigate to Pages in the left-hand navigation. Select Board Meetings in the list of Pages.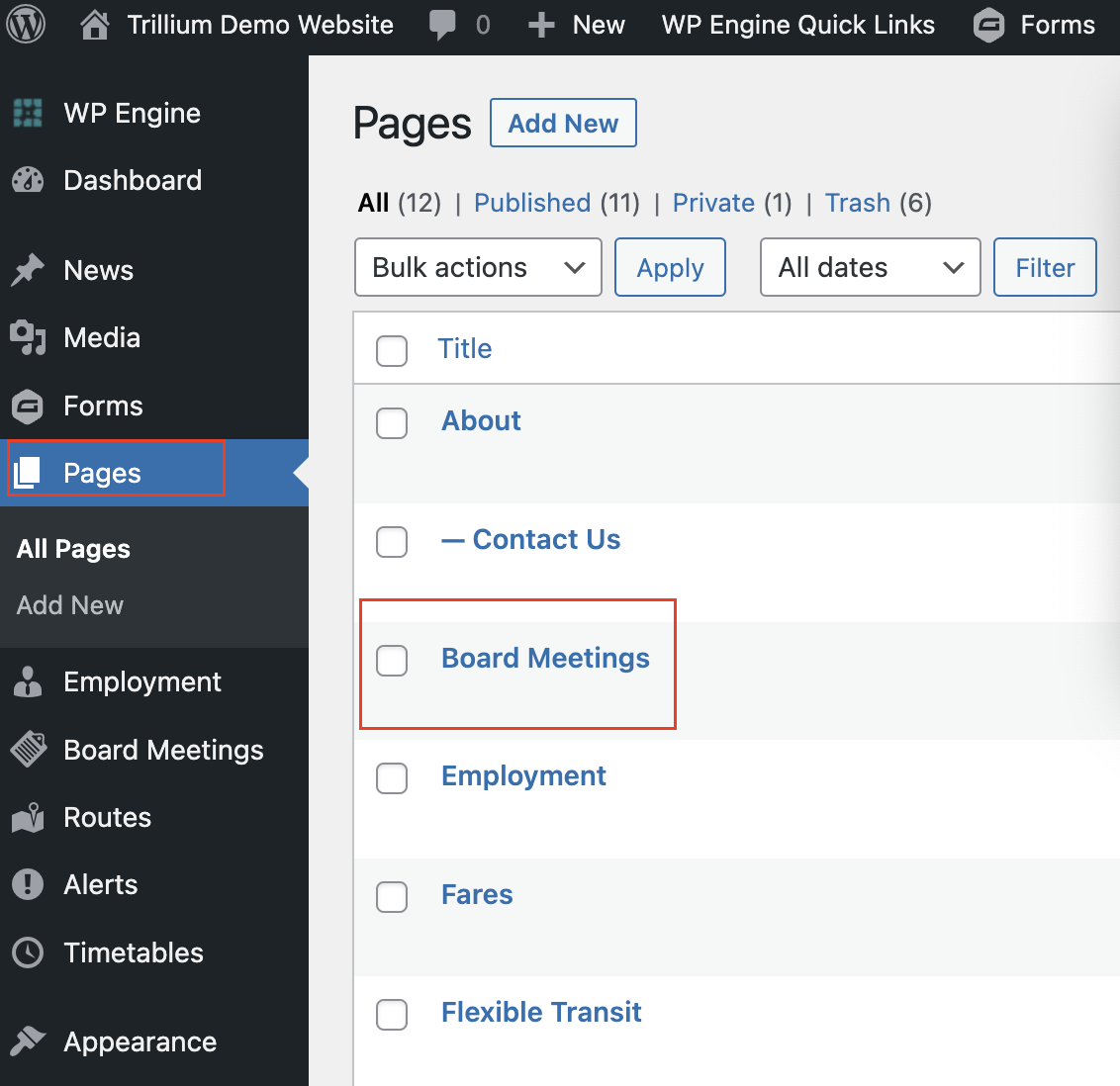 2. Click on "Posts" in the left sidebar menu.
3. You'll see a list of previously added posts. Use the Categories drop-down to see a list of previous meetings or minutes.

4. Click "Add New" to add a new post.

5. Enter the title of the Meeting Agenda or Minutes.
6. On the right-hand side you'll see Categories. Select Board of Directors and then select either Agenda Packet OR Minutes dependent on which one you are posting. For example, select Agenda Packet for Board Meeting Agenda. OR select Minutes for Meeting Minutes. Never select both.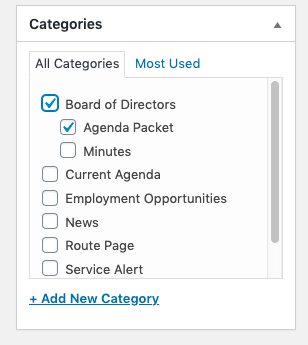 or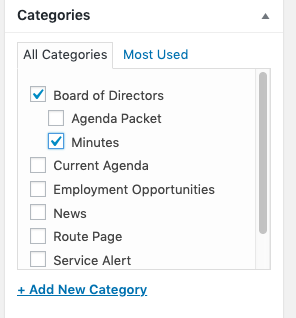 7. Include the date for the Meeting Agenda or Minutes under the Title.

8. Use the text box for the appropriate information.
9. Next, attach a PDF If you have an agenda packet OR minutes.

10. Click "Publish" in the top right corner of the page.