Once an admin creates your account, you will receive an email from WordPress with the following information:
Sender: WordPress <wordpress@yourtransitsite.wpengine.com>
Subject: [Your Transit Site] Login Details
Content: username, link to set a password
Please click on the first link to set your password. You will be prompted to create a new password. WP will generate a strong password for you. You can choose to use the generated one or create your own.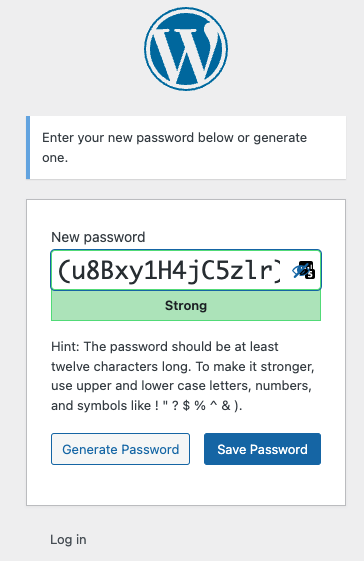 Click Save Password and you're all set!
Some Helpful Tips
keep your password secure

bookmark the login page