The Media Library is where you can upload and access all of the images and documents used on the website.
Below is a table of files accepted:
| | |
| --- | --- |
| File Type | File Type |
| images | PNG, JPG, GIF |
| documents | PDF |
Uploading a File
To upload a file, navigate to the Media Library through the admin sidebar on the left side of the dashboard.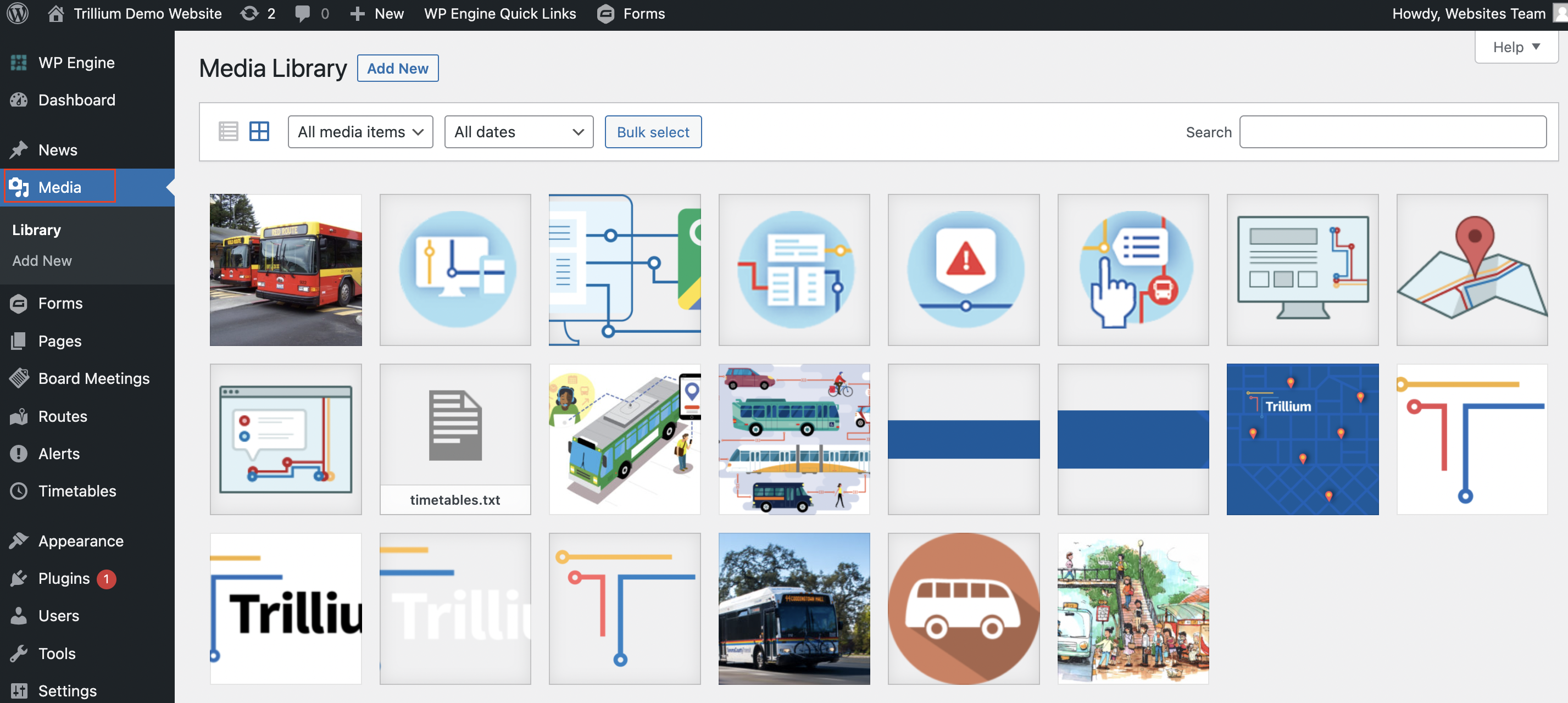 Click on "Add New" at the top of the page. Then, select the desired file, or drag and drop it onto the area.

Note: The maximum upload size is 50 MB.
Then fill out the attachment details.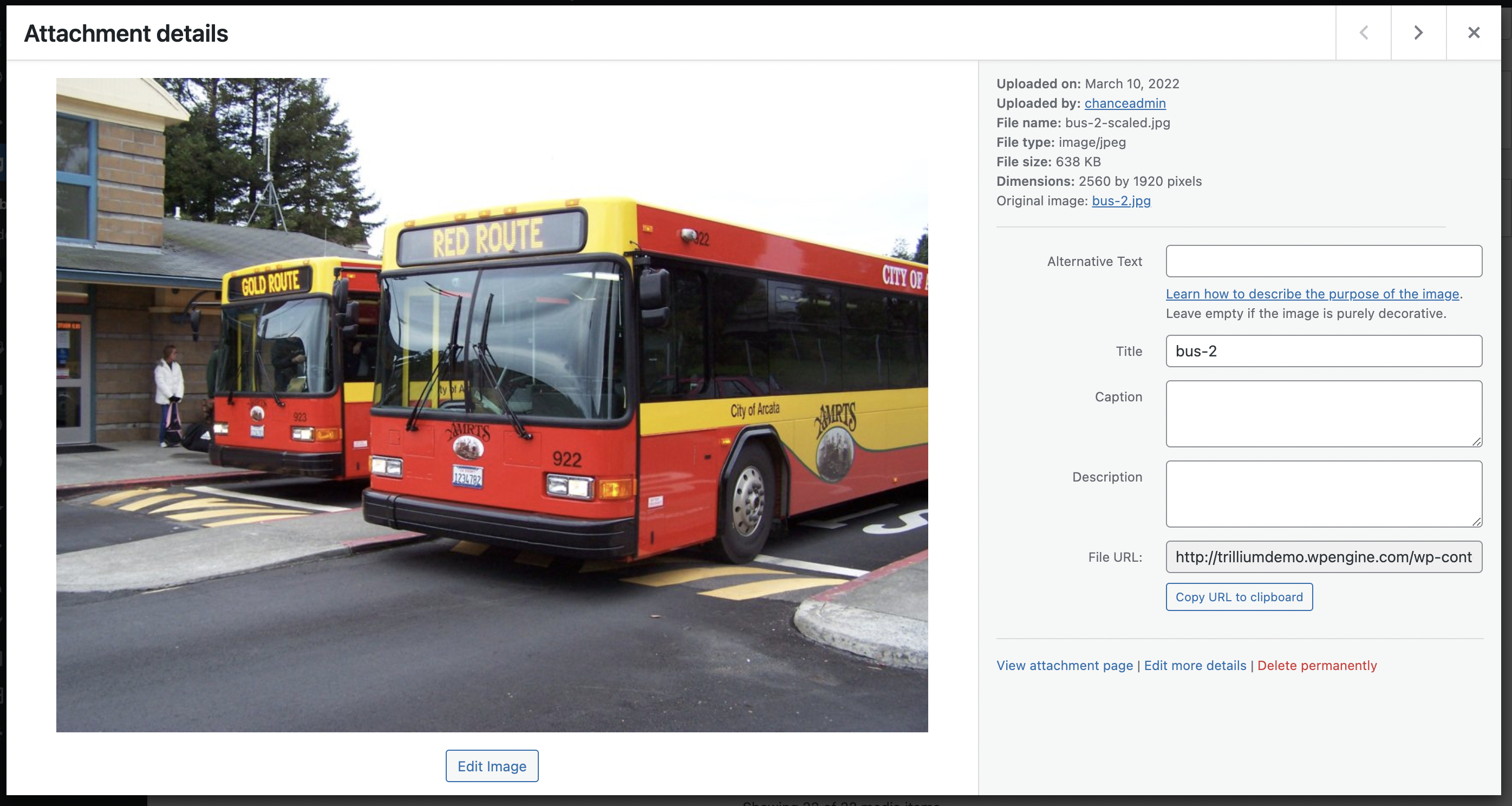 For image files, please fill in the following fields ONLY:
For more information on the importance of the alternative text field, please read this tutorial: Media Library: The Importance of Alternative Text.
Save and Confirm
Once the upload is complete, the file will appear at the top of the Media Library page with the rest of the previously uploaded files.