If you haven't already, please use folders to organize your files. Instructions on how to do so can be found here.
Navigating Your Media Library
You can navigate between folders by clicking on the desired folder in the file pane.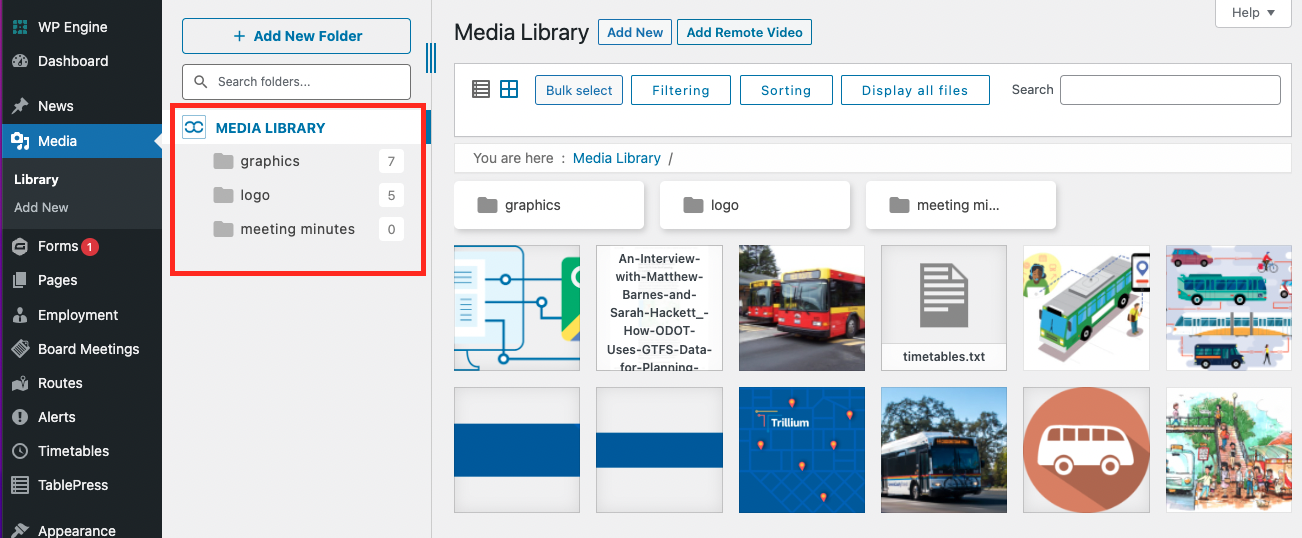 Searching for a Specific File
You can also search for specific files using the search bar.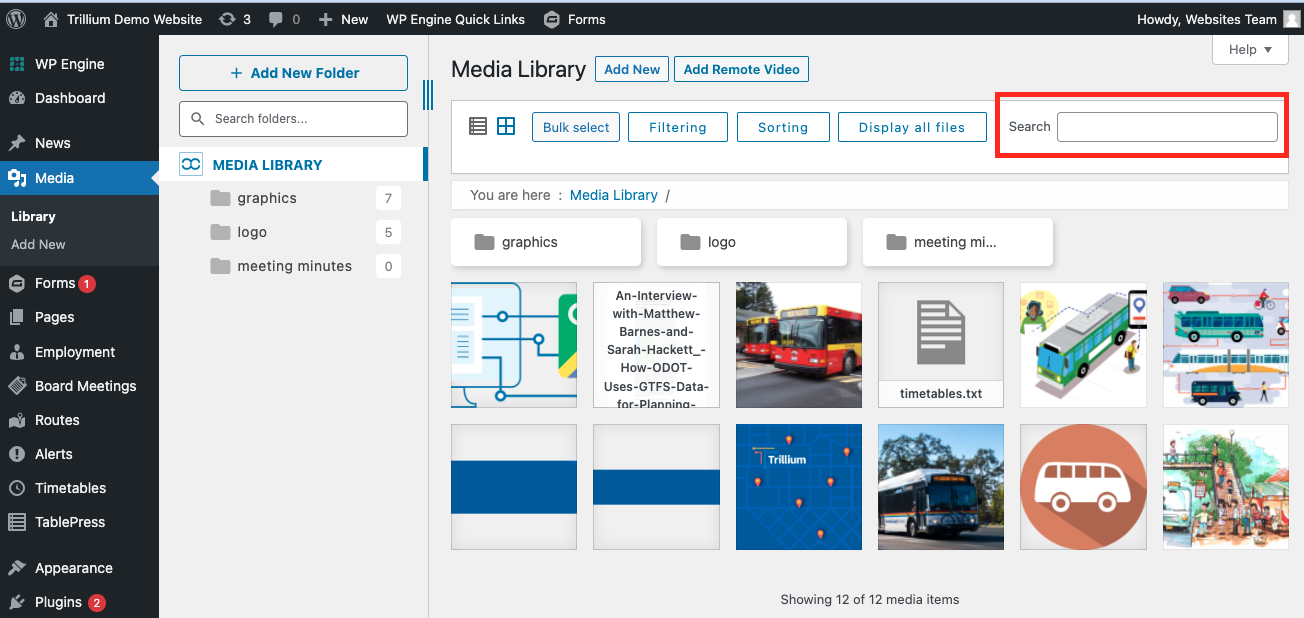 Filtering
Lastly, you can filter through files by using the filtering feature. You can filer by file type, date uploaded, and size.