The Help Button is located throughout GTFS Manager and provides you access to a variety of resources.
Searching Help Articles
To locate help articles from within GTFS Manager, simply type in terms related to your question. If no articles return that match what you are looking for, try searching for an article related to the page you are looking at (eg, Stops, Routes, Blocks.)
Support Requests
If no articles provide the necessary information to answer your question, or you would like to reach out directly to a Trillium staff member, click "Contact Us"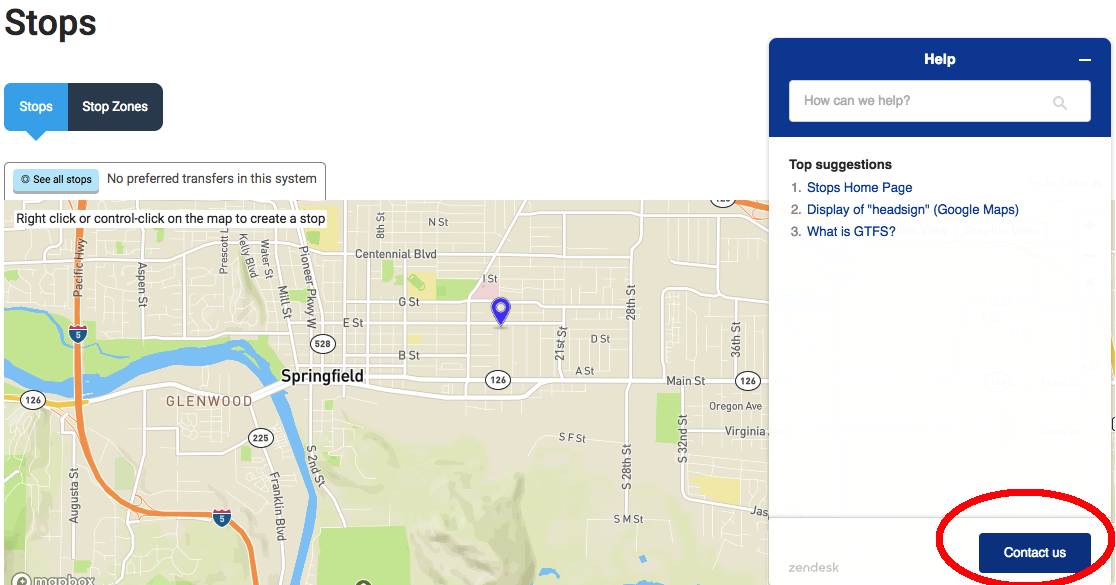 When submitting a Support Request, provide as much detail as possible, including URLs or screenshots of the issue you are encountering. 
Get Live Support
Trillium staff are happy to hop on a phone call with you to walk through any questions you may have or issues you are encountering on GTFS Manager. You can also request a screenshare with Trillium staff to provide walkthrough support for any updates or changes you need to make to your GTFS. Email support@trilliumtransit.com and we will typically respond within 24 hours to your request.