Most tables in GTFS Manager can be filtered to make it easy to sort through the records.
How to use a Filter
When looking at a table in GTFS Manager, look to the upper right corner for a purple Filter tab, like the one of the Stops Homepage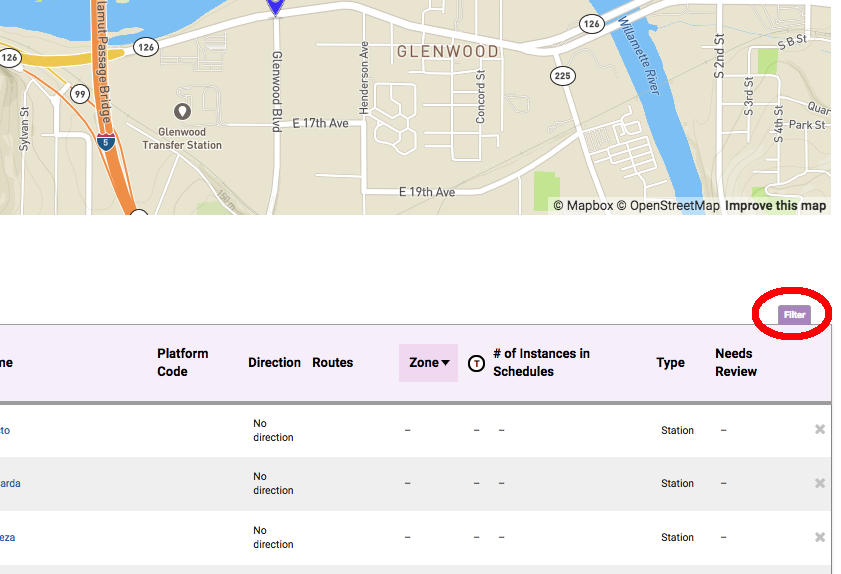 From there, a new text box will appear. Type in the data you would like to search for, for example, a street name, to see all records containing that information.

Note: Depending on what you are searching for, one or more field may be queried. If searching with numbers, the ID field (which is an internal, Trillium-specific number) may also pull up records