Stops are the building blocks of GTFS, providing the foundation of Routes.
Stops Overview
Stops Dashboard
The Stops Dashboard is your homepage for your Stops list. On it, you can find a list and map of all your agency's Stops, along with the ability to sort them by ID, Location Code, Name, Direction, Routes, and even # of Instances in Schedules. You can also Filter your list
To see the Map, click the button labeled "Show Map:"
After clicking the "Show Map" button, a map will appear with all stops displayed on top of a map of the service area.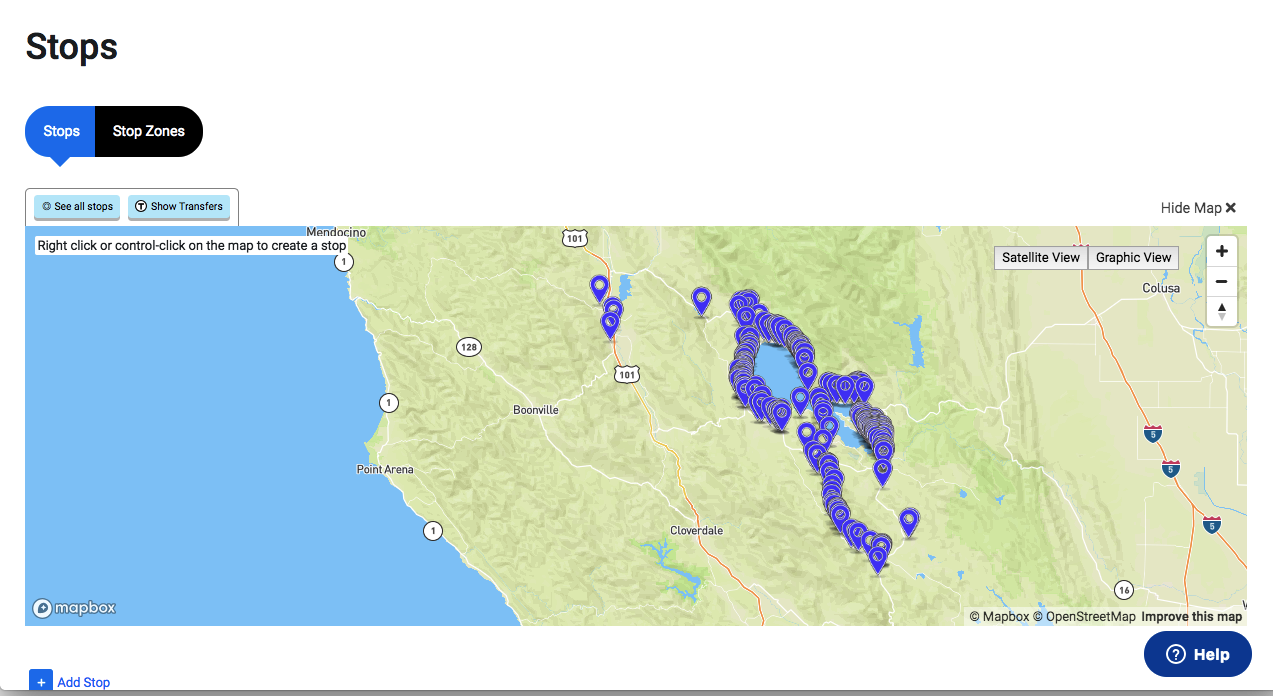 Filter Stops on Map
You can make Stops visible/invisible on the Stops Dashboard Map by selecting/unselecting the box to the left of the Stop in the list below the Map. By default, all Stops are already selected.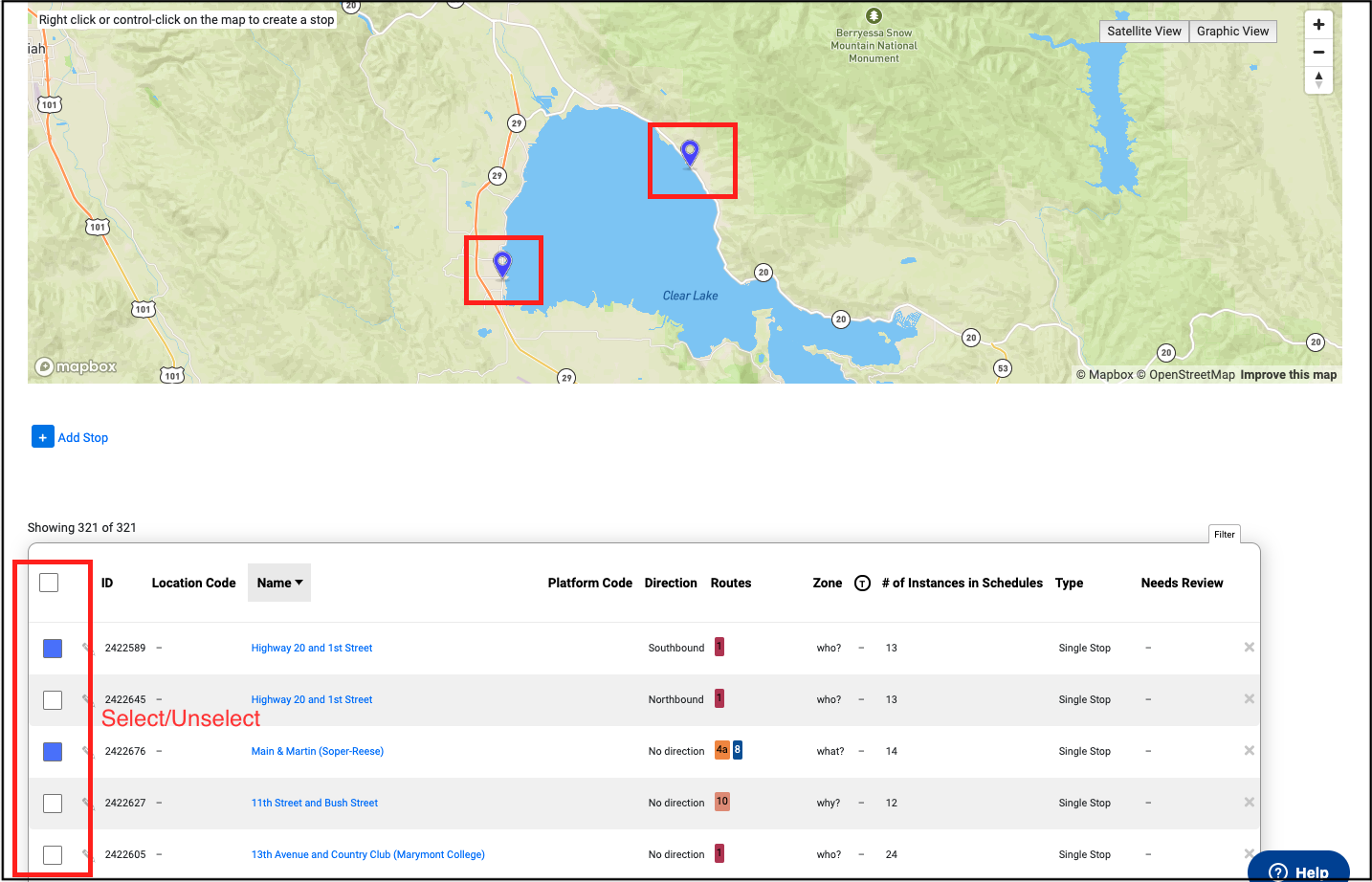 Learn More:
Go Deeper: