Stations allow you to organize a cluster of stops into a hierarchy. This is most frequently employed at Transit Centers or any location where two or more stops are located in the same complex. Stations do not have any direct service to them; they act as "parents" to "child" Stops that do have service to them (eg, Bay 1, Bay 2, Bay 3...).
Create a Station
Creating a Station is the same as creating a new Stop. Learn more about how to Create a New Stop.
Turn a Stop into a Station
To modify a Stop and make it a Station, select Location Type and change the value to "This is a Station." The Station latitude and longitude should be centrally located to all bays/platforms/service points.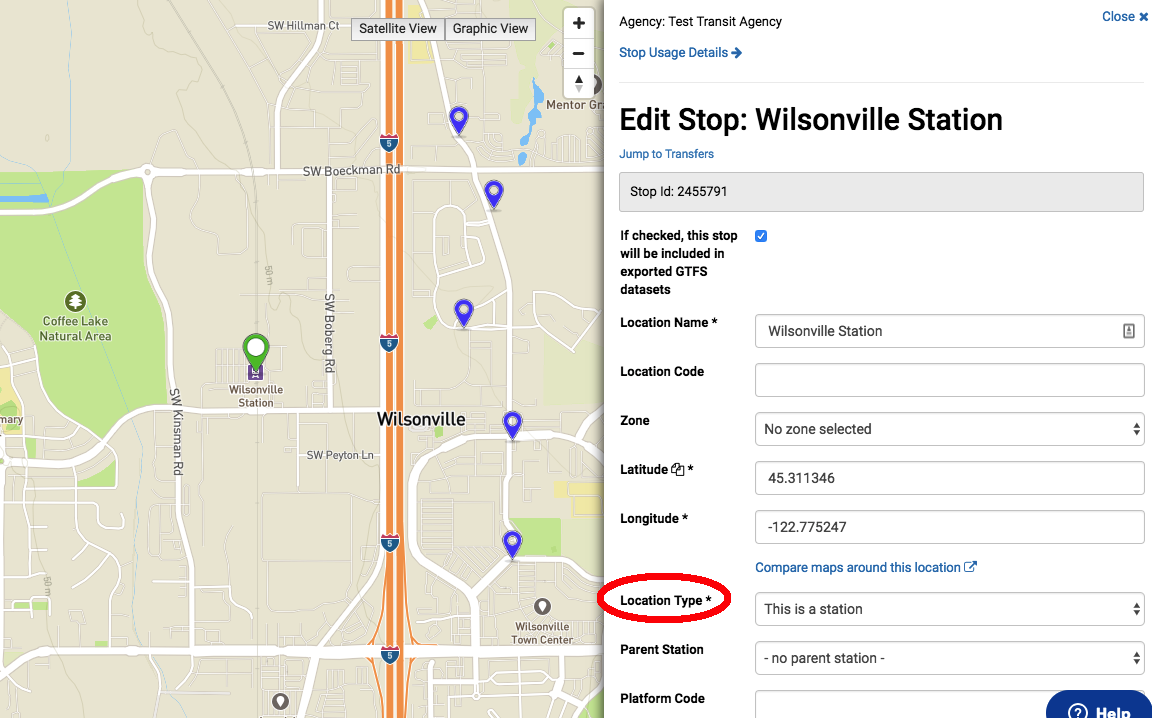 Create and Assign "Child" Stops to a Station
A Station only serves a purpose if it has "child" Stops associated with it. These are the stops that service Routes at the Station. A stop may service only a single Route, or may service several.
Create a separate Stop for each bay/platform/service Point at the Station.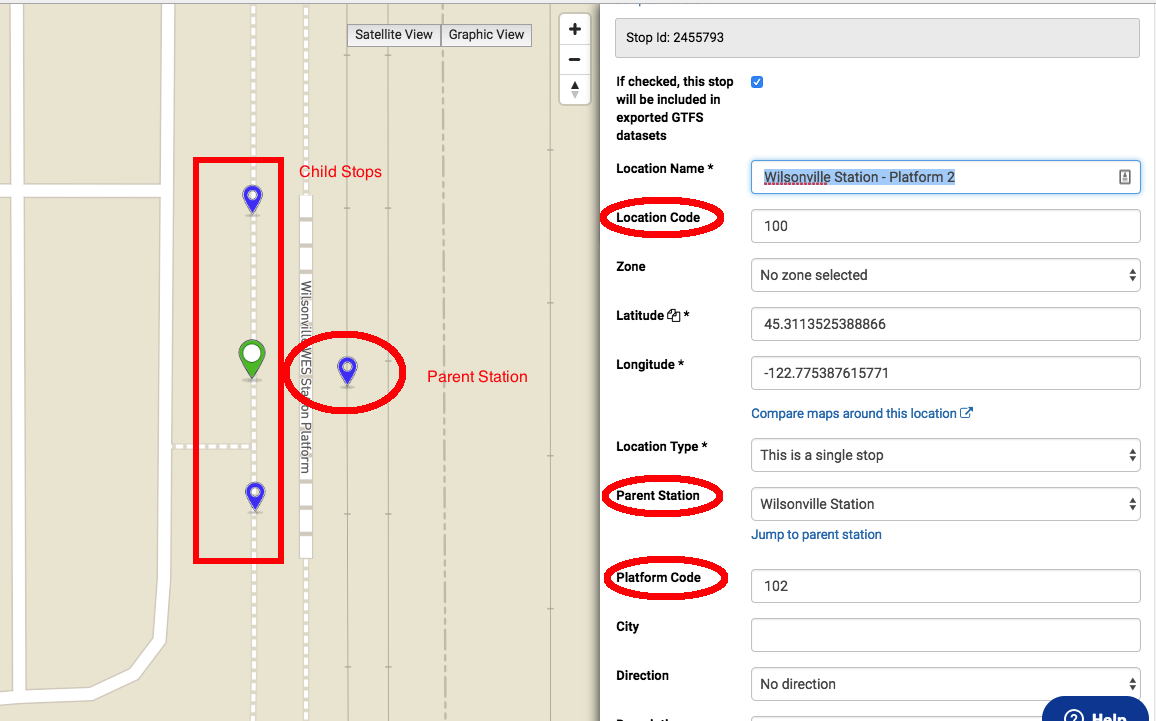 Assign each "child" Stop to the Parent Station, available below Location Type.
Note: You can have a separate Platform Code that differentiates these stops, while still maintaining the same Location Code as the Parent Station.
When to Use Stations
According to Transit Partners Help (Google):
"Depending on the level of detail that is available in your data, it may make sense to use a stop/station hierarchy. This allows you to group individual stops that belong to a larger structure like a bus terminal or a train station.
We recommend that you use stop station hierarchies for train, metro and tram stations and for big bus terminals with multiple stops. Two bus stops on both sides of a road aren't considered to be a station."