For temporary Stop closures, or when a Stop is no longer in service but may be in the future, a stop can be marked inactive and removed from the GTFS, but not GTFS Manager.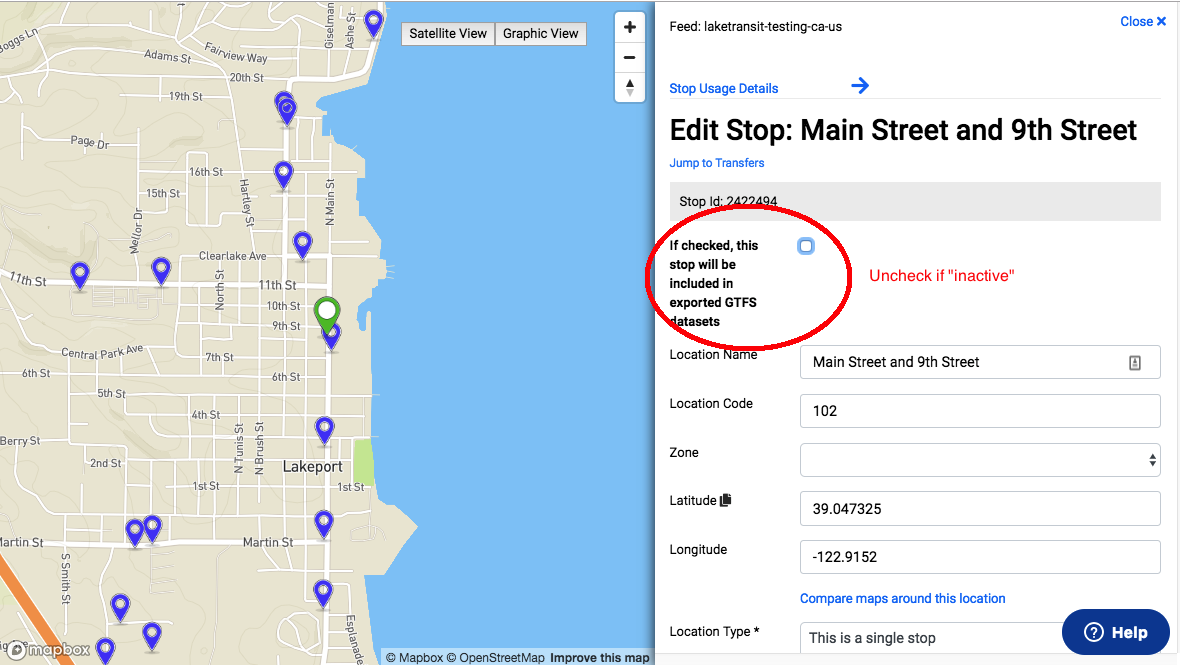 By default, all Stops are marked with this checkbox unless otherwise manually unchecked.
Note that "Blue Bus Icons" on Google Maps and other applications may not be removed when your new GTFS is uploaded. Learn more about Google Maps layers and icons.
Learn More: