Stops are the building blocks of GTFS, providing the foundation of Routes.
Stops Overview
Stops Dashboard
The Stops Dashboard is your homepage for your Stops list. On it, you can find a list and map of all your agency's Stops, along with the ability to sort them by ID, Location Code, Name, Direction, Routes, and even # of Instances in Schedules. You can also Filter your list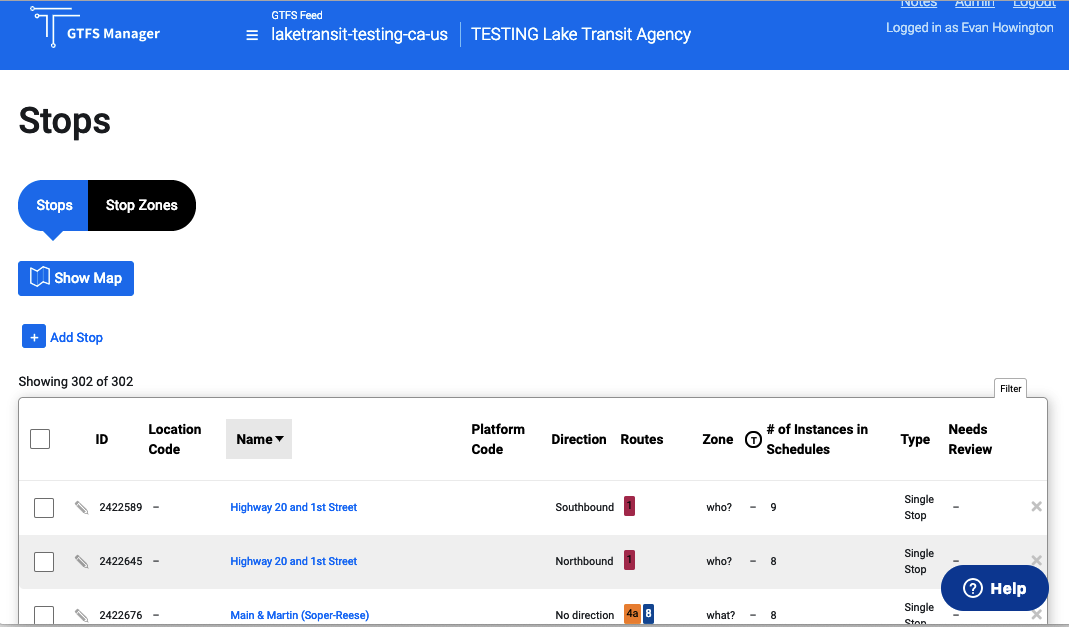 To see the Map, select "Show Map:"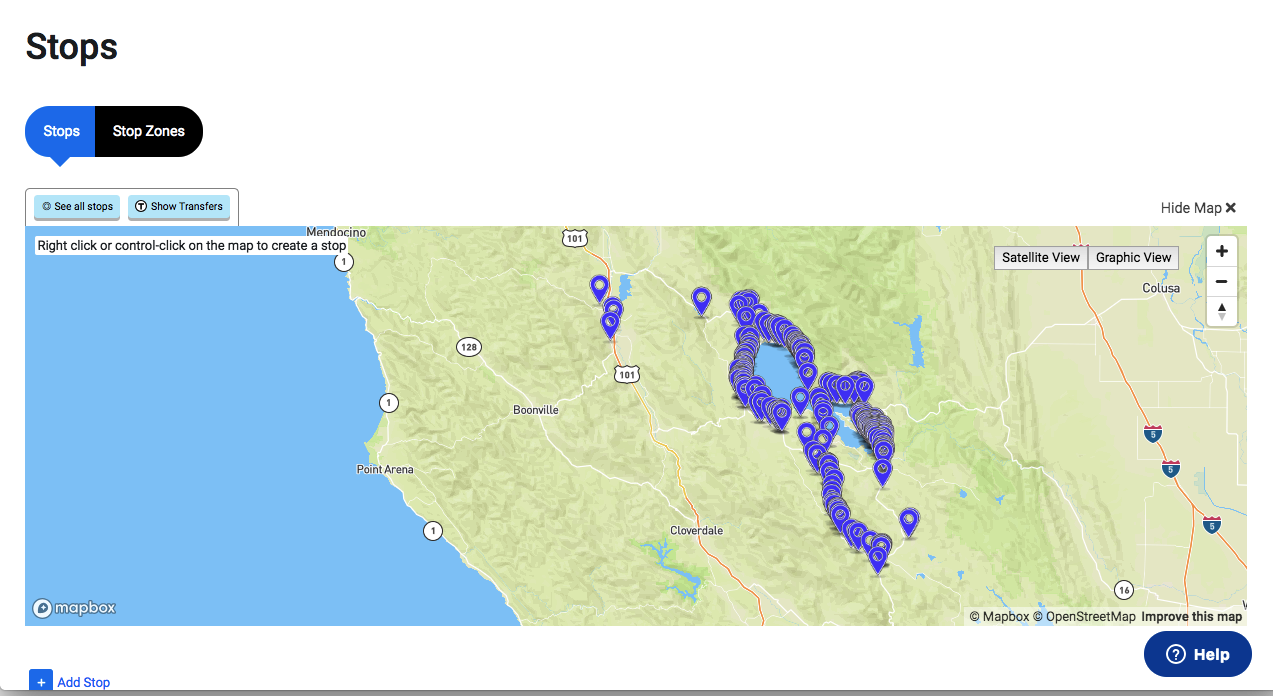 Learn More:
Go Deeper: