This article describes the process for editing an existing account's role. To create a new user account, please follow the instructions in this article.
Role and Permissions
In most cases, you will want to create users with either an author, editor or administrator role. Please review each role and its permissions below:
| | |
| --- | --- |
| Role | Permissions |
| Authors | create, edit, and publish news posts, alerts, and board meeting information, and upload new media. |
| Editors | have all the abilities of authors, as well as the permissions to create and edit pages, edit menus, edit or remove other users' posts, and essentially add, modify, and delete any site content. |
| Administrators | have all privileges, which include adding and removing users, adding and removing plugins, and changing site themes. |
Note: In general, there should be a Trillium admin and an agency admin. Because administrators have the ability to break the site, the number of people with this level of access should be kept to a minimum.
Editing a User's Role
To edit an existing user's role, navigate to Users > All Users in the navigation pane.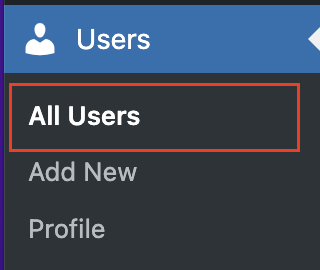 Method #1: Updating from the All Users Page
Locate the user account in which you want to edit and select it by ticking the checkbox to the left of their username.
Next, click on the dropdown menu titled "Change role to" and select the desired role. Click "change" to apply the changes.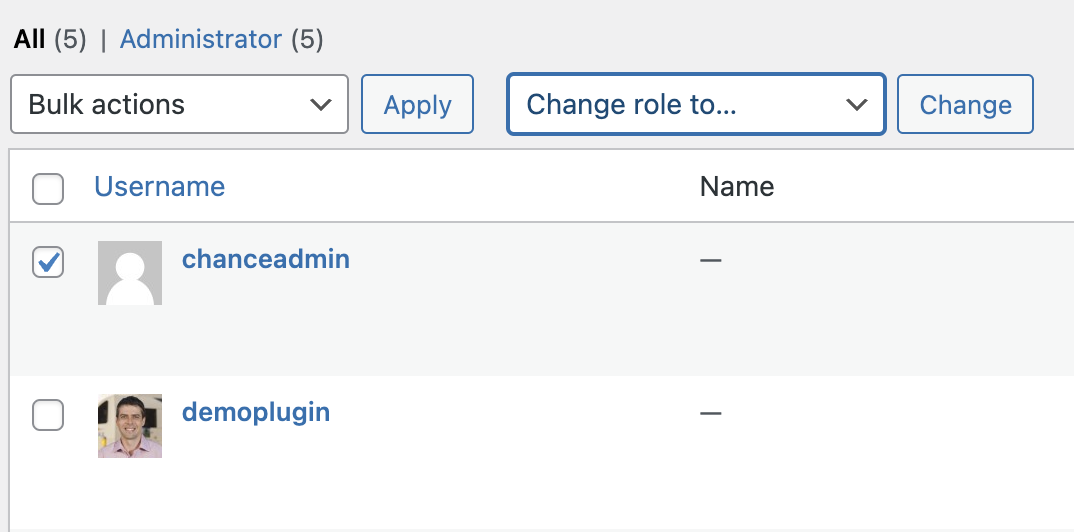 With this method, you can update one or more users at a time.
Method #2: Updating from Edit User Page
Locate the user account in which you want to edit and hover over the username until an action menu appears. Click "Edit".

On the User Edit Page, located the "Role" field, and select the appropriate role(s).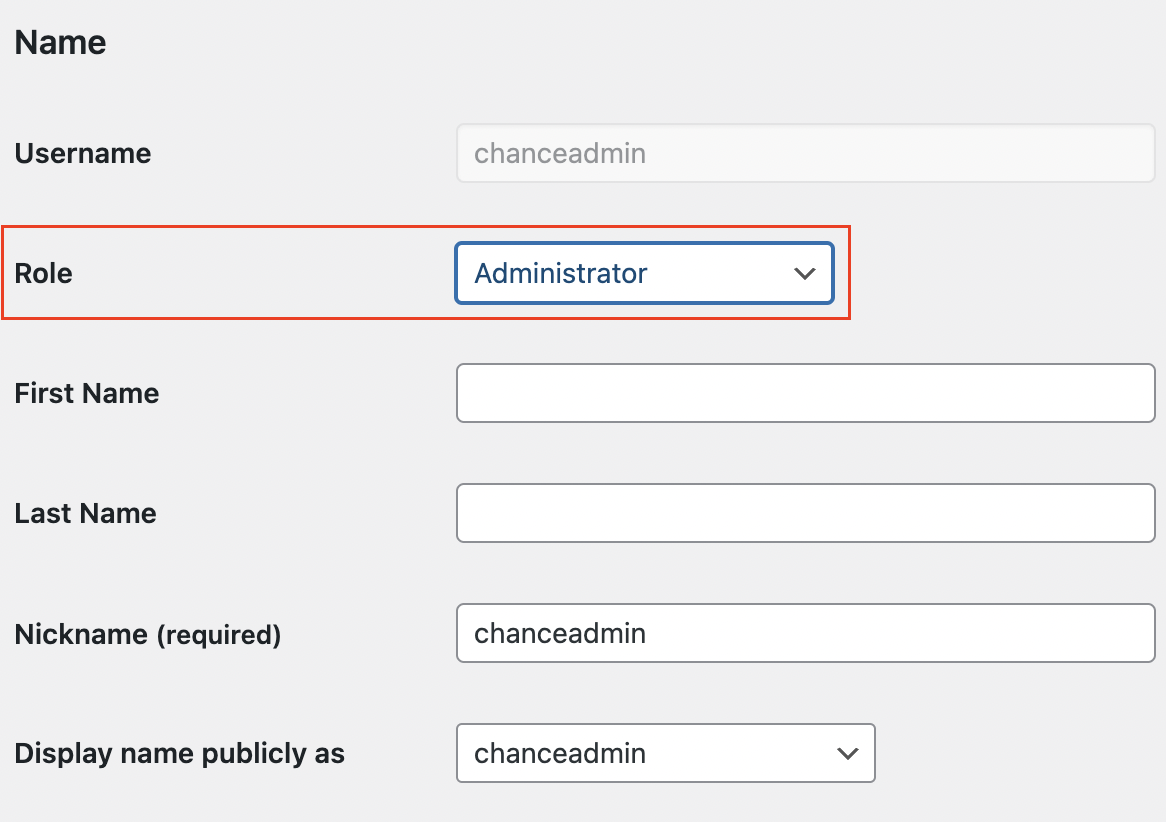 To save, scroll down to the bottom of the page and click the "Update User" button.