From within the WP Admin area, you can easily add new users and modify existing users.
In the navigation menu, scroll down to Users and click on "Add New" and fill out all required details for the new account.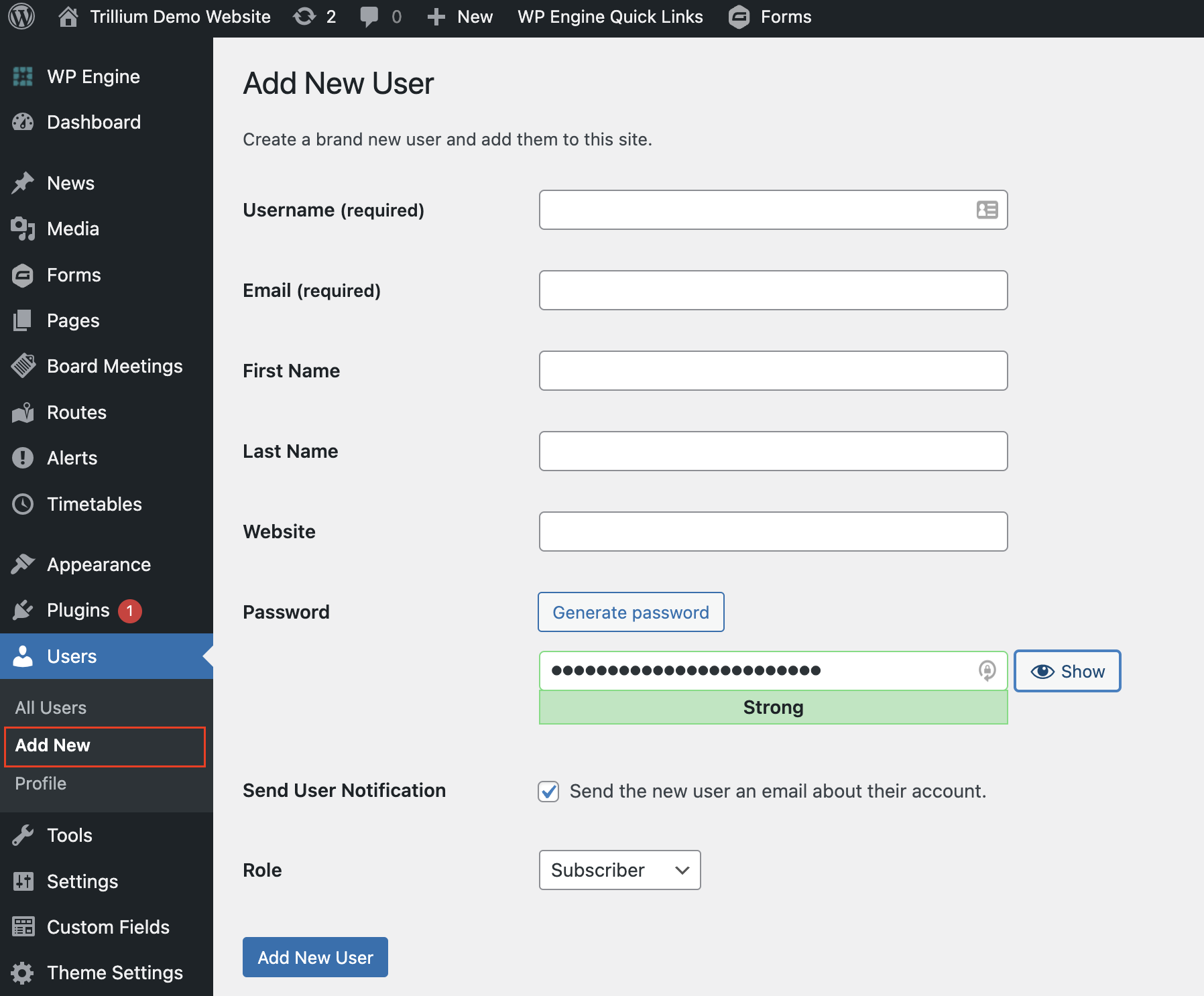 Passwords

WordPress will generate a default password for the user and email the appropriate login information.
Role and Permissions
In most cases, you will want to create users with either an author, editor or administrator role. Please review each role and its permissions below:
| | |
| --- | --- |
| Role | Permissions |
| Authors | create, edit, and publish news posts, alerts, and board meeting information, and upload new media. |
| Editors | have all the abilities of authors, as well as the permissions to create and edit pages, edit menus, edit or remove other users' posts, and essentially add, modify, and delete any site content. |
| Administrators | have all privileges, which include adding and removing users, adding and removing plugins, and changing site themes. |
Note: In general, there should be a Trillium admin and an agency admin. Because administrators have the ability to break the site, the number of people with this level of access should be kept to a minimum.
Saving and Confirming
To save the account, click "Add New User". To verify the new account has been added, click on "All Users".