UPDATE October 18, 2016: Google is working on an update to the stops base layer in order to make it update more frequently. However, updates of the blue bus icons are stalled while this update is taking place. There is no precise timeline on the resolution of the issue.
---
Google Maps shows transit stop icons to everyone when they are zoomed into the map, whether they are searching for transit directions or not.  Clicking on one of the blue transit stops shows all transit lines that service that stop or station.  Screenshot below.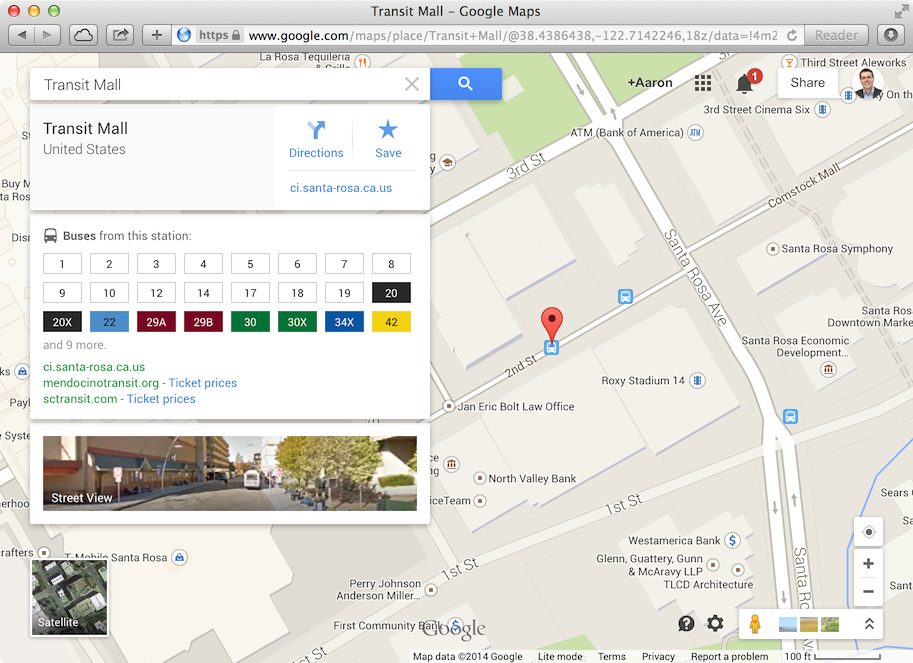 GTFS data that is ingested in Google Maps directly affects the placement of the blue transit stop icons. However, these icons are updated less frequently than the trip planner.  It may take 1-2 months for the locations of transit icons to represent changes in a GTFS dataset.
Related issues with transit stop icons in Google Maps: