Depending on how your Fares Page is setup, you may or may not be able to perform edits through Wordpress Admin.
To determine how best to maintain your fares page:
Log in as an admin on Wordpress
Go to Pages and and find the page that says Fares (or Fares and Passes)
Click on that page to edit it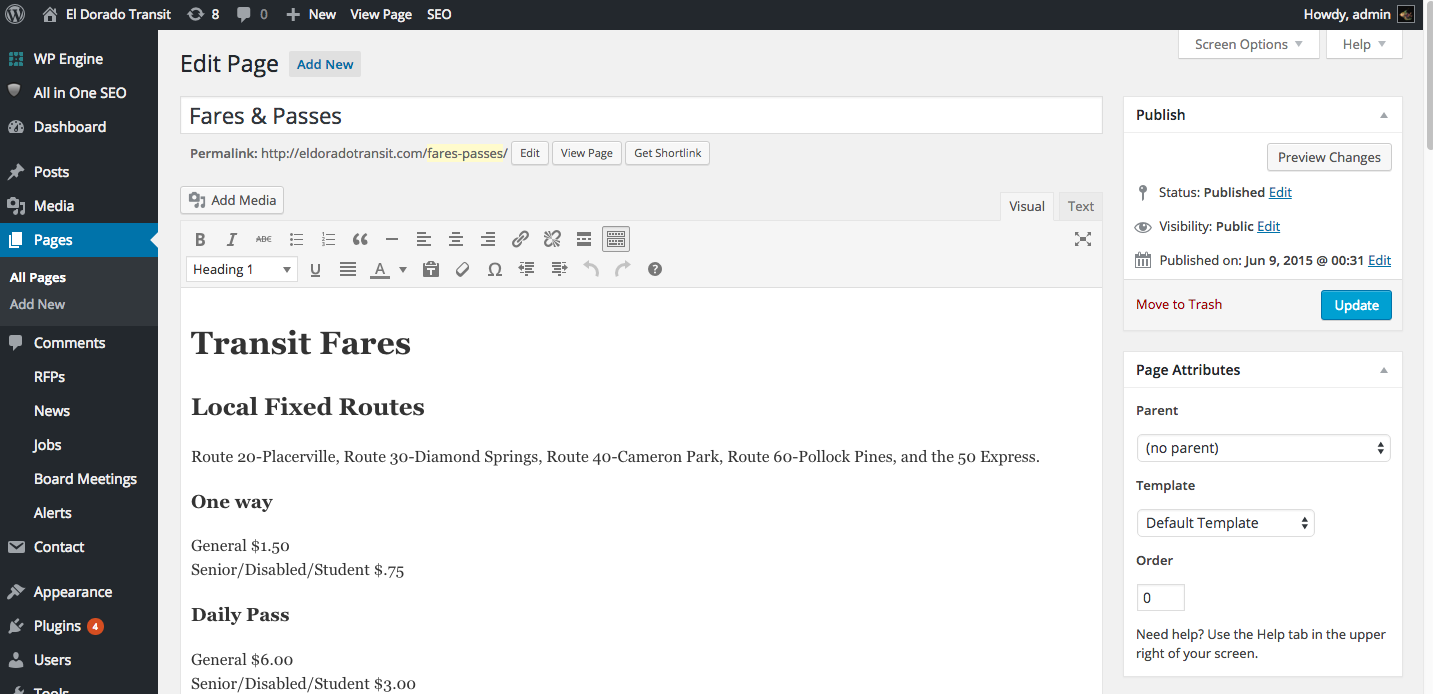 When you have found your fares page, check to see if all your fare information is visible within the page editor.

If you DO see the full content of your Fares page here, you can edit it as you would any other page.
If you do NOT see the full content of your Fares page, this page is maintained by Trillium. Contact support@trilliumtransit.com for assistance.
If you maintain your Fares page through WordPress, remember to preview your changes before publishing them to ensure that tables appear correctly.
Finally, remember to update your GTFS with any changes to your fares, either through GTFS Manager or by contacting Trillium at support@trilliumtransit.com.