To create a new page, select Add New from the top menu and select Page.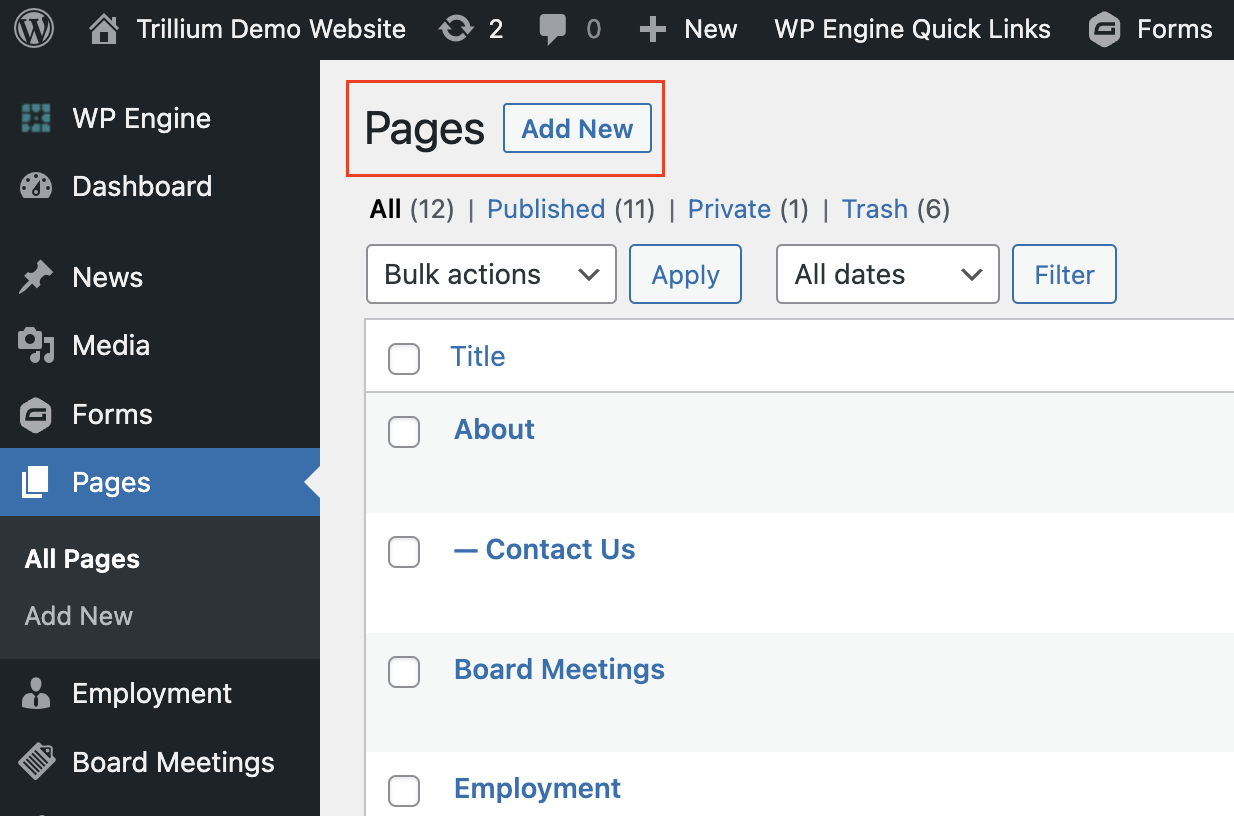 The first block of every post or page is the title. After that, you can use the mouse to move below the title or press the tab key on your keyboard to move down and start writing. By default, the next block is a paragraph block. This allows users to start writing right away.

However, if you want to add something different, then you can click on the Add Block button (black plus sign) to the right of the editor.
Clicking on the button will show the add block menu with a search bar on top and commonly used blocks below (Heading, Paragraph, Classic, Image, File, List).