You can easily add, edit, and remove pages by selecting Pages on the left sidebar menu. WordPress provides a convenient block editor to add content to your pages. To change the body text for an existing page, first select the page you want to edit from the Pages list.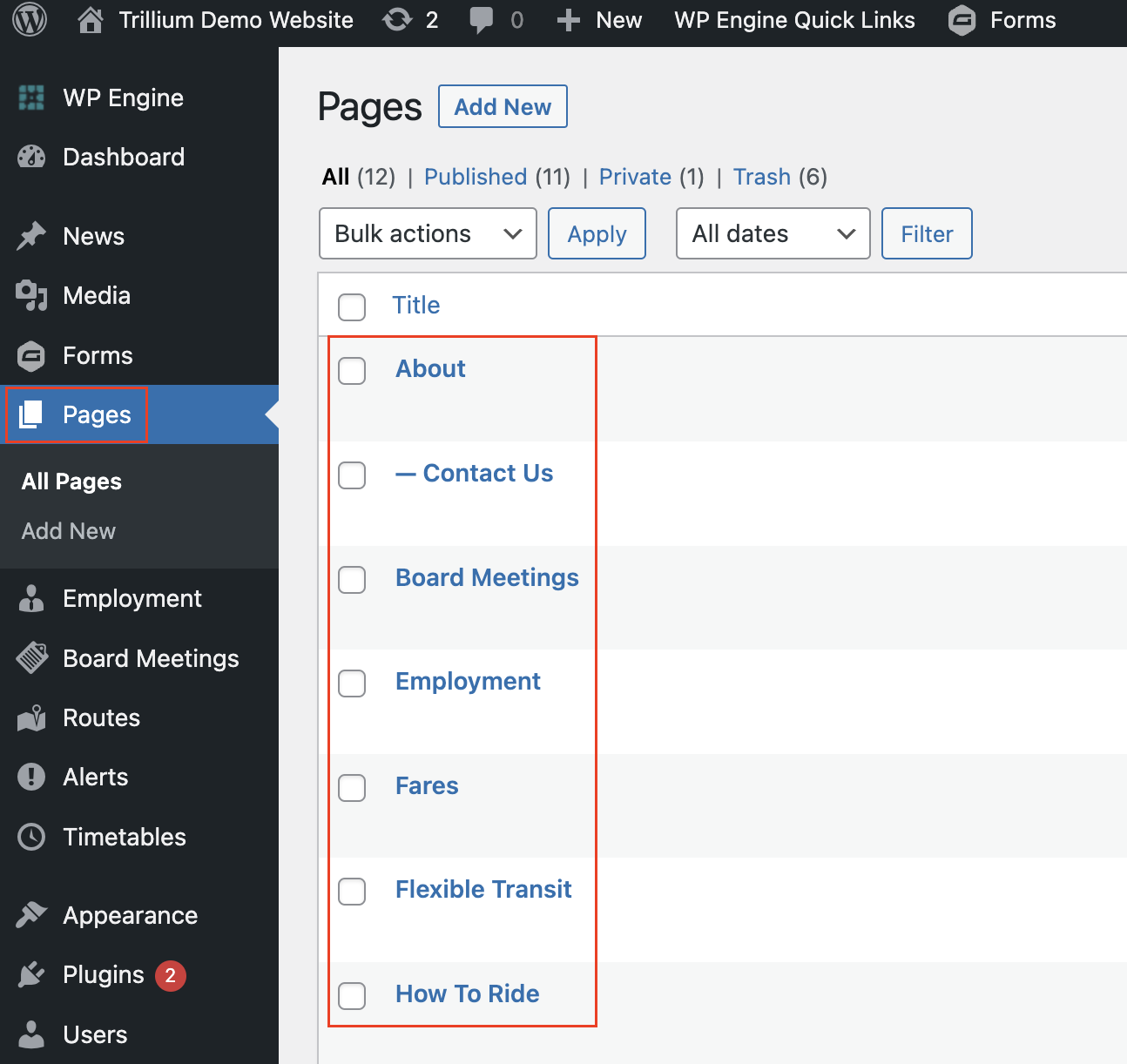 Edit the page content by clicking in a paragraph block and making your text edits. Some pages, like Board Meetings in the image above, have a Page and a Custom Post Type. See our article on Publishing Details for Employment, News, Board Meetings, RFPs, etc. for more information on updating content on those pages.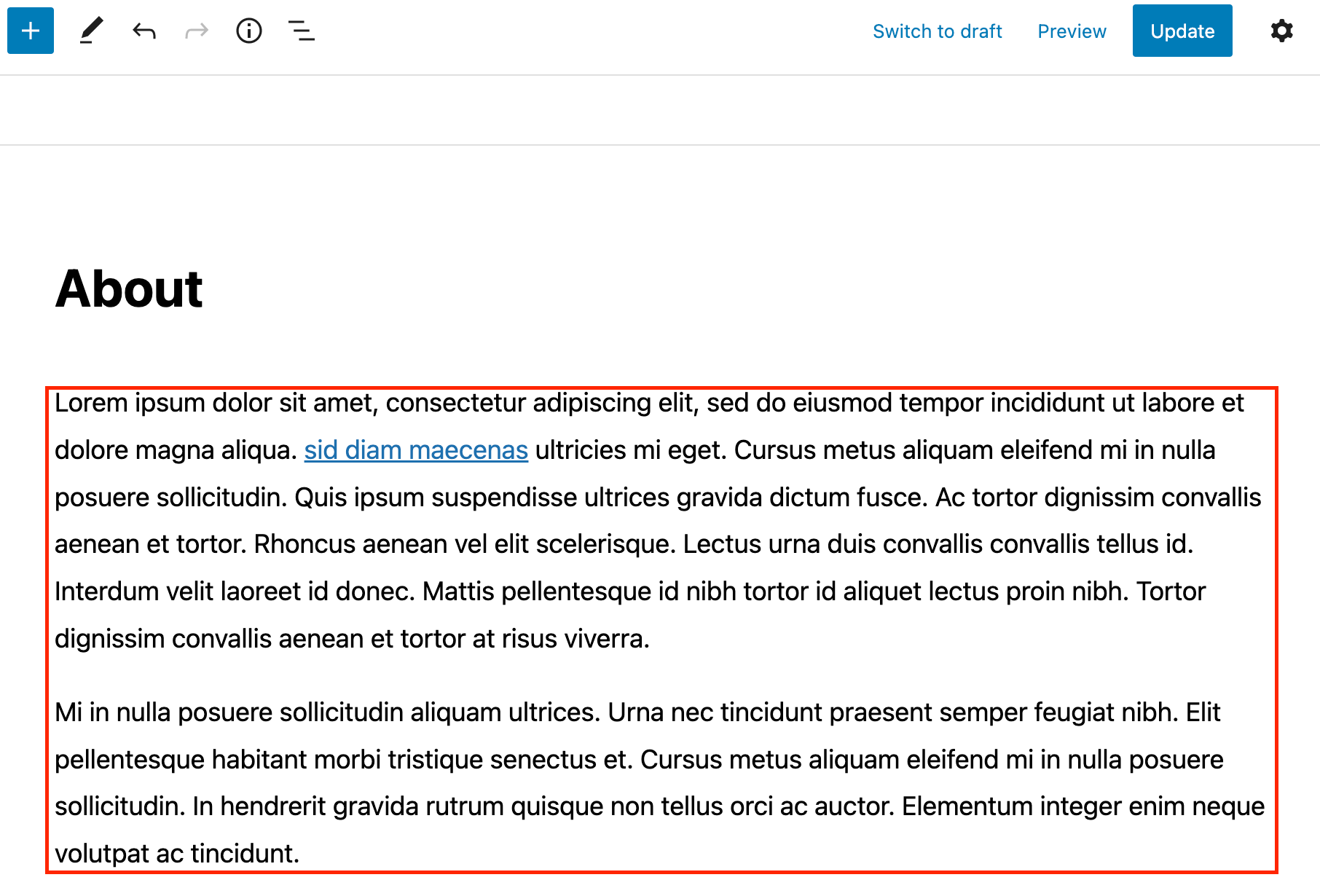 Click Preview, from the upper right corner, to view your edits in another tab before saving them. In order to save and publish your edits, click the blue Update button in the upper left of the page editor.