Adding a Link
Highlight the text where you would like to add the link and press the Insert Link icon, the linked chain in the toolbar.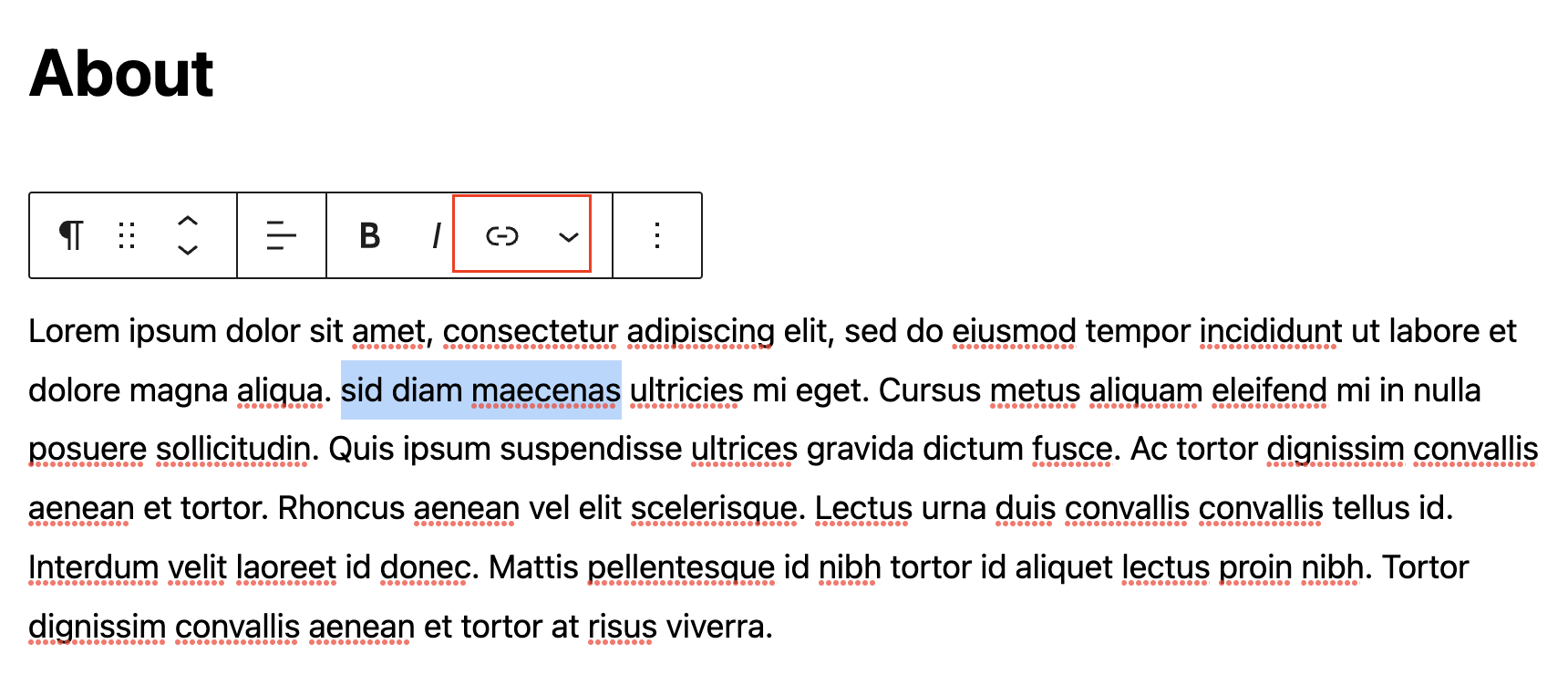 Type or paste your link in the URL box and press enter.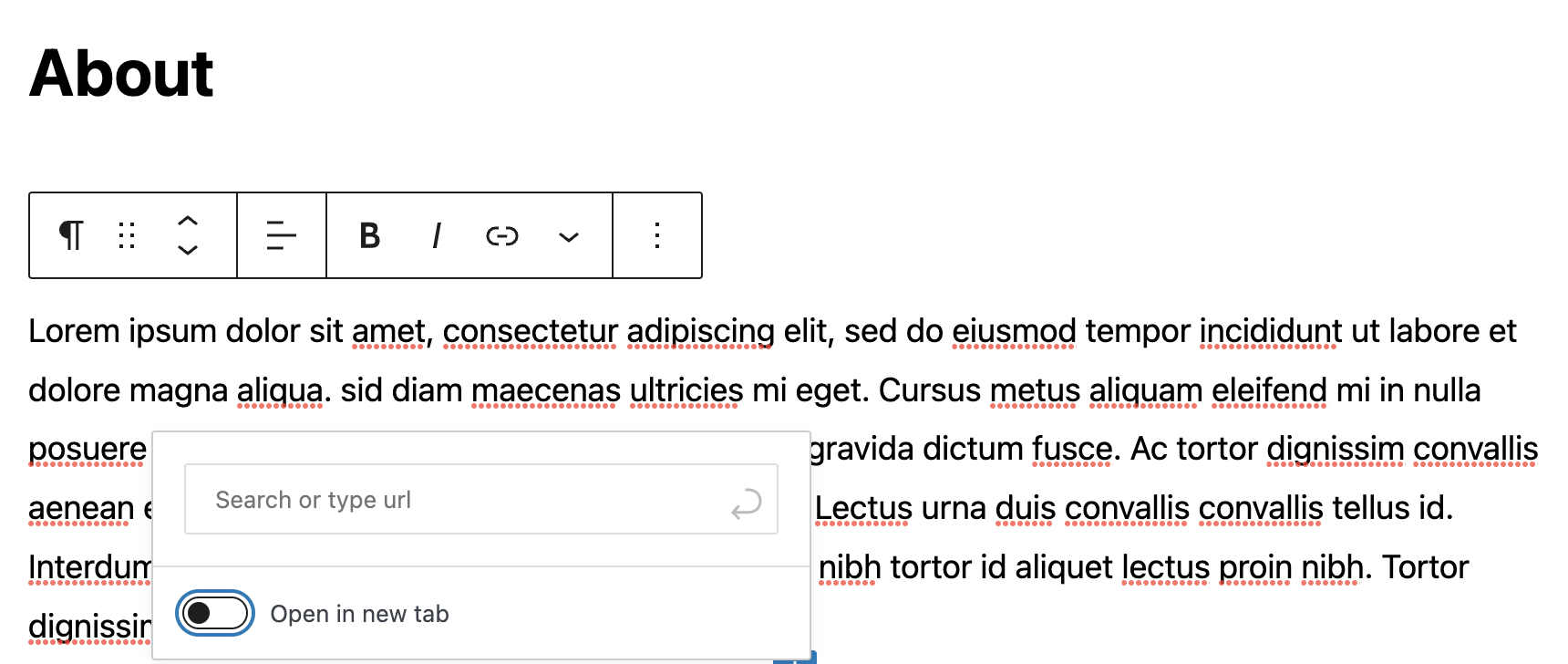 If you're linking to another page from your website, begin typing the name of the page into the URL field to search the site and find the URL for that page.
After updating the page, make sure to test your link on your website.
Editing an Existing Link
To edit an existing link, locate the link on the page and click on it. A dialogue box will render. Click on the pencil icon to edit.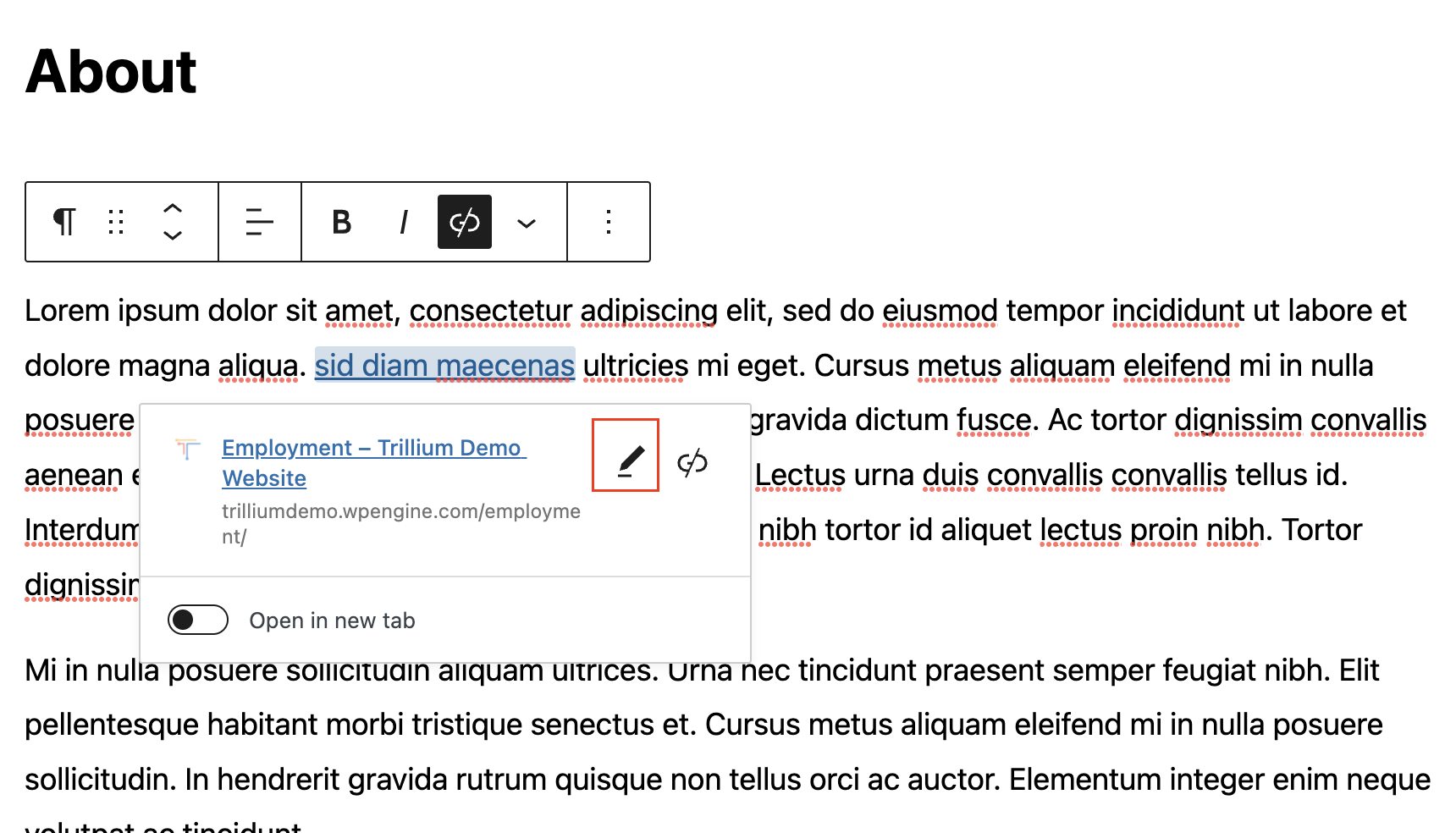 The text and URL fields will become available for you to edit. Click away (anywhere on the page) to save.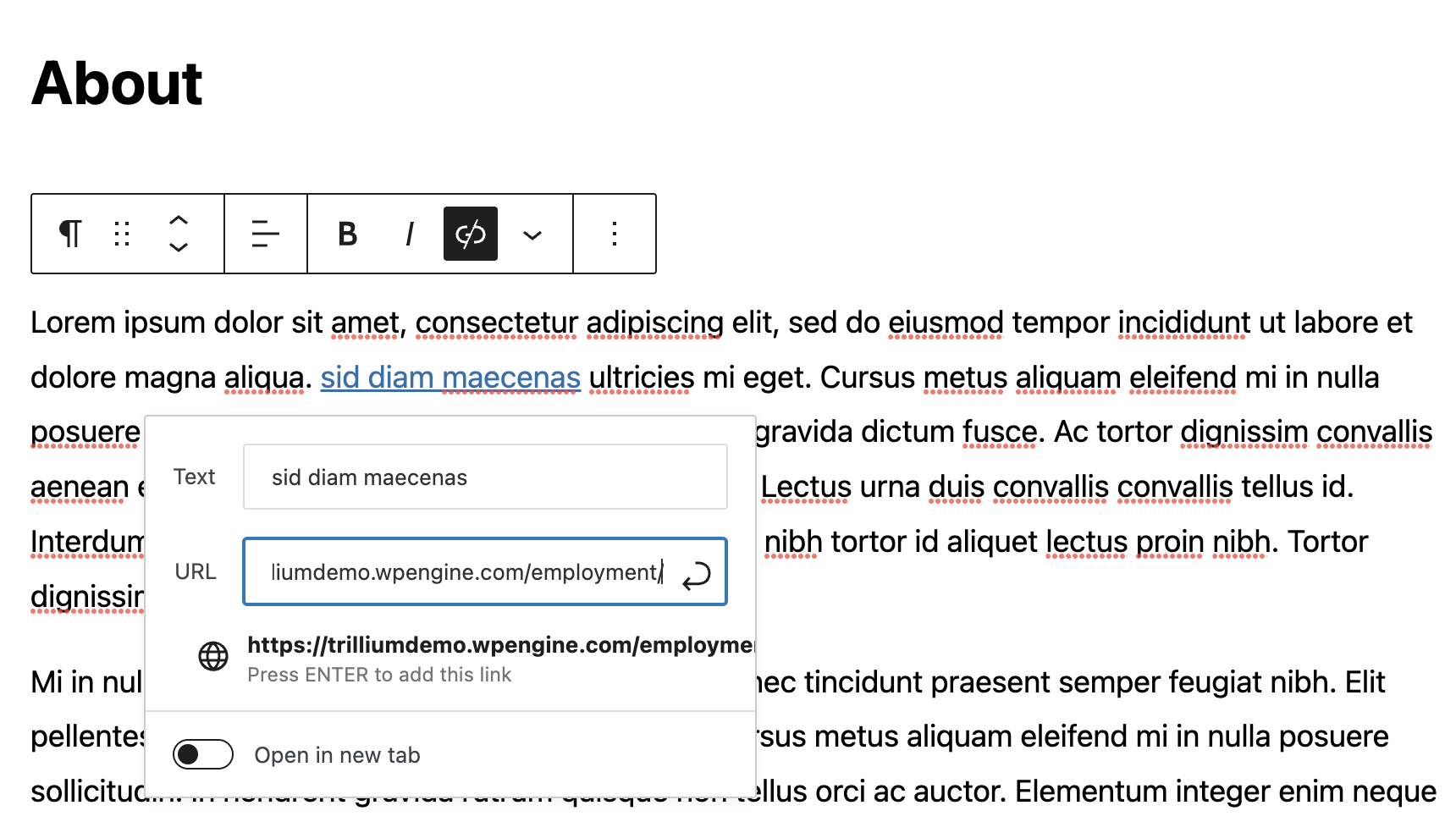 Deleting a Link
Find the link and click or select it. You'll have the option to edit or delete. Click on the chain icon to remove the link.