This is Part 1 of 5 in Trillium Transit's Get Started Tutorial for managing your GTFS with GTFS Manager.
Welcome
GTFS Manager is your gateway to keeping you GTFS up-to-date and your riders happy.
Step 1: Login to GTFS Manager
Using Google Chrome, Mozilla Firefox, or Safari, login to https://gtfs.trilliumtransit.com with credentials provided by Trillium.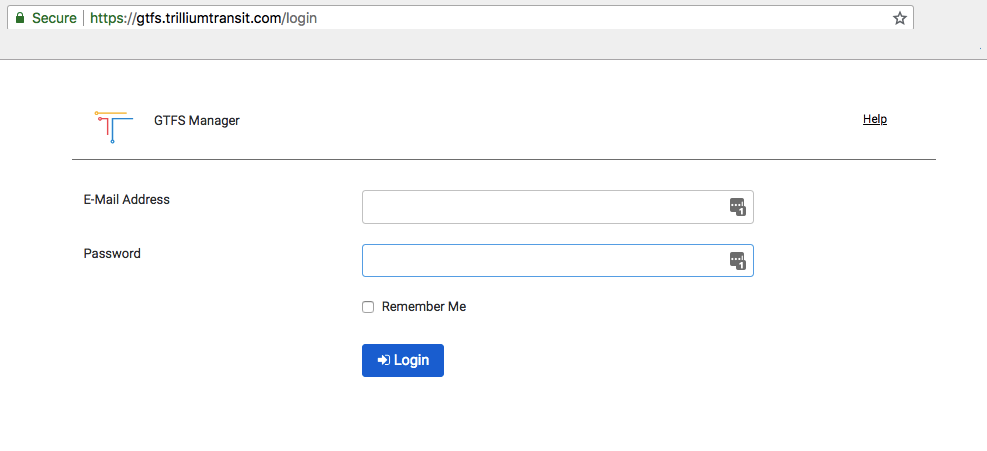 Step 2: Orient Yourself Around the Dashboard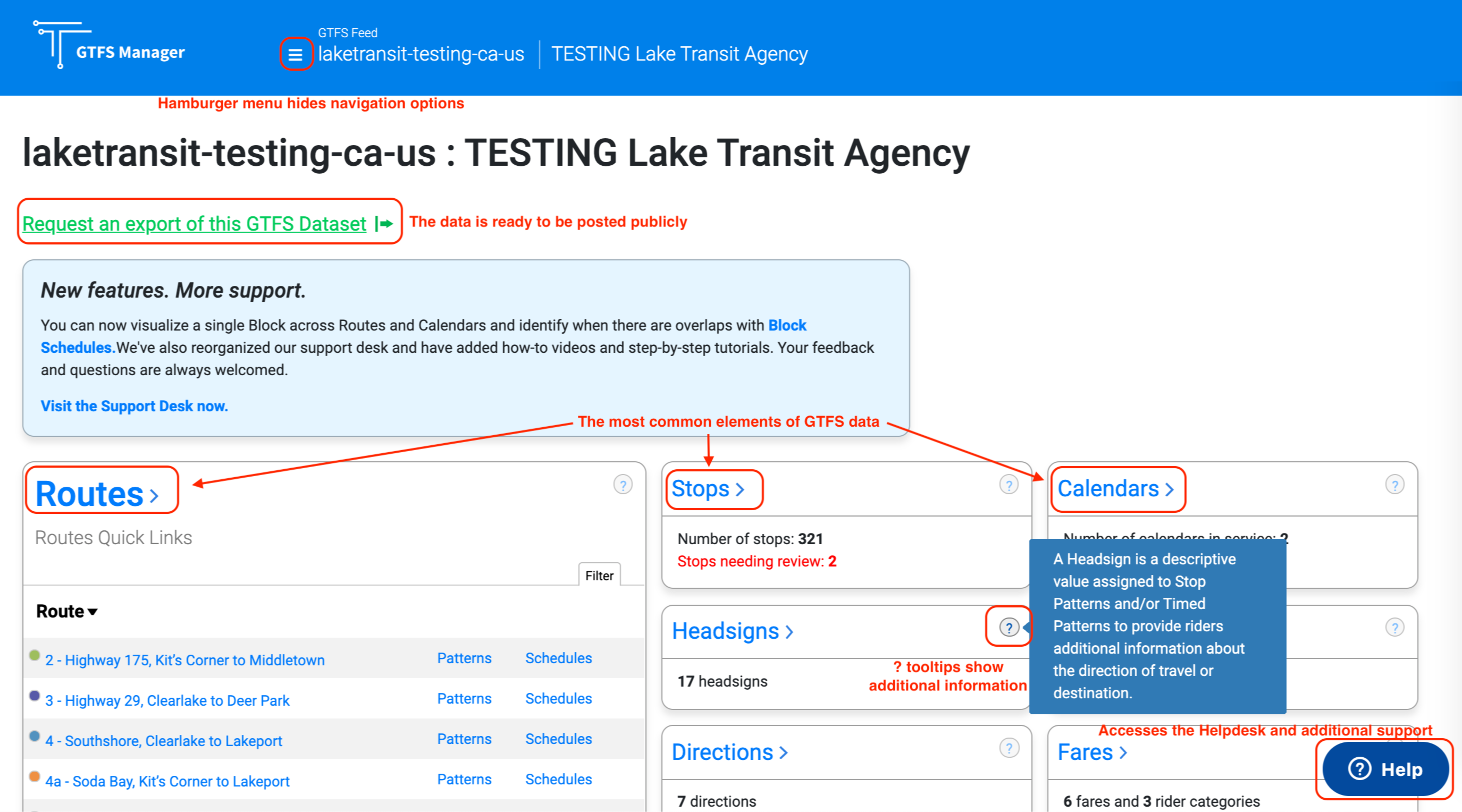 If you ever get lost, just click on your agency's name from the top of the screen to get back to this Dashboard.