This is Part 4 of 5 in Trillium Transit's Get Started Tutorial for managing your GTFS with GTFS Manager. Go to Part 1
Step 1: Navigate to the Route Schedules Page
Now that you have familiarized yourself with what a Stop Pattern looks like, turn your attention to how those get scheduled by clicking on the Schedules tab below the Route name. If you navigated away from the Route, click back into the Route you were working in.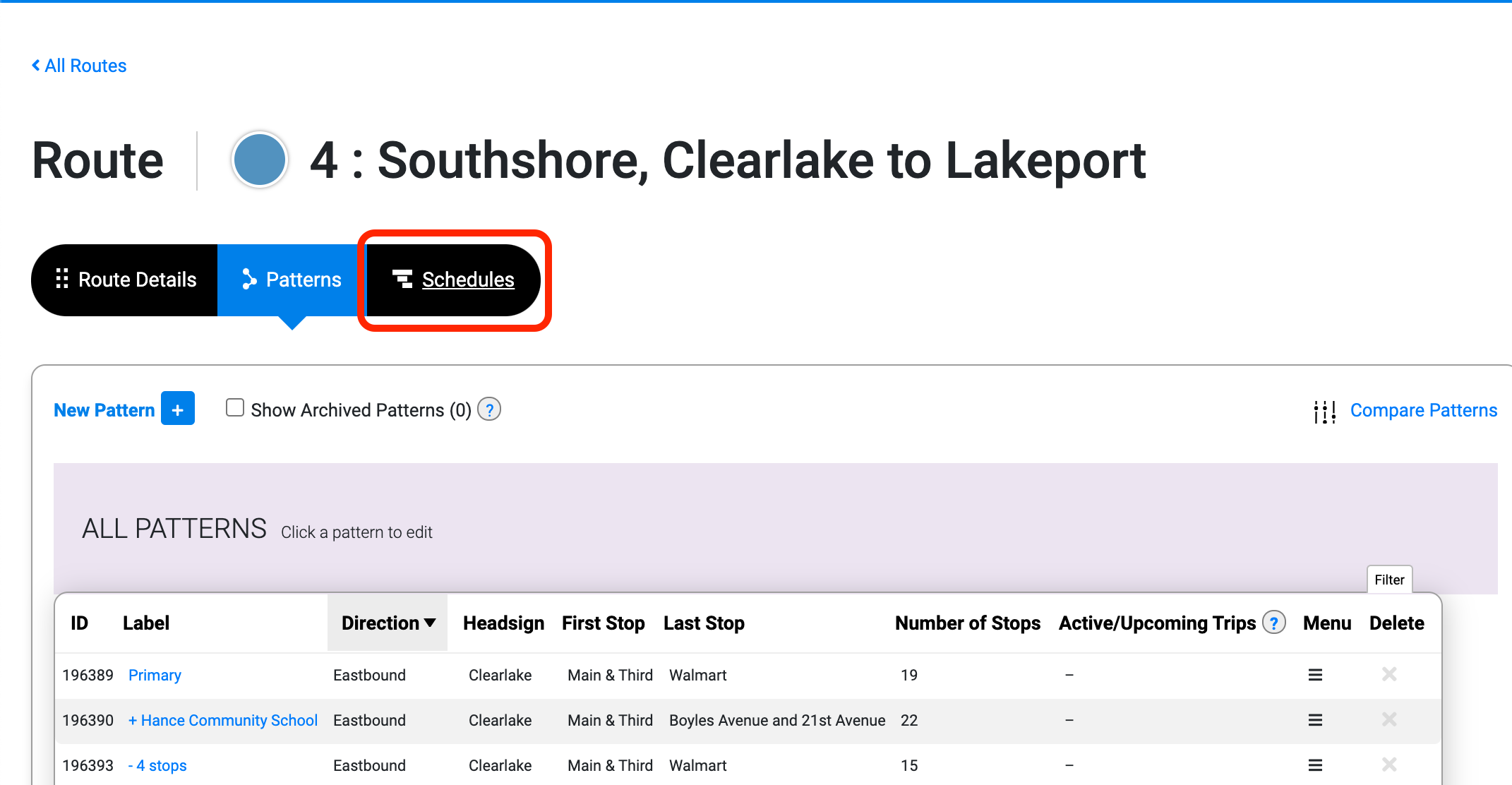 This will take you to the Schedules page, where Trips are scheduled for this Route.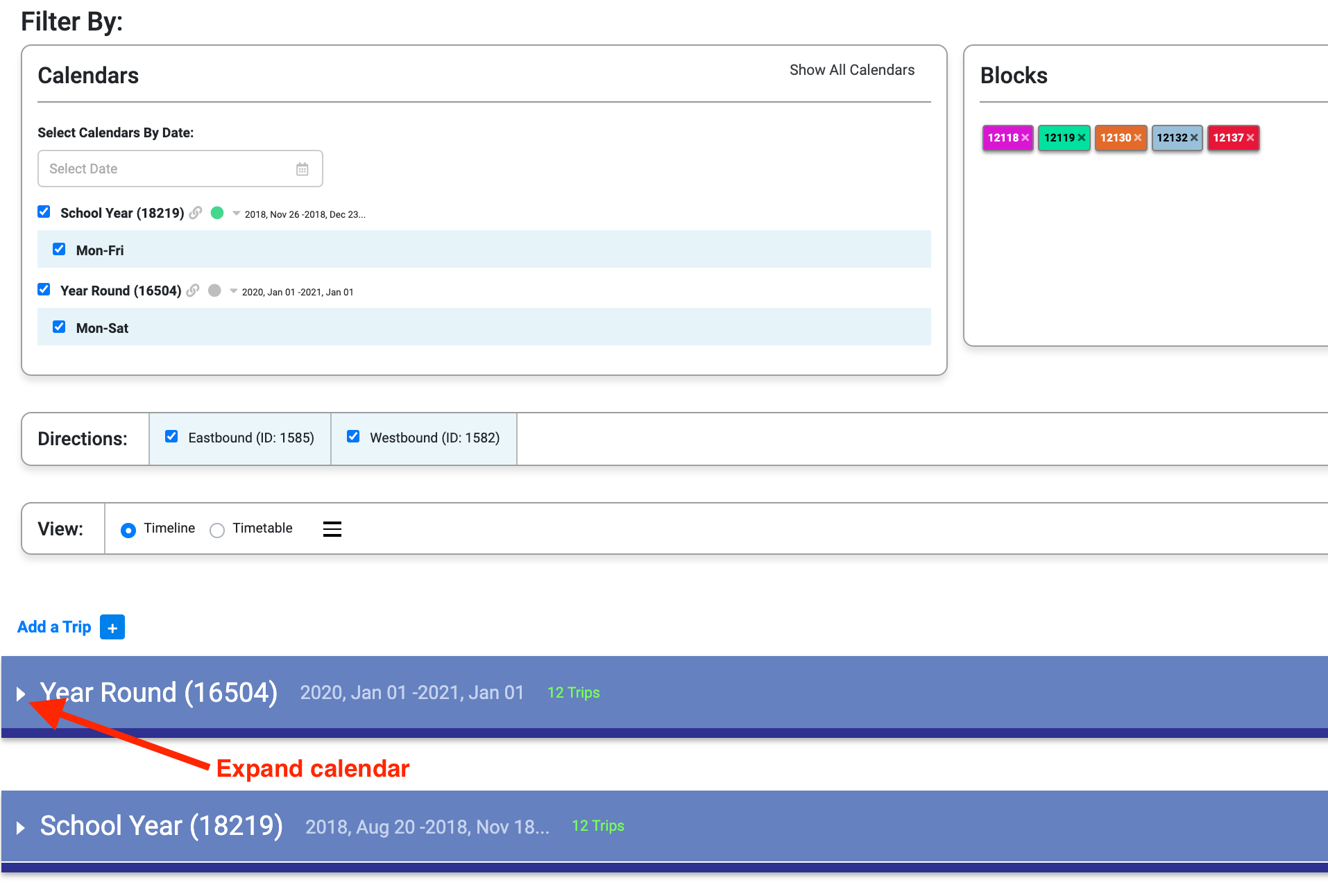 Depending on the number of Calendars (how dates of service are organized in GTFS), there may be a lot of information here, or only a little.
Identify the First Trip of the Day
When you first land on the Schedules page, you are greeted with filters along the top and then one or more rows of Calendars that can be expanded to show the Timeline View of your scheduled Trips (or runs.)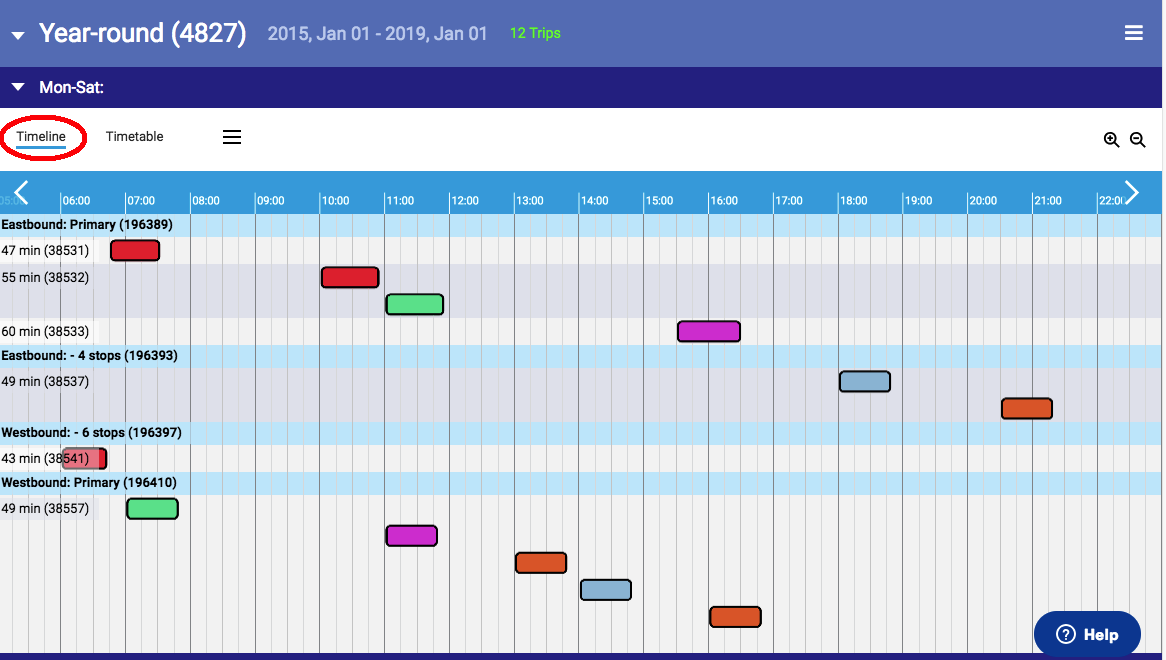 Each of these bars represents a Trip, or run, in the Route's Schedule. Starting at the left, and looking at the start times listed along the top, find the first Trip on the Route.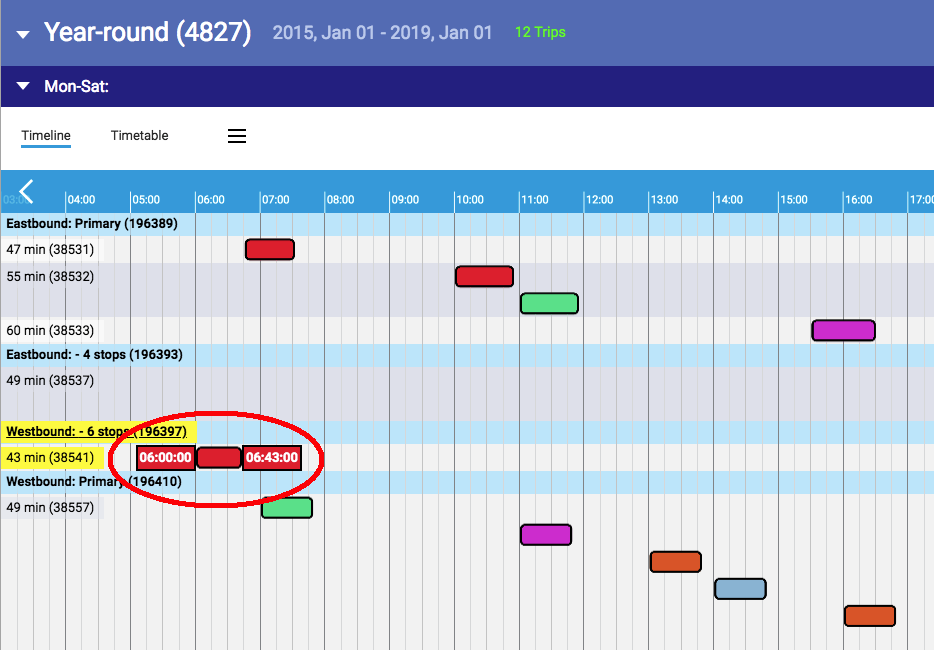 In this Route, the first Trip is a Westbound Trip starting at 06:00:00 (6:00 AM.)
Change the Start Time
Click on the box representing the Trip. This brings up the Trip Details edit menu.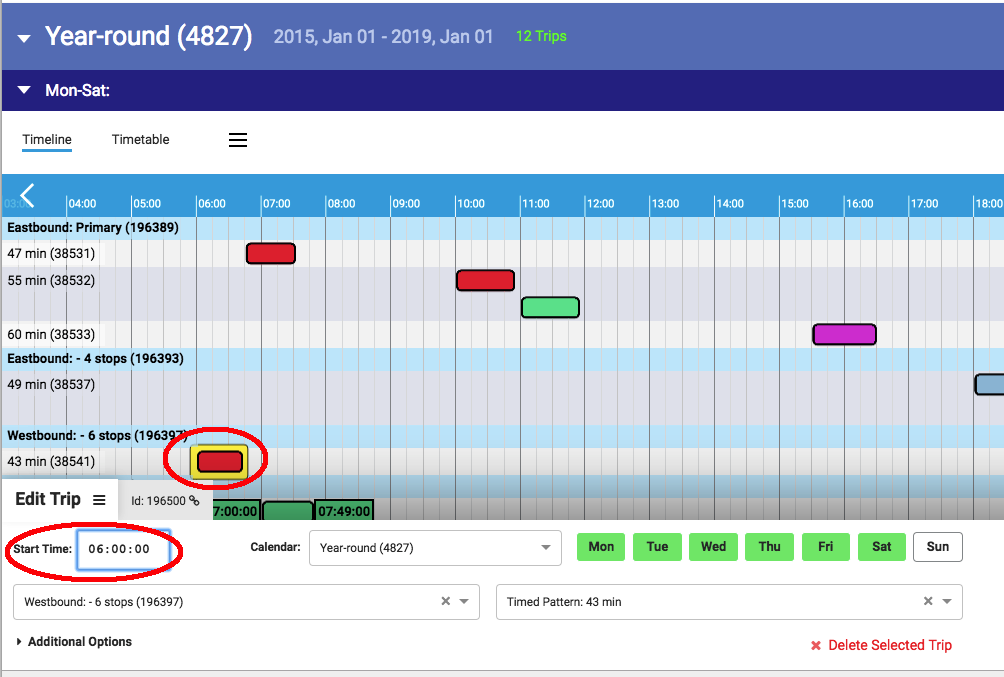 In the menu, change the start time to five minutes earlier. You will see the box move to the left in the timeline.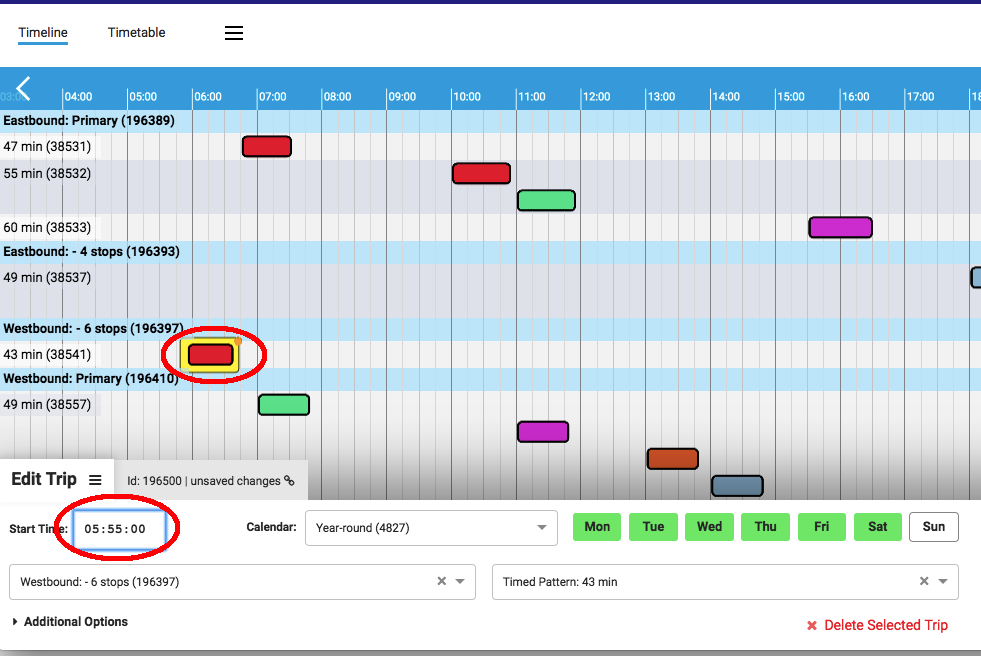 You will also see an orange dot next to the Trip, which indicates an unsaved change.
Reset the Start Time
To make sure no changes are actually made to your GTFS, return the Trip's start time forward five minutes.
Learn More: Trips