GTFS Manager is a custom-built software tool for creating and maintaining outstanding GTFS (General Transit Feed Specification.)
Which Browsers to Use
GTFS Manager is developed to run optimally on
GTFS Manager may experience limited or no functionality on other browsers, including Internet Explorer.
How to Access GTFS Manager
Go to https://gtfs.trilliumtransit.com. Using login credentials provided by Trillium Solutions, Inc. staff, sign into the web portal.
If you do not know your credentials, or are a new staff member needing access to your agency's GTFS Manager features, please email support@trilliumtransit.com with a request for credentials.
Note: Depending on your role with an Agency or consortium of Agencies, you may have access to more than one Agency's GTFS Manager features.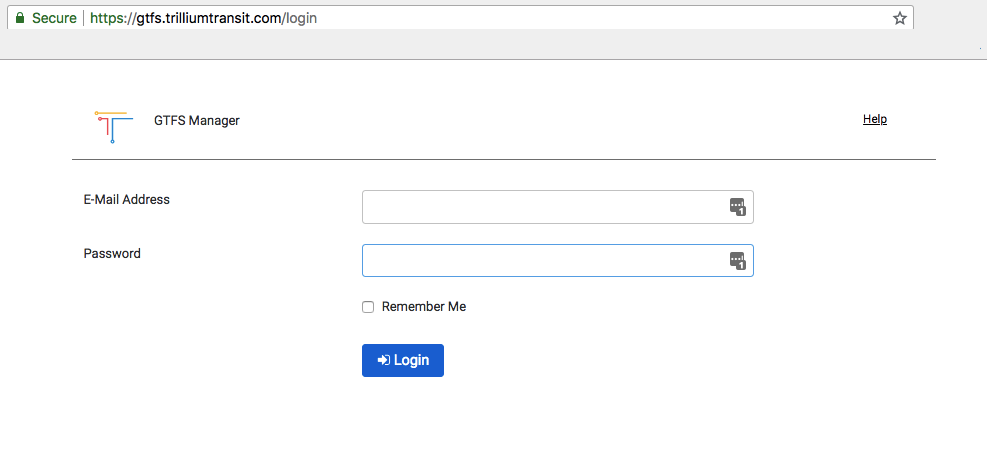 How to Navigate in GTFS Manager
From your home screen (or the home screen of an agency, if you have access to more than one,) you can access the most common features of GTFS Manager, including Stops, Routes, Calendars, and Request a Feed Export