Found under the 'hamburger menu' at the top of GTFS Manager, the Segment Check tool helps quickly identify issues with alignments preventing the export and validation of GTFS data. These issues must be resolved before the data can be published.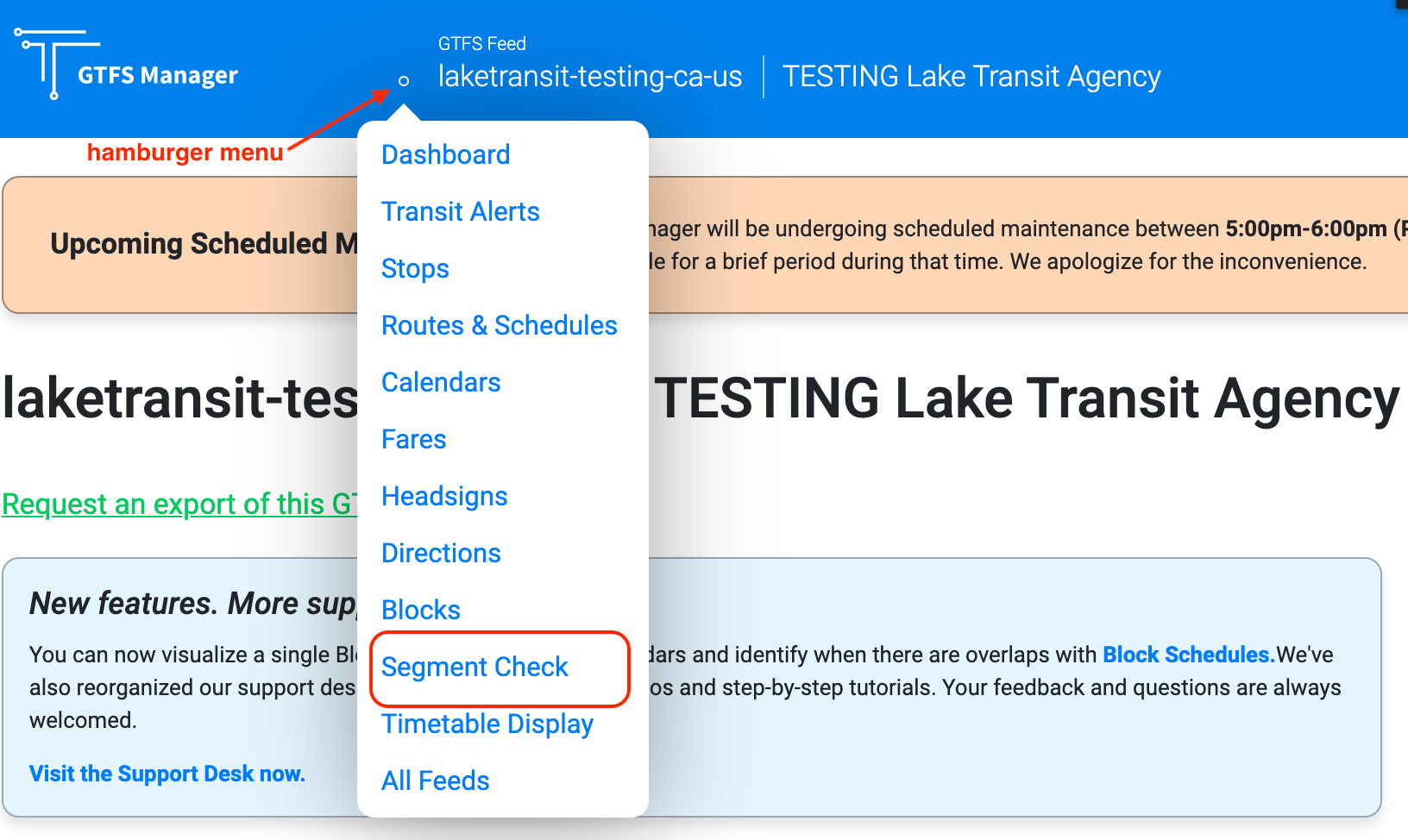 Finding Alignment Issues
From the Segment Check page, use your internet browser's search function (⌘+F or Ctrl+F) to search the term "too far" to find segments which begin or end too far from stops, and "missing" to find segments that have not been created. The example below includes both issues.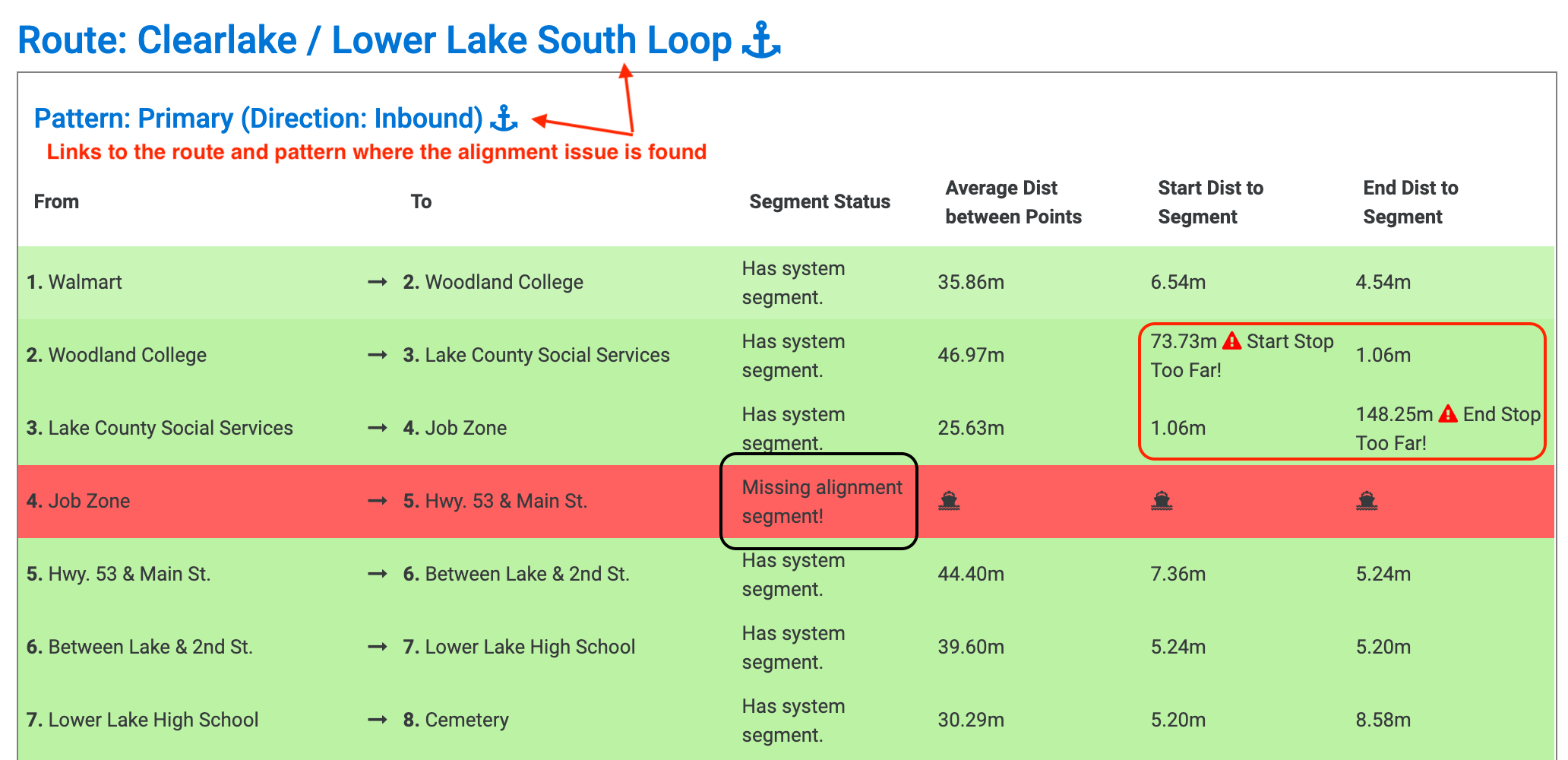 Following the pattern link at the top of each section will open the Stop Pattern in Map View where the issue can be found. Follow the normal process for creating or editing an alignment to resolve the issue. Corrections to a segment issue will apply wherever that pattern is used and may resolve more than one instance of the Too Far or Missing warning. After you have corrected an alignment, refresh the Segment Check page and search for issues again.
Timed Patterns
Searching for "missing" alignment segments will also identify Timed Patterns missing an arrival time at the last stop. All timed patterns found in active or upcoming calendars require at minimum an arrival time at the first and last stop. While the first stop's arrival time is determined by the trip's start time and is usually left blank, the last stop in each timed pattern must have an arrival time to define the duration of trips using the timed pattern. These links will open the timed pattern where edits may be made. If the linked timed pattern is not used in any active or upcoming calendars it is okay to ignore the warning.