Alignments are visual representations of the path of travel taken by a bus or train. Once you create an Alignment between two stops, that Alignment will be used in all subsequent Stop Patterns using those two Stops in that sequence. If you need to create different Alignments between Stops for different Stop Patterns, use Custom Override and System-Wide Alignments.
Alignments are shown on applications like Google Maps as connecting the departure and arrival destination stops. They are the same color as the color specified on the Route Details page.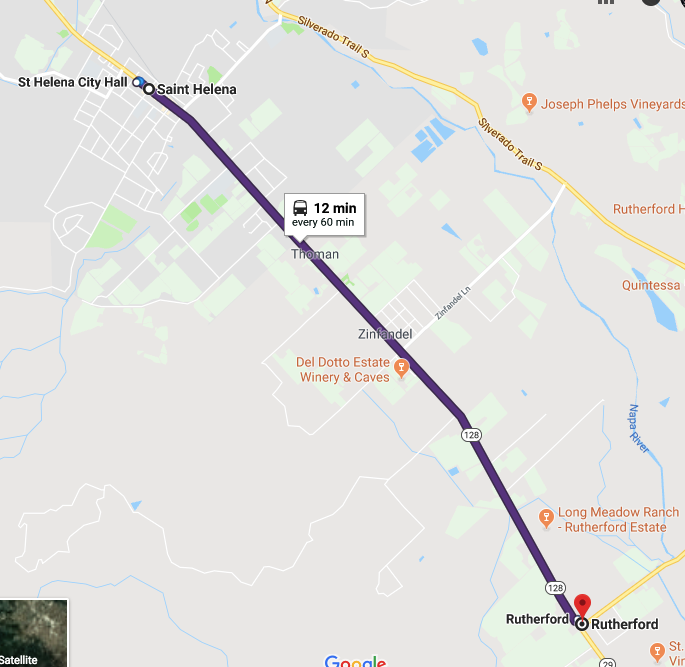 Create a New Alignment
To view an alignment, navigate to a Route Stop Patterns page and select the desired Stop Pattern. Toggle to the Map View and select Alignments from the edit modes.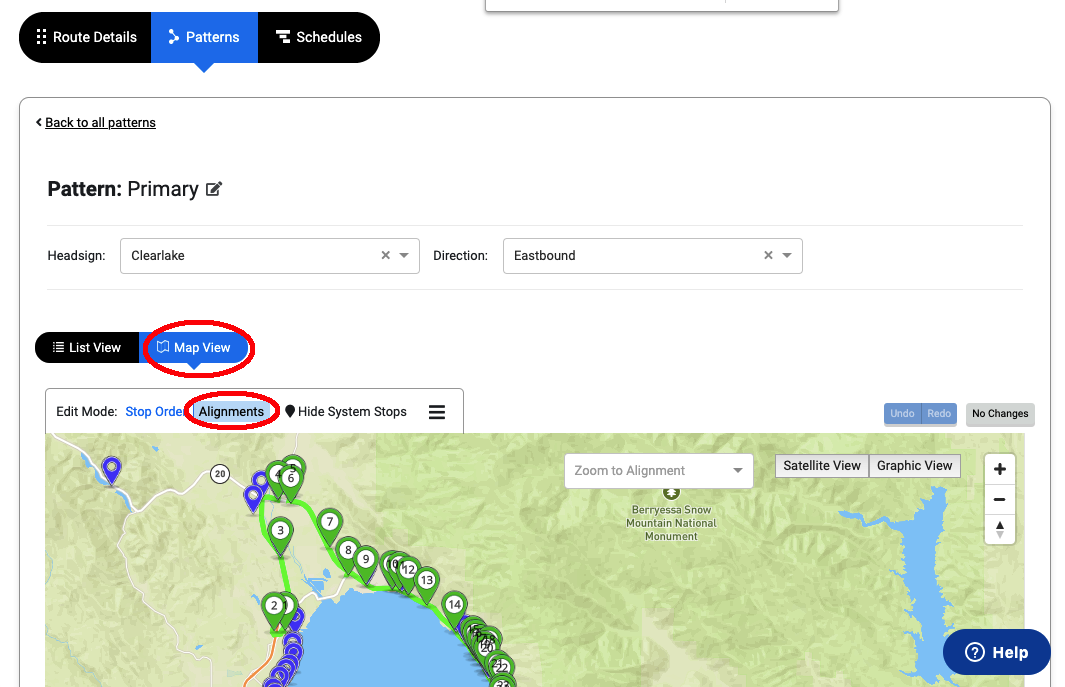 Segments between Stops shown in red indicate that an Alignment needs to be created, while those shown in green mean that an Alignment that has already been created.
Select a red line between two stops to bring up the Edit Segment box: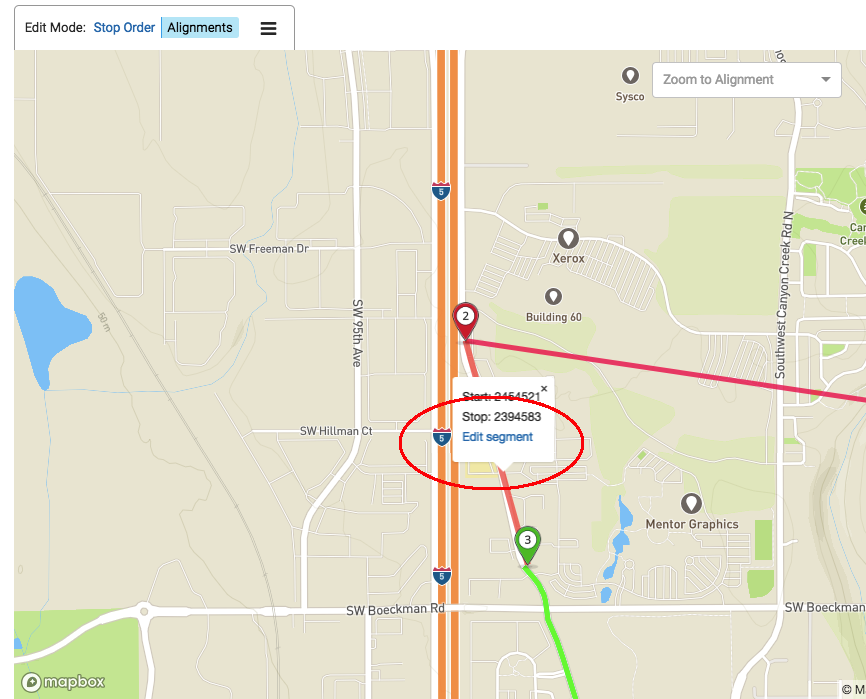 This brings up the Alignment Options Tool. If your Alignment will likely follow the most obvious path, select "Autogenerate" to automatically create an Alignment: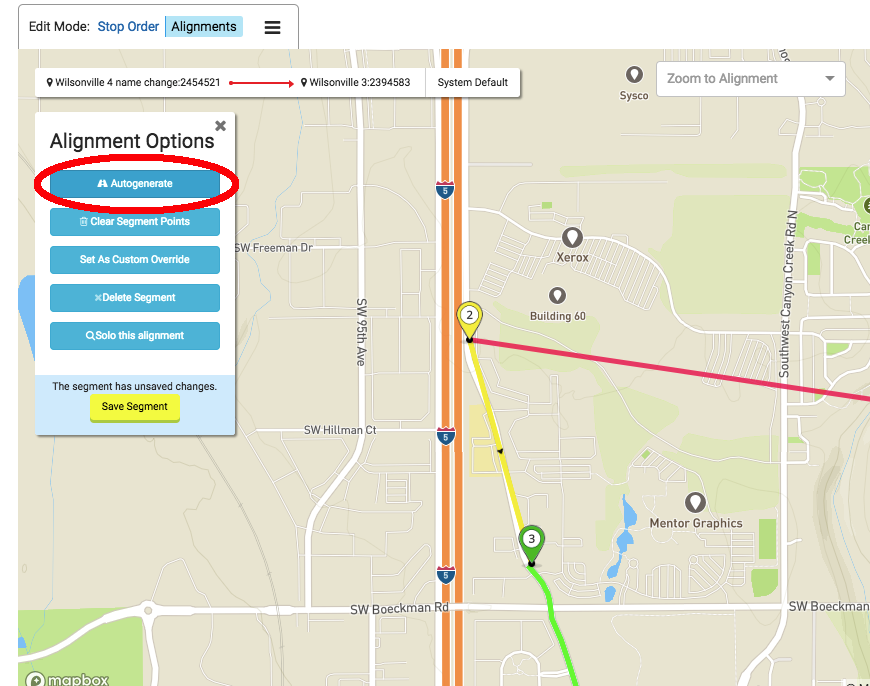 If you are satisfied with the Alignment, select Save.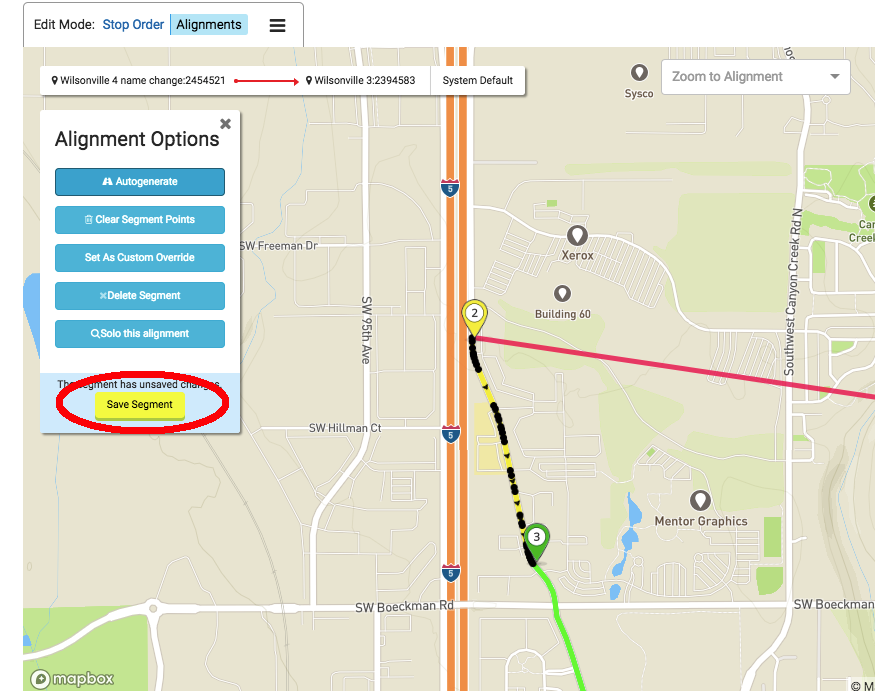 If you need to make edits to the Alignment:
Learn More:
Create All Missing Alignments
To autogenerate all Alignments select Create Missing Alignments from the "hamburger" drop-down menu.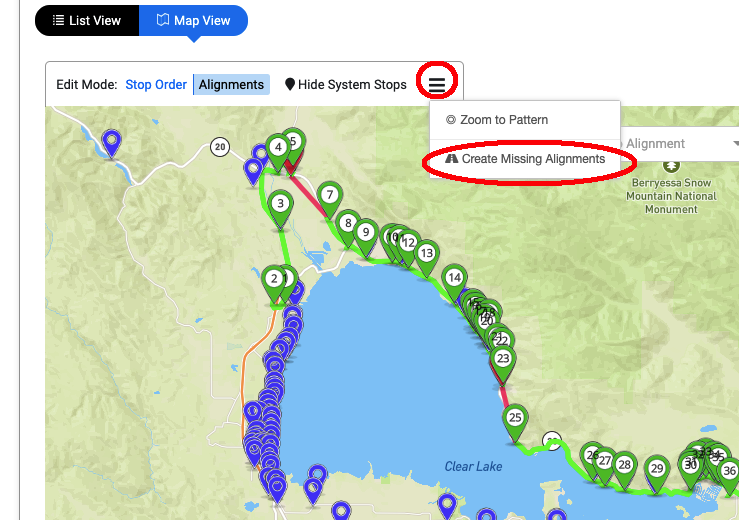 Once you have created all missing segments, pending Alignments will be shown in yellow until you have saved all pattern changes located at the top right of the map, at which point segments will turn green to indicate they have been saved.