Caution: There is

no

"Undo" for deleting a Calendar and/or Service Period
Deleting a Calendar requires the following:
The Calendar does not currently contain any Trips that are in service.
The Calendar will not be used in any future service. If the Calendar is temporarily out of service, or may return to service in the future, it should be left in the GTFS for future use. This is especially important for seasonal services.
Delete a Calendar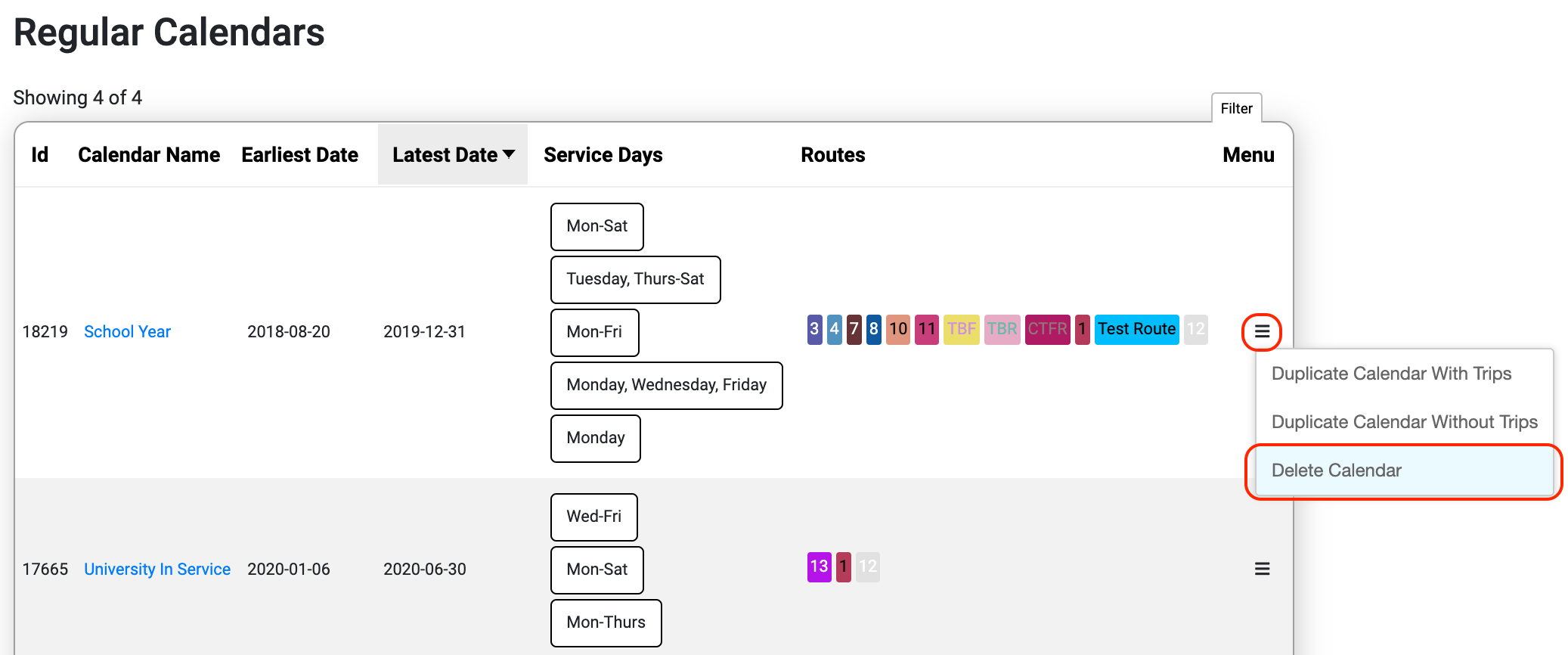 The delete function is located in the Service Periods tab, under the "hamburger" menu to the right of each Calendar.
Delete a Service Period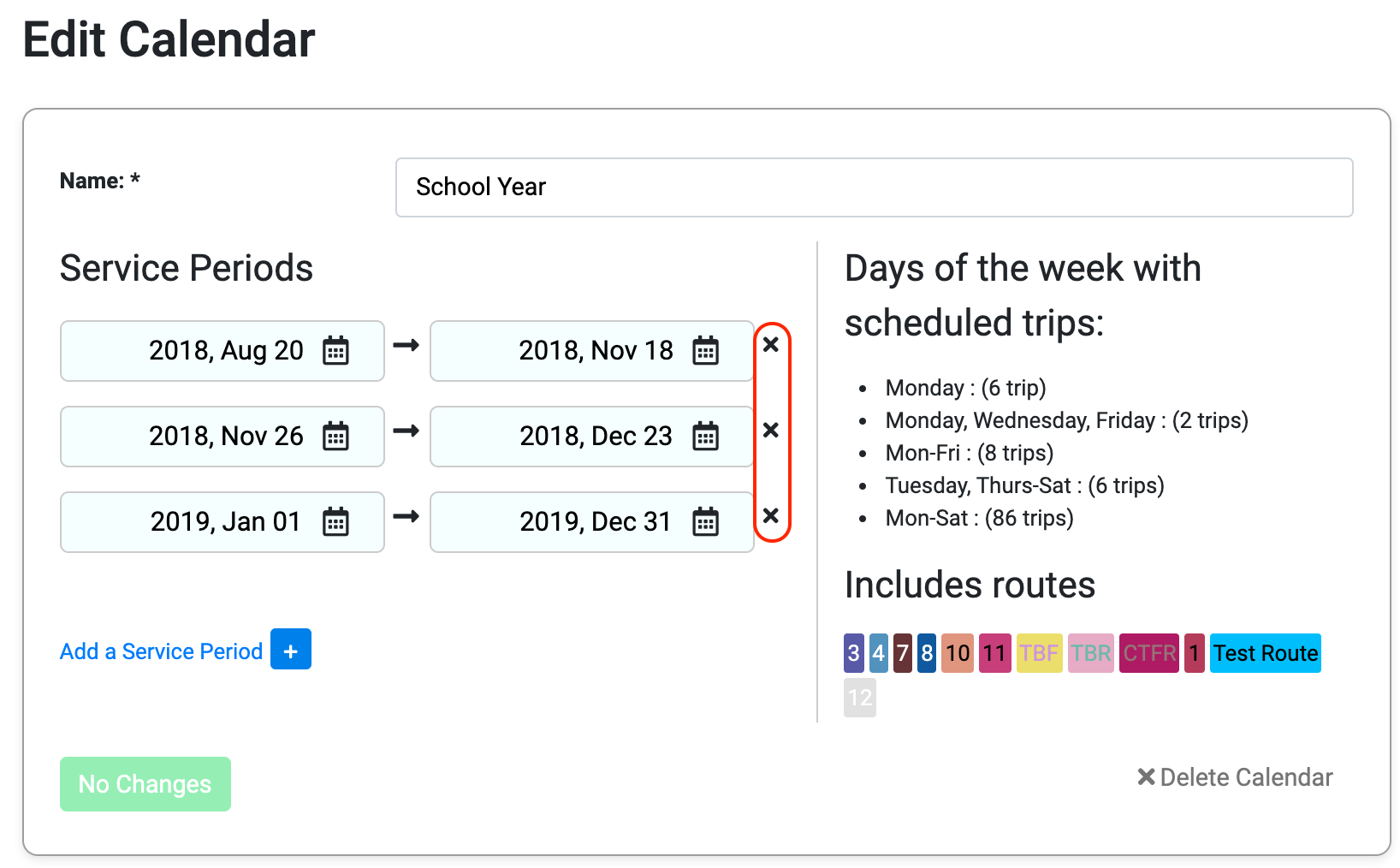 Service Periods can be deleted by selecting the "X" next to the end date.
Learn More: