Trips that occur on a frequency less than once per week require special treatment in GTFS.
What is a Semi-Monthly Trip?
Any Trip that occurs regularly, but at a frequency less than once a week, is considered semi-monthly.
Example: A shopping shuttle that occurs on the first and third Tuesdays of the month.
How to Add Semi-Monthly Trips to GTFS
Once the Route has been created, a separate Calendar for that Route must also be created. This Calendar will only have Service Periods for single days, representing the days the Route will operate.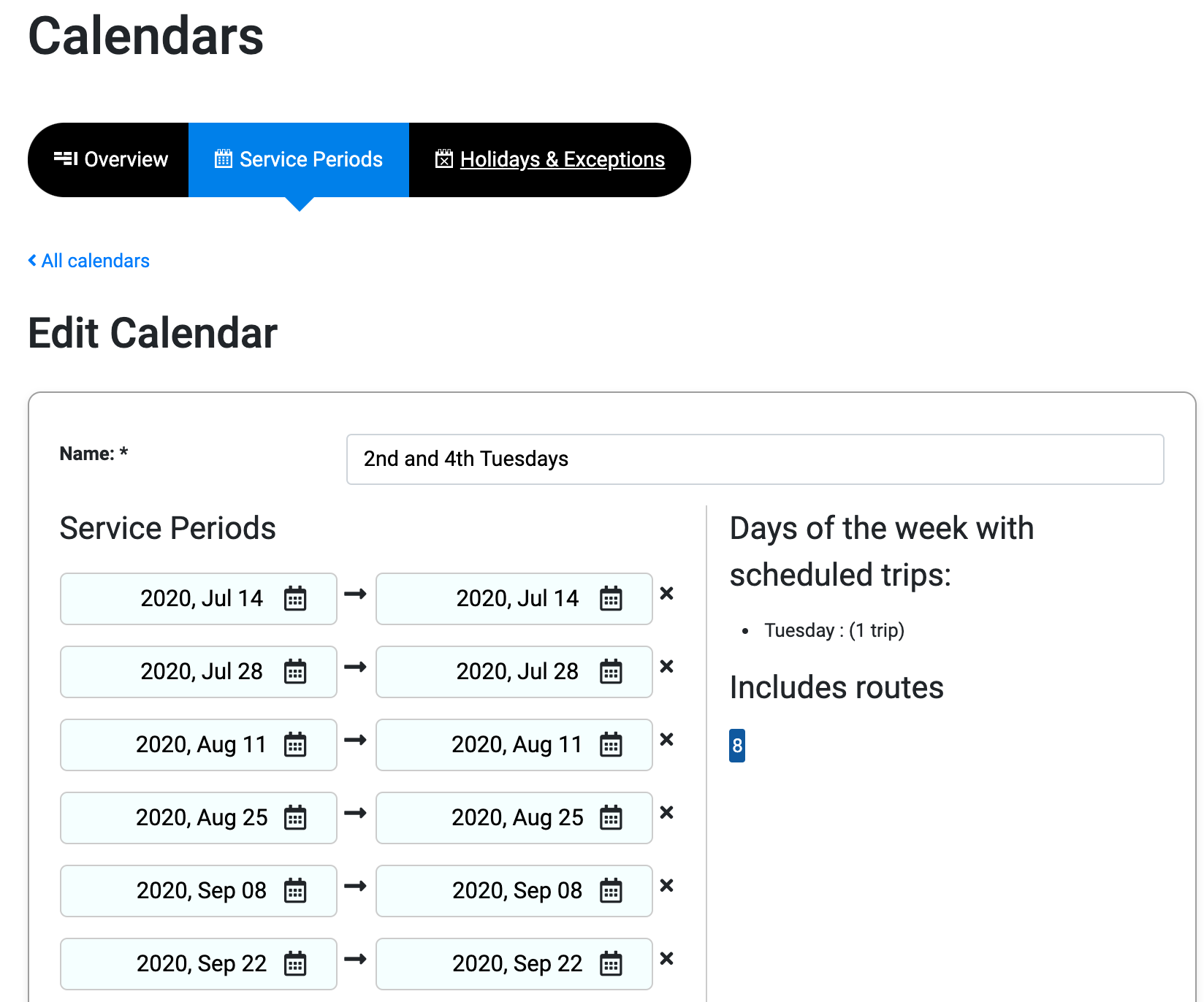 Notice that each Service Period only covers a single day. This requires regular updates to ensure that the Route gets scheduled correctly into the future.
Scheduling Trips on this special Calendar is exactly the same as other scheduled Trips.
Note: If a semi-monthly Trip falls on different days of the week, or intermittently, it may be easier to use an Exception Only Calendar and Service Exceptions to schedule the service. Email support@trilliumtransit.com to determine which option may be easier.
Learn More: