Pass Through Zones
In cases where there is a special fare associated with travel across Zones, such as when there is an "in town" and "between [outer towns] and [a central town]" fares, and a rider would need to pay a special fare to travel "between two [outer towns]," you need to utilize a "Pass Through Zone."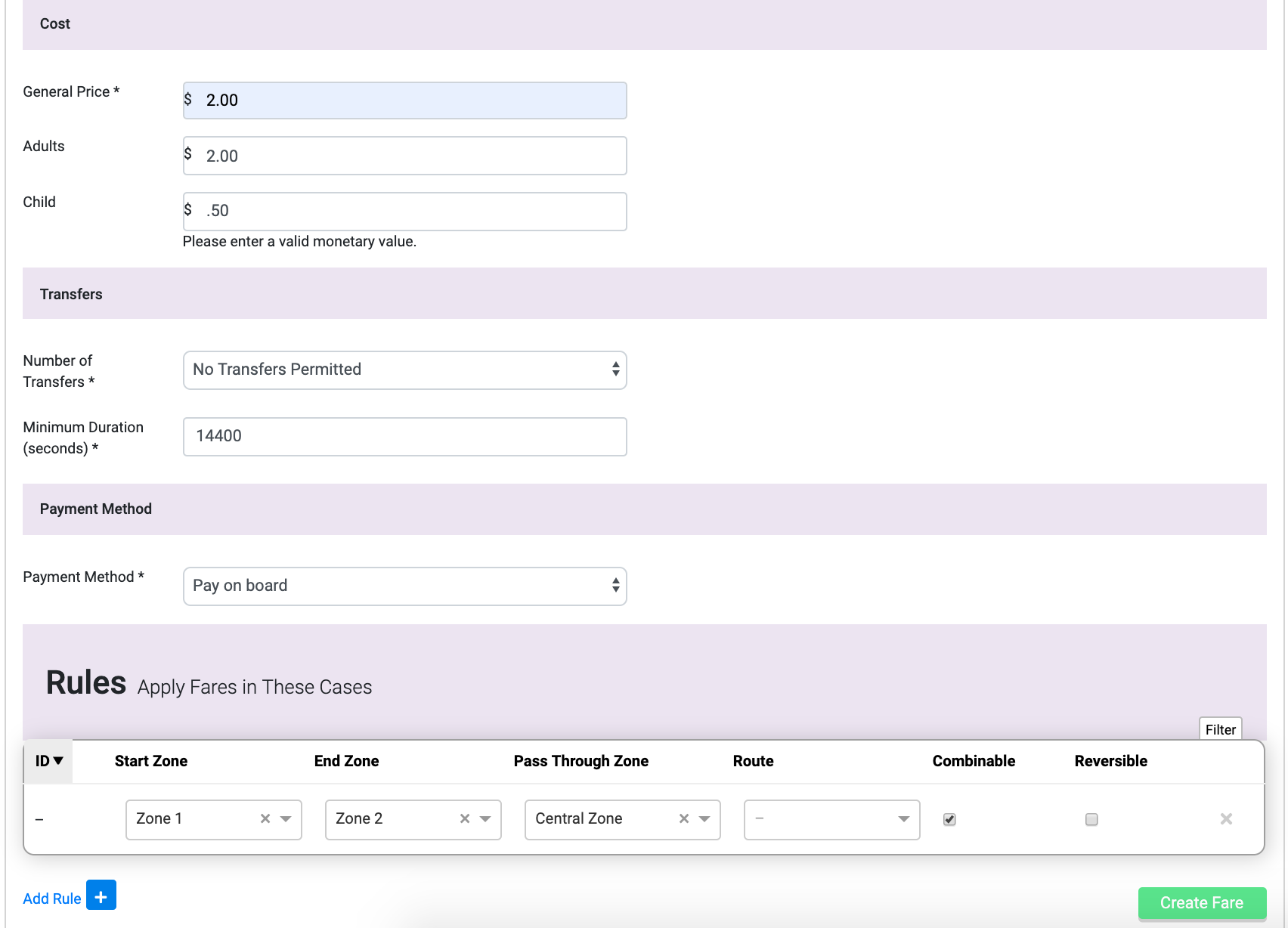 In the above example, we have Zone 1 and Zone 2, which are small towns outside of the central city (Central Zone) A rider wishes to travel between Zone 1 and Zone 2 and has to pass through the Central Zone to do that.
In this system, a Trip between Zone 1 or Zone 2 and Central Zone costs $2.00, so this Trip would show as $4.00. This agency offers a discounted Fare for Trips between Zone 1 and Zone 2 of $3.00, but because all Trips go through the transit center in the Central Zone, we denote that the Central Zone is a Pass Through Zone, which means this Fare will override the two separate $2.00 Fares.