Fare Zones are a combination of two pieces of GTFS: Fares and Stop Zones.
Learn more
Using a Fare Zone
To use a Fare Zone, edit an existing Fare, or create a new one.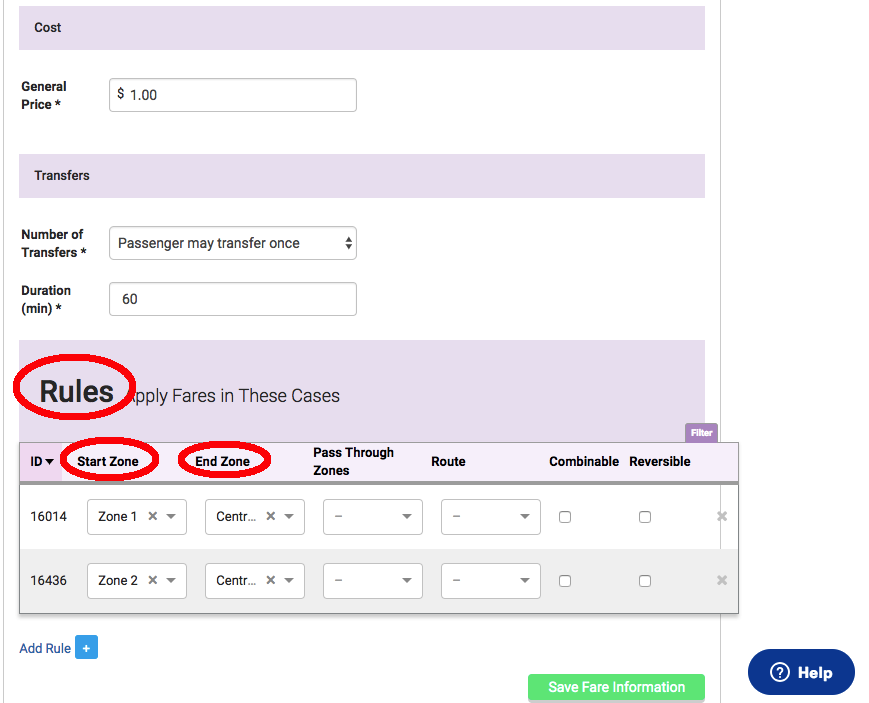 Fare Zones allow you to define a start and end zone for that fare. You can also use Fare Zones in combination with Routes, to further define the Fare Rule.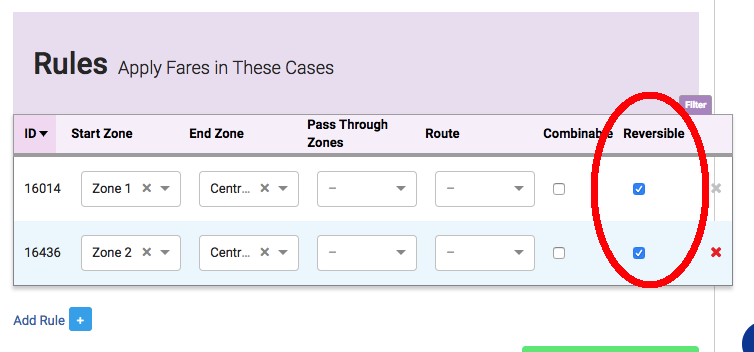 In most cases, your Fare Rule will also apply in the opposite direction, so you can establish that the Rule is Reversible. This also saves you the time of creating a pair of rules for every start and end zone.