Note: This is only for use with GTFS-to-HTML. This does not affect Schedules or Trips. To learn more about GTFS-to-HTML, email support@trilliumtransit.com.
Each Timetable Display must have its own record in order to correctly populate timetables.txt and timetable_stop_order.txt
Create New Timetable Display
Select New Timetable and provide an easy to identify name for it.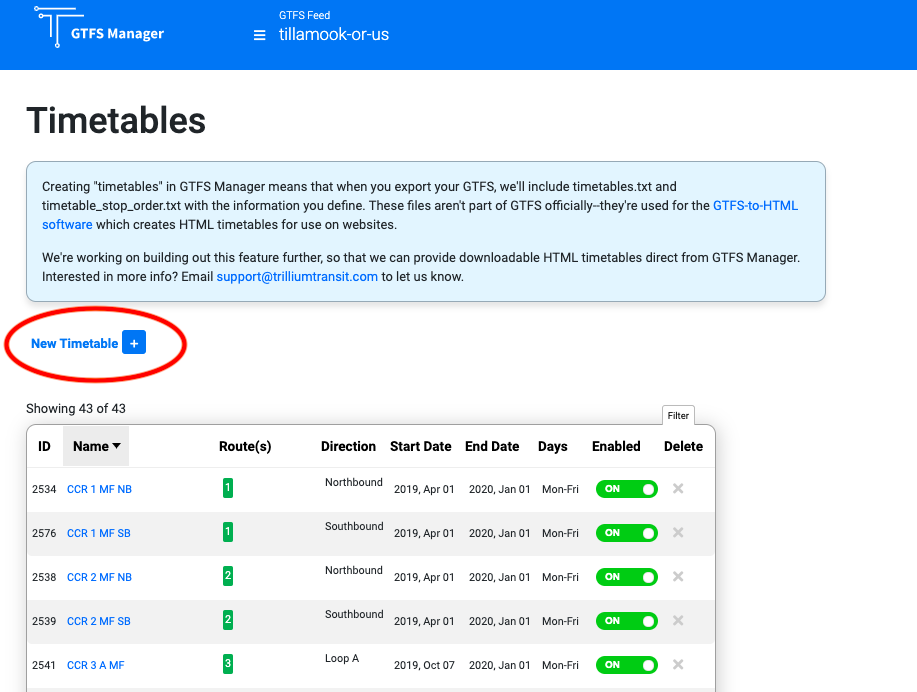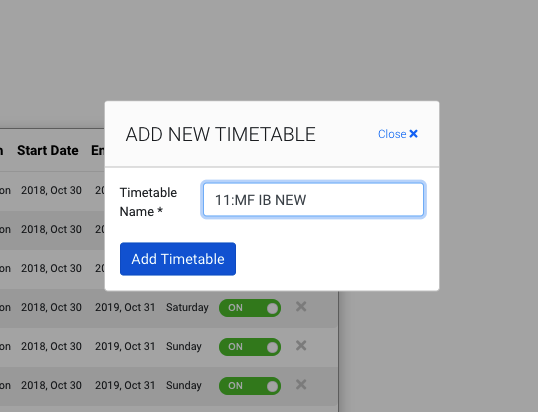 Select Route(s), Dates and Service Days
A Timetable Display can incorporate multiple Routes and Service Days, but can only account for a single Direction and a single Service Period. The Service Period does not have to align with a pre-existing Service Period from Calendars.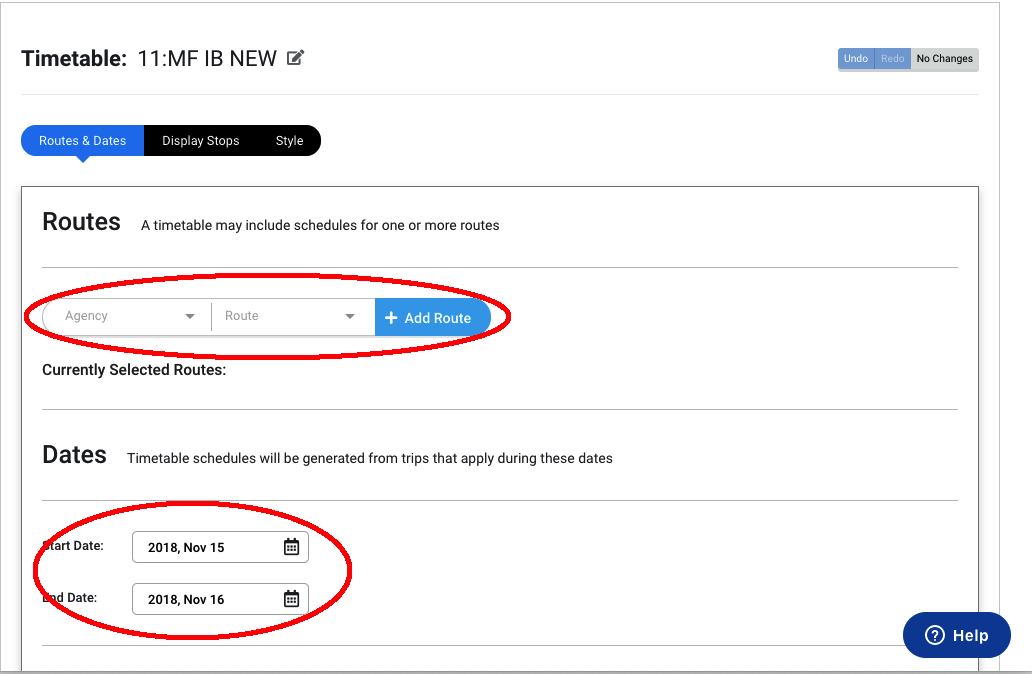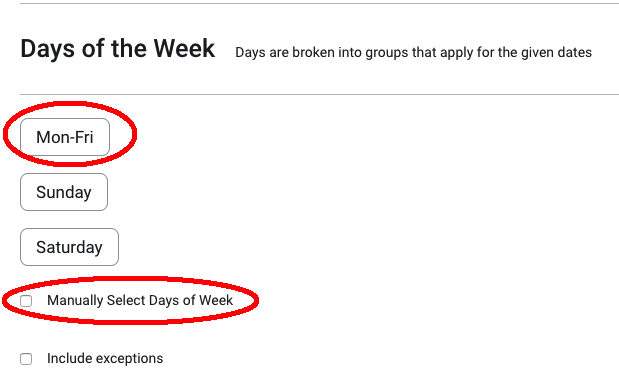 Note: In order for Days of the Week to populate with values, you must have selected a long enough Service Period.
Add Stop Patterns
To add or remove specific Stops to the Timetable Display, select the second tab, Display Stops: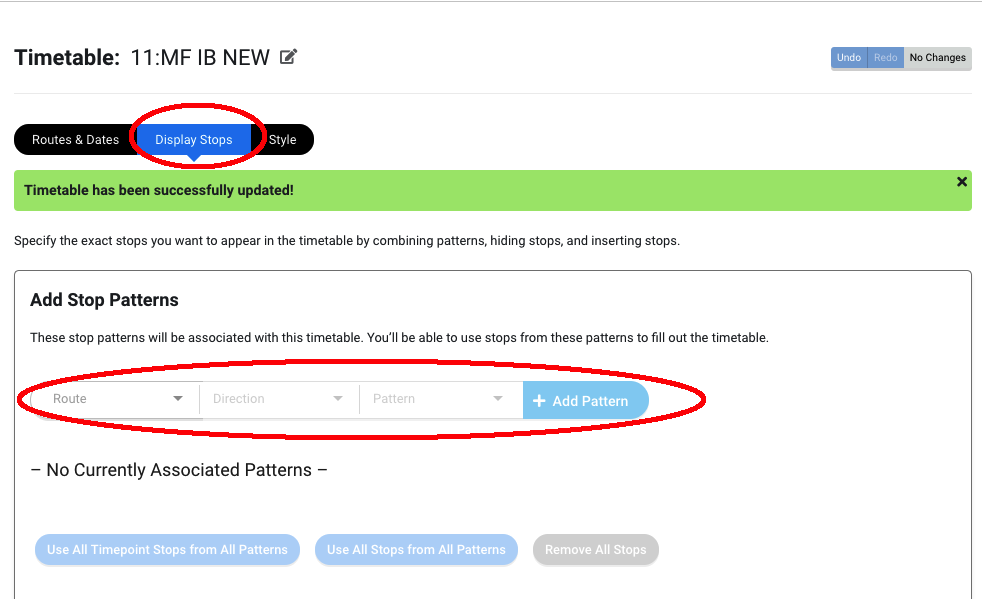 The Route(s) selected earlier is available for use, along with a single Direction and up to multiple Stop Patterns.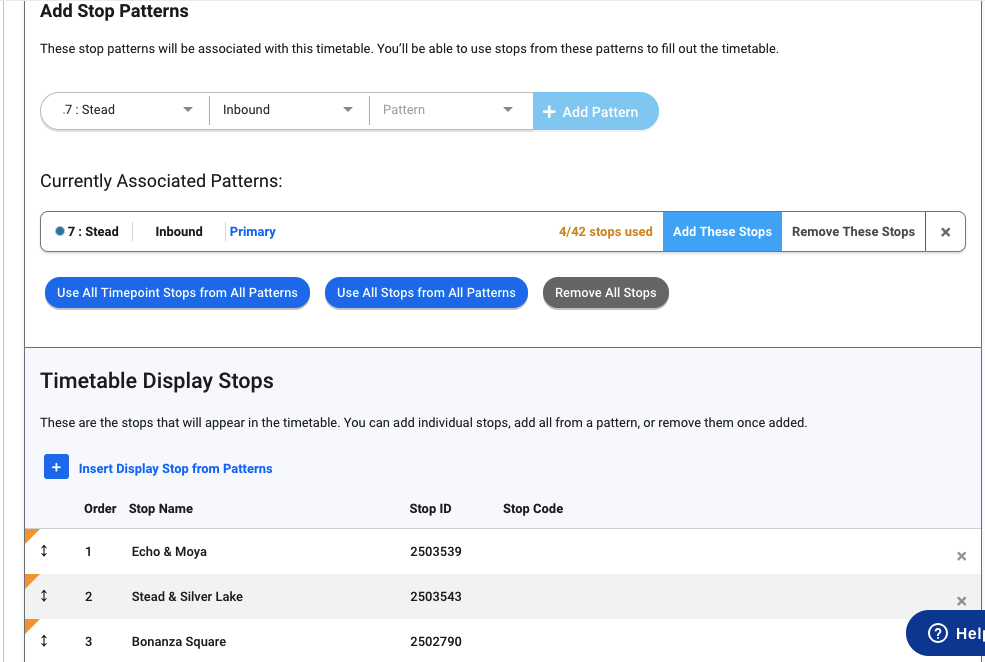 Selecting Use All Timepoints Stops from All Patterns will pull in all Stops that have the Timepoint field marked in a corresponding Timed Pattern. It will only pull from Patterns that are Currently Associated Patterns. Multiple Patterns from the same Direction can be used.

Stops can be modified in the same way as in Stop Pattern list view, inserting, moving, and deleting Stops in the same way.
Two identical Stops in a row will populate arrival and departure Stop Times, if available.
Set Orientation
To adjust whether a Timetable Display arranges the Stops vertically (Stop Times displayed in a vertical column for that Stop) or horizontally (Stop Times displayed in a horizontal column for that Stop,) select the third tab, Style.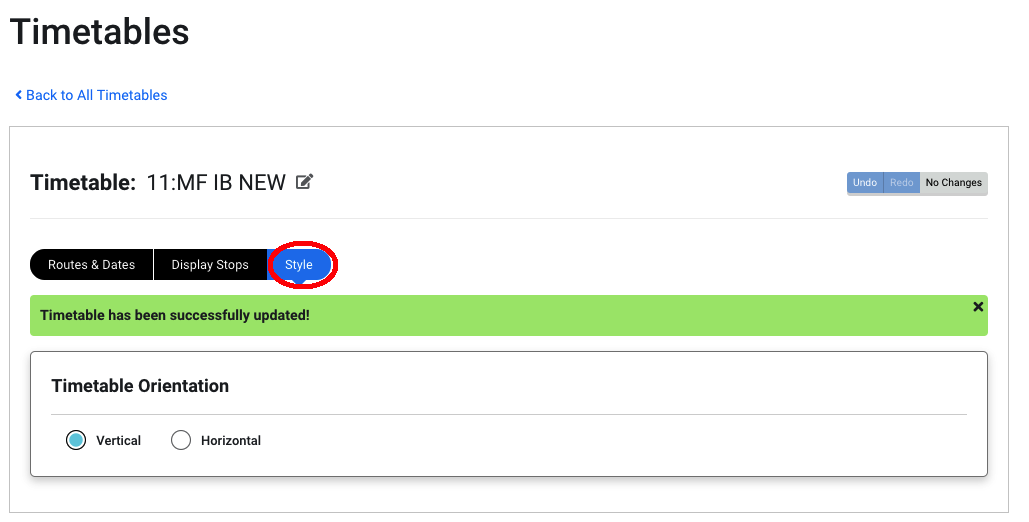 Example: Vertical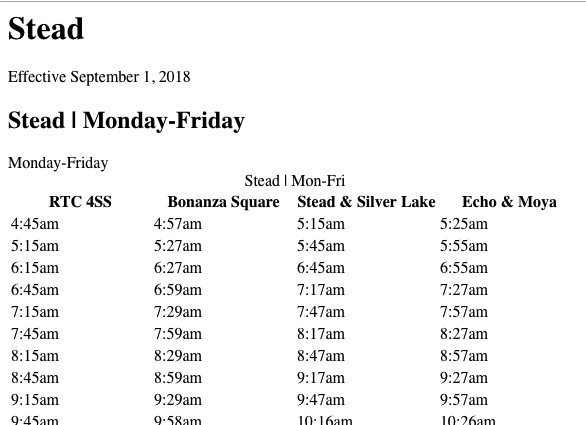 Example: Horizontal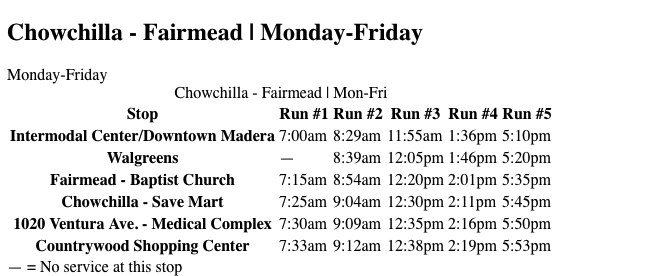 Learn More