Each unique instance of headway times between Stops is called a Timed Pattern. These Timed Patterns are assigned to a specific Stop Pattern, and a Stop Pattern may have more than one Timed Pattern.
Overview
When Do I Use a Timed Pattern?
In order to schedule Trips, a Stop Pattern must have at least one associated Timed Pattern. Depending on how many variations in your Schedule you have, you may need more than one Timed Pattern on a Stop Pattern.
Learn More
Where are Timed Patterns Located?
In this example, we are focusing on the Stop Pattern that the last three runs (18:00 - 20:00) share in common. Looking at the Stop headways (time between each Stop) for each run, we can see that two distinct Timed Patterns are visible.
One shared by the 19:00 and 20:00 Trips
And one unique to the Trip at 18:00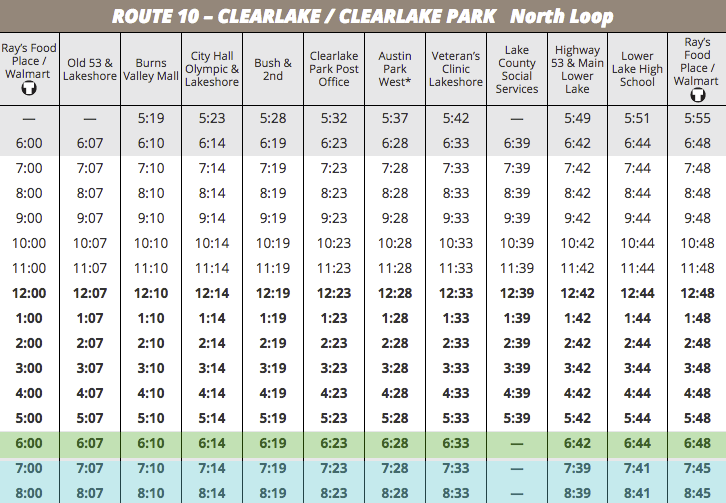 Looking at this Route in GTFS Manager, we can see the three distinct Stop Patterns listed.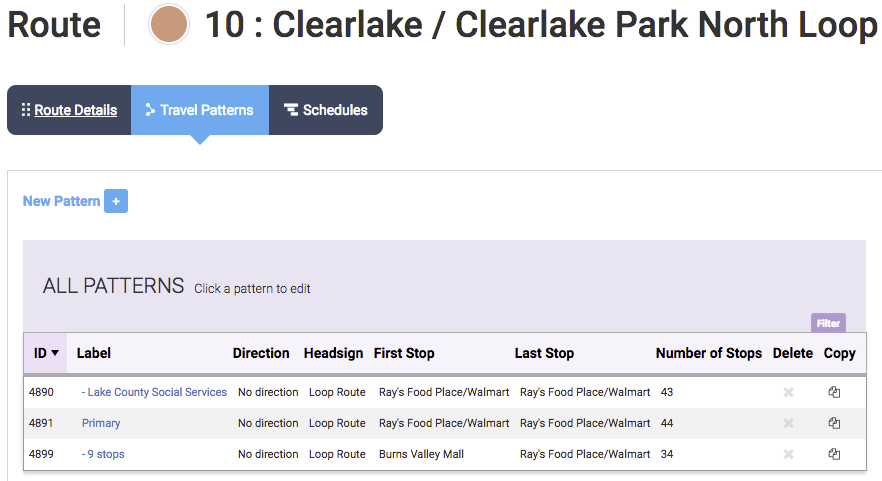 The Timed Patterns we are interested in are associated with the Stop Pattern labeled - Lake County Social Services. Clicking on the link leads to the Pattern view. On the right side of the screen there is a drop-down menu called Timed Patterns. Clicking on this shows that there are two unique Timed Patterns associated with this Stop Pattern.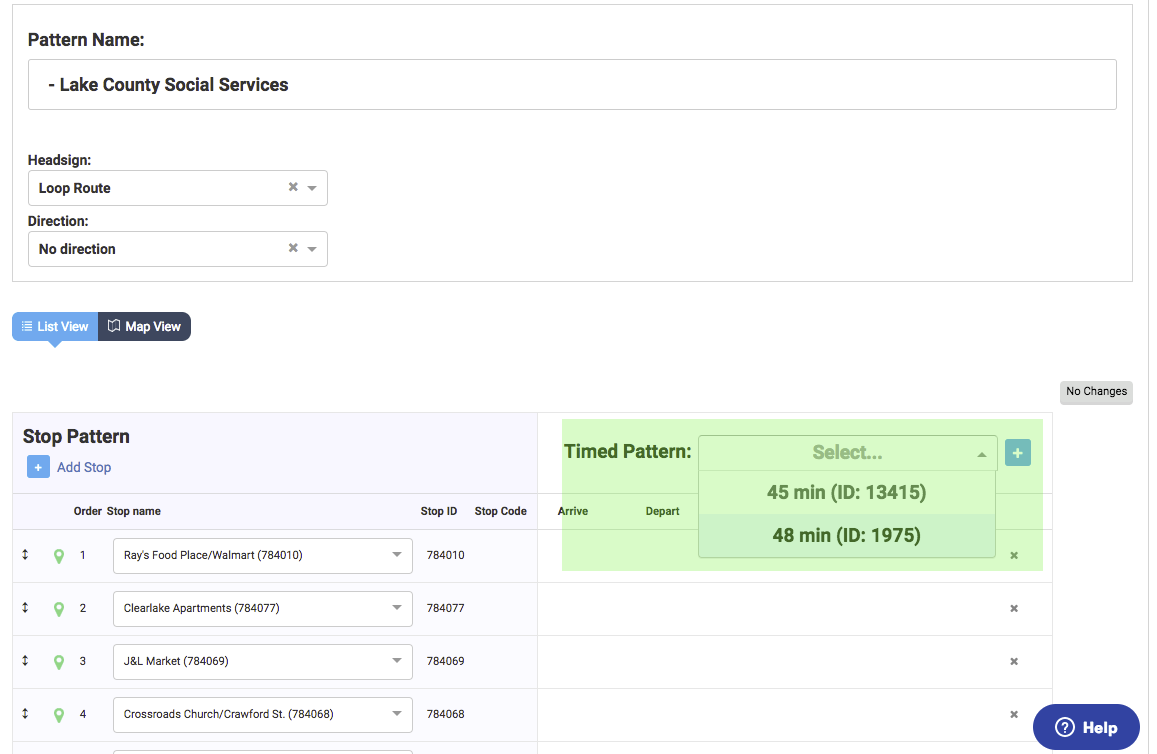 Clicking on the 45 min (ID:13415) option loads this unique Timed Pattern. From here, we can choose to Show Stop Times based on a Scheduled Trip (shown on the right), or show hypothetical stop times based on a different start time (shown on the left).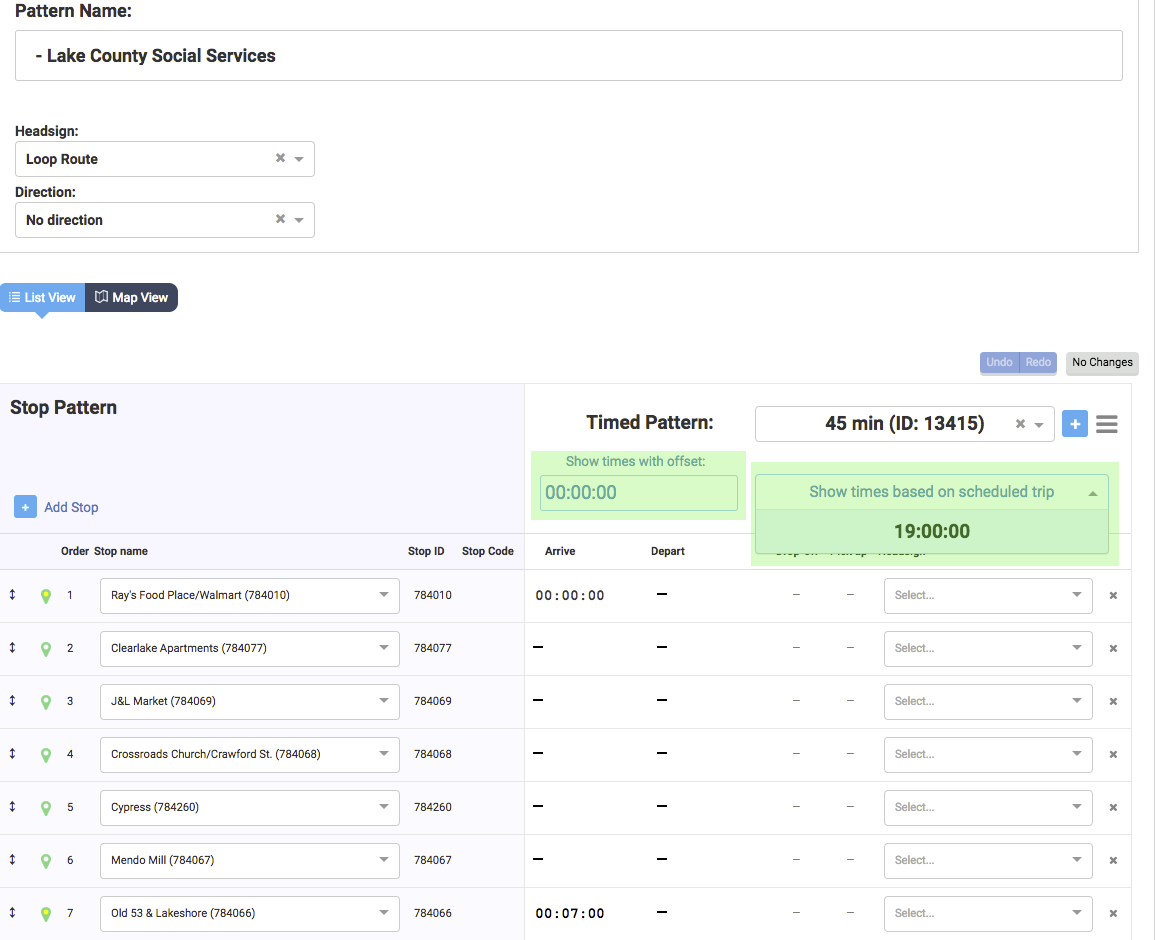 You can now see a list of arrival times and/or Timepoints associated with this Stop Pattern.
Learn More: