The new GTFS Manager identifies each unique pattern of headway times between stops as a "timed pattern". These timed patterns are assigned to a specific stop pattern.  A stop pattern can be associated with one or more timed patterns.
In this example, we are focusing on the stop pattern that the last three runs (18:00 - 20:00) share in common. Looking at the stop headways for each run, we can see that two distinct timed patterns are visible.
One shared by the 19:00 and 20:00 trips

And one unique to the trip at 18:00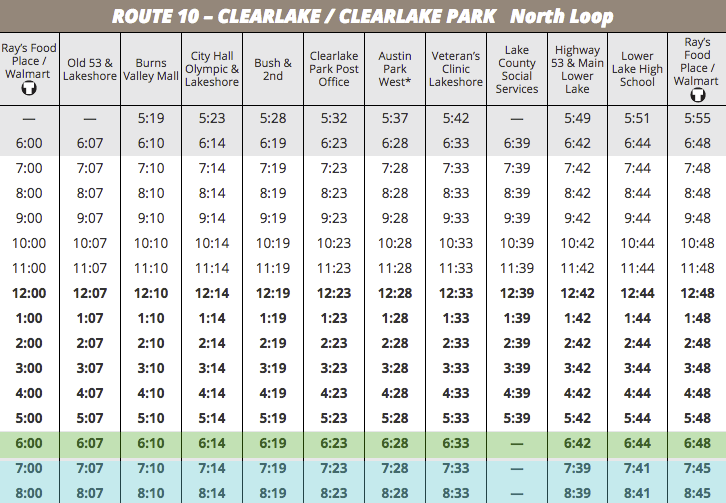 Looking at this route in GTFS Manager, we can see the three distinct stop patterns listed.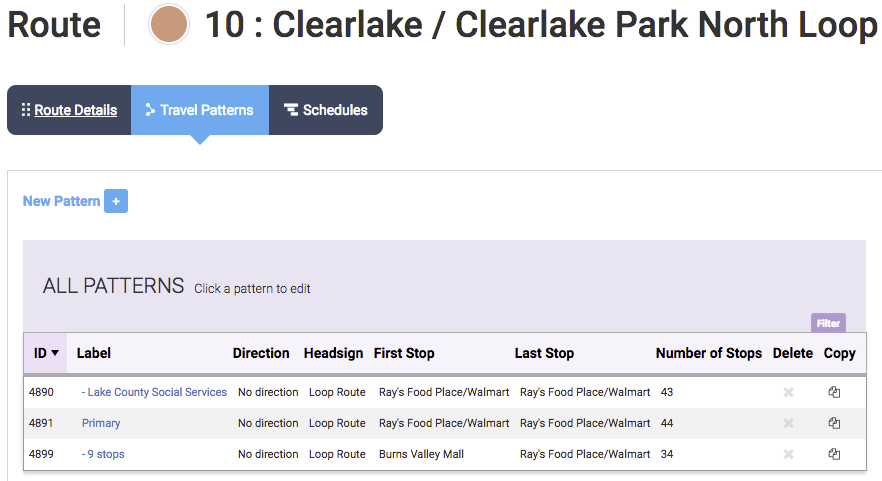 The timed patterns we are interested in are associated with the pattern labeled - Lake County Social Services. Clicking on the link leads to the pattern view. On the right side of the screen there is a drop-down menu called Timed Patterns. Clicking on this shows that there are two unique timed patterns associated with this stop pattern.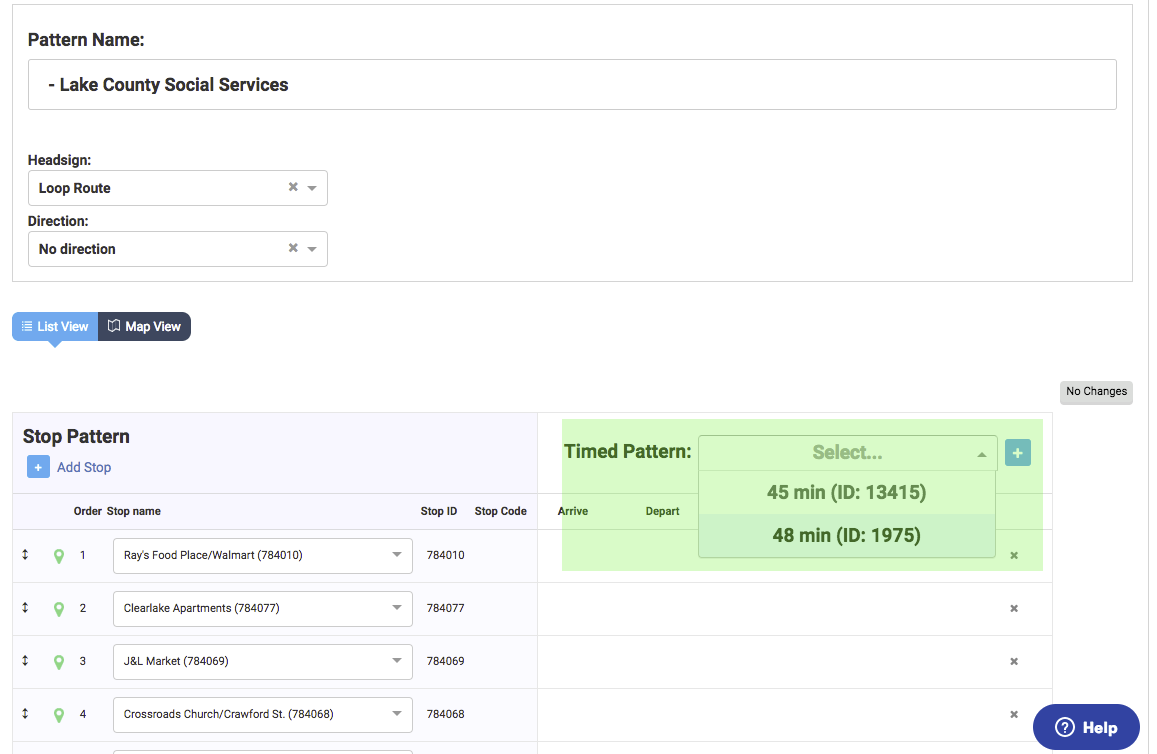 Clicking on the 45 min (ID:13415) option loads this unique timed pattern. From here, we can choose to show stop times based on an already scheduled trip (shown on the right), or show hypothetical stop times based on a different start time (shown on the left).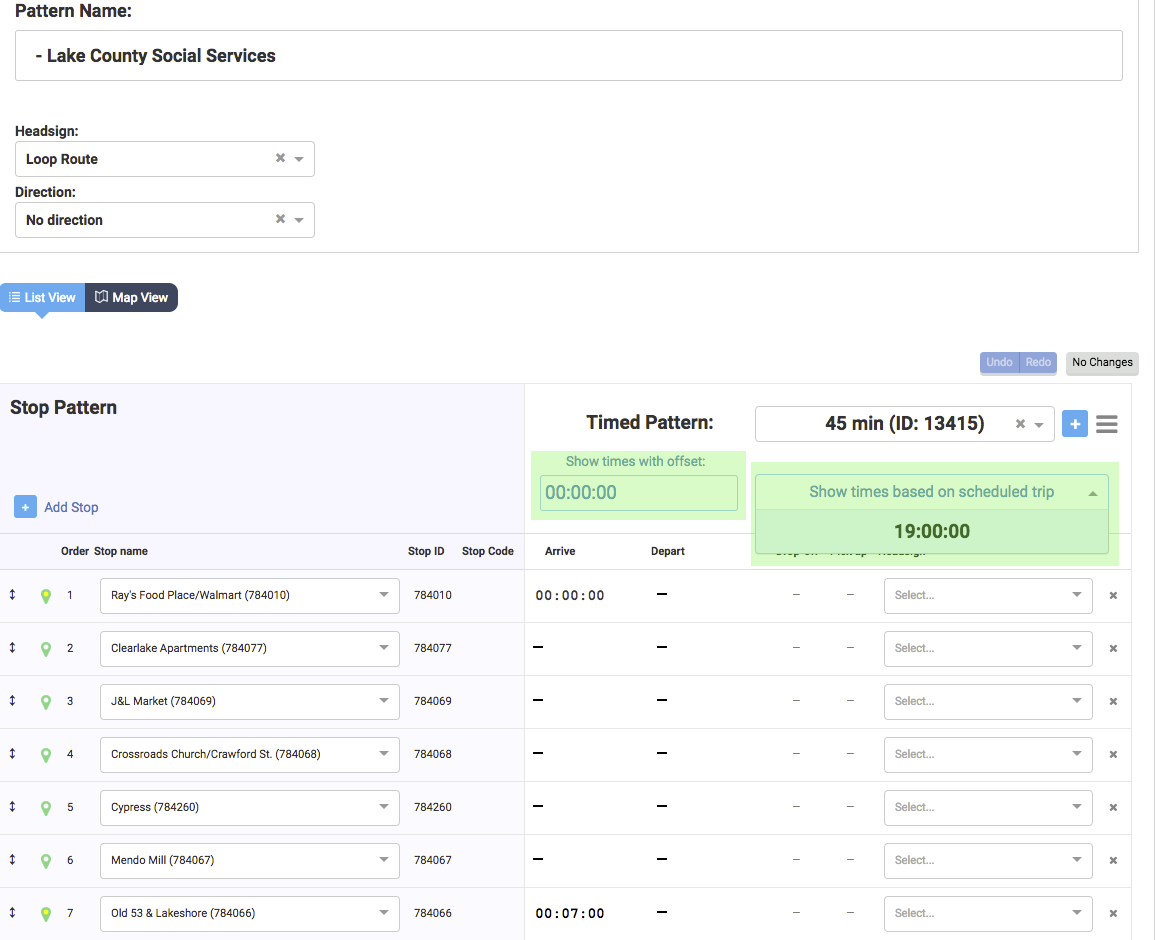 Clicking on the options icon

 on the far right displays a small menu which allows us to:
Name the current timed pattern

Duplicate the current timed pattern

Delete the current timed pattern

Clicking

 allows us to create a new timed pattern which will be associated with this stop pattern (- Lake County Social Services).

Now that a new timed pattern had been added, we can now specify stop headways. Using the show times with offset feature is useful here. Make sure to save after editing.

A new timed pattern has been created, but it is not currently scheduled. Take a look at how to add a trip to a calendar (insert link)
(See also: Stop and Timed Patterns Explained (Video))